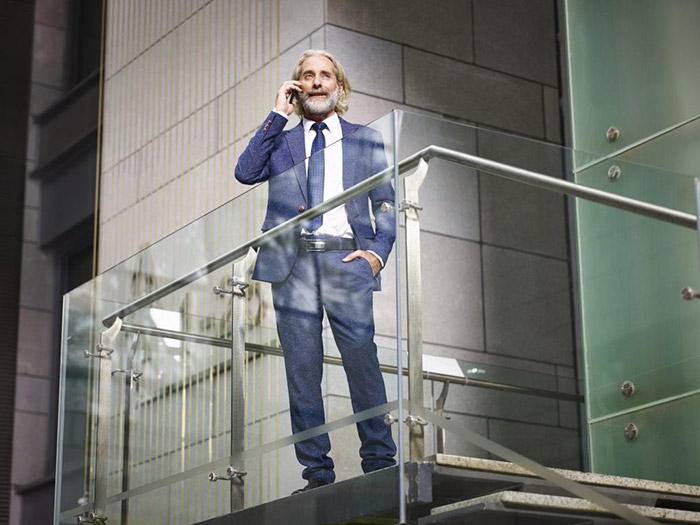 Whether a company consists of a small e-commerce site or a large, long-established corporation, the idea of expanding to new markets may seem like the next logical step. Some organizations will opt for expansion to another country in order to take advantage of raw materials that may be more easily available and available at a lower cost than the country in which they were originally based. Other companies may want to venture into a new market in order to access talent to add to their staff, or they may want to move into other markets in order to increase the exposure of their brand. Expanding into Europe offers a multitude of opportunities for companies of all sizes to enter, establish a presence, and benefit from the offerings of the new market in furthering their success.
Europe is an attractive option for companies looking to expand outside of the United States. A continent located in the Northern and Eastern Hemispheres, it is bordered by the Arctic Ocean, Atlantic Ocean, and the Mediterranean Sea. Europe covers approximately 10,180,000 square kilometers (3,930,000 square miles). Politically, Europe is split into approximately 50 sovereign states. The Russian Federation is the largest and the one with the largest population, making up about 15 percent of Europe's overall population. Europe is home to about 11 percent of the world's population.
Before a business enters a new market, a first priority should be to establish a dependable means of communication to have discussions with vendors, clients, potential customers and a number of other contacts related to the business. Global Call Forwarding offers European virtual phone numbers to companies of any size, enabling them to obtain a simple point of contact with the European market. The overall process completed by Global Call Forwarding in setting up European virtual phone numbers is straightforward, offering business owners peace of mind in having the ability to easily communicate with any necessary parties for all of their business needs.
Another critical step in preparing to enter an international market involves comprehensive research into the target market's business environment, which includes the local culture, laws, business practices, and the overall economy. Europe's economy is the largest on Earth and it is also the richest region with regard to assets under management. Europe's assets under management represent one-third of the world's wealth.
The European Union, a political entity, is made up of 28 European states. It is the largest single economic area across the globe. 19 states of the European Union share the euro as their currency. With countries such as Germany, the United Kingdom, France, Italy, Russia, Spain, Turkey, Netherlands, and Switzerland as part of the European Union, Europe has much to offer a company looking to expand into these markets.
Europe offers a significantly large consumer market. Because of its many offerings, Europe has become the market of choice for United States companies looking to expand globally. Government regulations are in place to protect local businesses, but with research and careful planning to meet these requirements, a company looking to expand into Europe will easily find that the advantages outweigh any challenges of entry. The benefits of entering the European market include extremely high levels of productivity and a workforce that is highly skilled.
For any company entering the European market, consideration related to the diversity of interests and preferences from one state to another within Europe is key. European consumers tend to base many of their purchasing decisions on high quality and contemporary styling over price, though fair pricing is still an important factor. There is also a significant focus on innovation and newly-introduced technological products. Europeans are extremely interested in the latest models of computers and other technological gadgets available.
In order to successfully enter the European market and reap the benefits of the large number of consumers, a company must establish a reliable means of communication with their new customer base. Offering customers access to European virtual phone numbers through which they are able to contact the company directly is one of the best ways to achieve this.
European virtual phone numbers allow a company entering the European market to offer a phone number for those located in Europe to easily reach a company. A consumer is able to place a call using one or more European virtual phone numbers linked to the company and the call will then be forwarded to the company's phone number of choice anywhere in the world.
Calls made to European virtual phone numbers set up by Global Call Forwarding can be local or toll-free and may be forwarded to either a landline or a mobile phone. The quality of the connection is exceptional and there are a multitude of easy-to-manage customization features offered, including personalized voicemail greetings and various ringtones.
For a company looking to establish a local presence outside of the nation in which they live, this service is ideal. Particularly with a small or mid-sized business that is aiming to keep costs down, Global Call Forwarding's ability to offer European virtual phone numbers assists in establishing a professional presence in Europe without the high overhead costs often related to having a physical location in Europe.
Global Call Forwarding's central focus is on international call forwarding through the use of European virtual phone numbers and virtual phone numbers set up from an excess of 80 countries worldwide, while setting customers up with an online cloud control panel that is very easy to navigate during the initial set up and while managing features such as SMS to Email, Call Forwarding, Rollover, and Outbound Calling.
Launching a new business in Europe or entering the European market to expand an existing business requires meticulous planning and precise decision-making. European virtual phone numbers assist in establishing a necessary and well-defined presence in this new market.