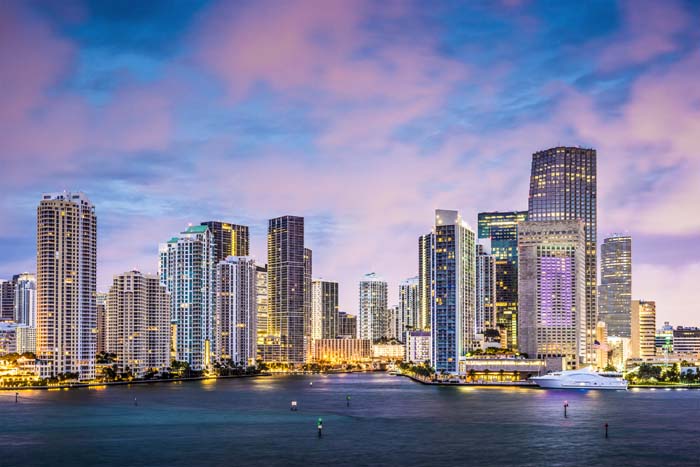 Are you a business owner in Miami Dade who wants to appear as though you have an international presence in a key area? There are a lot of businesses that are making use of virtual numbers through call-forwarding services so that they can better connect with their clients and customers.
Choosing the right company that can provide virtual phone numbers can be somewhat complicated, especially if you do not know what to look for. Allow Global Call Forwarding to provide the telecom needs of your business. The company has been around for 20 years and have served countless customers. You will not be disappointed with the services you will receive.
An added plus is that you can start using your Miami virtual phone numbers within a matter of minutes.
What is a Virtual Phone Number?
You have probably heard of it, but you are not quite sure what it is. However, through the use of Miami Dade international virtual phone numbers, you can allow customers from every state or country to contact you, even if you are operating from the comforts of your own home.
You can set up your virtual phone services in such a way that you can be contacted; no matter what time of the day it is. This will allow your customers to reach you if they have inquiries about your business or the services or items you are offering.
Will International Virtual Phone Numbers be Expensive?
The major concern of most business owners is if Miami Dade international virtual phone numbers are expensive, and virtual numbers can be an excellent means of keeping costs down. The rates that you pay for a virtual number are much less expensive than setting up and maintaining traditional office equipment. There are various add-ons to customize the plan you choose so that you can manage how you connect with your customers, without spending exorbitantly.
Typically, phone companies will bill you for the number of forwarded calls depending on the service plan you purchased. If you would like to reach more people from international countries, the amount you have to pay will be more as compared to getting virtual phone numbers from a different state, which offers a more seamless means of service and calling abilities.
Can International Virtual Phone Numbers be Convenient for Business Owners?
Setting up Miami Dade international virtual phone numbers with Global Call Forwarding is very easy to do. Here's the process:
1. Select your new phone number by selecting the country, state, and city. You will then be provided a phone number to choose.
2. Next, choose the country where your virtual number is to be forwarded and the telephone number. That's it!
Your landline or mobile phone will ring when these situations occur:
Your traditional business line (if you have one), cannot be reached.
Forward calls to another number when there is no answer on the first number that you have listed.
It is important that you have your phone with you or have a designated person or staff available if you decide to proceed with the call forwarding services because you will be sent a code that will confirm that your call is coming from one of the Miami Dade international virtual phone numbers that you have set up. If you do not have access to your mobile phone, you can use your computer instead. There are instructions given on how you can enable or disable the call forwarding function from your phone.
Benefits of Using Virtual Phone Numbers
There are many reasons why investing in Miami Dade international virtual phone numbers will be ideal for you. As a business owner, you would like to spend time growing your business as much as possible. Through the use of virtual phone numbers, you can improve your phone presence conveniently. Here are some of the benefits to expect:
1. You can have phone numbers for your business and a second phone number for people who would like to contact you personally. Mixing business with your personal matters will always be complicated, though the use of Miami Dade international virtual phone numbers will ease the hassle.
2. It can make your business more consistent for your customers. One of the things that people look for when they are searching for the right company is consistency. If you are not able to provide that, your customers will turn to your competition instead. By having a separate business line for your customers, you can be of service to them whenever they need to speak with you.
3. You do not have to worry about technical matters. Having Miami Dade international virtual phone numbers for your business will make it possible for customers to reach you through your phone or the phone of your employees. You do not need hardware in order to set it up.
Among all of the things you have learned so far about international virtual phone numbers, plus acquiring a few details about call forwarding, you can use these services to jumpstart your business in Miami Dade starting now, while saving money and remaining available to all of your customers!