If you are thinking about taking your business abroad to China, then there a few things that you should think about before expanding. While heading to international territories with your company can open many doors and offer a whole new set of clients, continuing your incline towards success can be difficult to sustain over time. One way to stay competitive with your company is to set up China virtual phone system.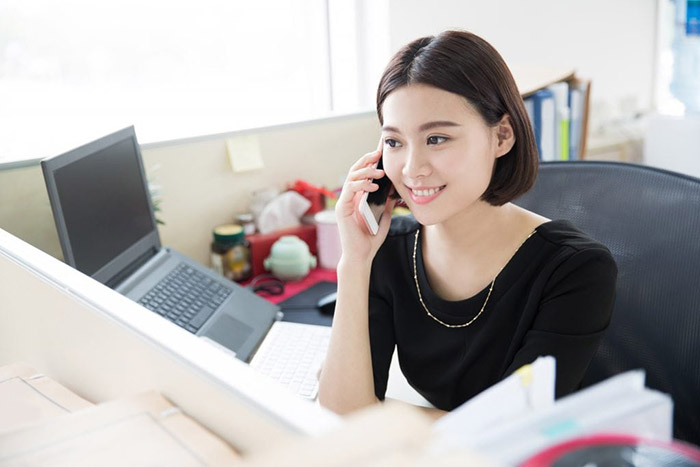 Virtual phone numbers allow you to have a local phone number without opening up new offices in a local destination. Your office instantly becomes mobile; going wherever you are because China virtual phone system allow you to be in any destination and stay connected to your consumers in China.
Using China Virtual Phone System to Stay Connected to Clients & Associates
When expanding your business to China, it is essential that you have an efficient way to speak with customers and vice versa. Having China virtual phone system for a local city in China grants you the ability to save your customers from costly international calling rates, which will give your customers much more of an incentive to interact with your business. Customers are loyal to brands when they realize how much a company values their business, and China virtual phone systems are a great way to let your customer know that you care for them. These virtual phone systems enable your company to be available to them 24/7, which allows for excellent support if needed.
China virtual phone numbers allow you to have a virtual presence overseas that works well with your business's existing systems. There is no need to buy expensive equipment or go through an extensive call service training because you can route your personal phone to your mobile line, desktop computer, tablet device, or landline. You will be connecting with soon-to-be customers in no time.
Why Choose China?
There may be many countries to choose from when deciding where to expand your business, but not many in the world are growing as fast China. Expanding to China is a natural course to take when you consider the number of customers you will be exposing your business to. Not only do they have a large population of 1.2 billion people, they also have a flourishing economy. 731 million people in China consistently use the internet which means that 53% of the population now have access to your products or services online. That's a lot of business you don't want to miss out on.
Chinese people are very competent individuals with a tremendous work ethic. Chinese professionals are known to develop a variety of skills on the job and they are typically wonderful people to do business with.
According to BBC the highest education system in the world is China in terms of overall enrollment and the number of PhDs. Getting better jobs means that they are also making more money. The disposable income among city dwellers averages out to be over $5,000 per capita. However, it is best to remember that when taking your business to China, you must realize that relationships are very important. The Chinese consider being ignored very insulting and you should keep in mind to never say "no" directly. It is important to familiarize yourself with their customs before setting off on your business endeavor.
Chinese Virtual Phone System At Global Call Forwarding
Having China virtual phone system that your customers can reach is essential, Dragonsocial.net says, "Many Chinese people are interested in buying products only from the companies that offer post-sales support and are committed to extending excellent customer service."
By providing your Chinese consumers with a local phone number you are already a few steps ahead of the game. Once your customers see that you are using a local phone number they will be more likely to trust your company and want to do business with you. Plus, the features at Global Call Forwarding such as creating custom voicemails, ringback tones, and sequential forwarding will add greater value to your services.
Global Call Forwarding offers many options for China virtual phone systems and each has its own great benefits. You can choose from toll-free numbers, mobile, national, or geographic numbers. The geographic numbers are for China's busiest cities, Beijing, Shanghai, and Tongchuan. If you're starting your business in only Shanghai, then choosing a geographic number will be the best option for you.
Setting up China virtual numbers with Global Call Forwarding is a very simple process that will have you interacting with your Chinese consumers as quickly as possible. Not only is the process of setting up very simple, the service offers some of the lowest prices around. If your business grows, you can easily upgrade your package without additional upgrade costs. You can start your free trial today by going to www.GlobalCallForwarding.com and choosing from their different packages that range from Basic, for small business, and Enterprise, for larger corporations with plenty of manpower.