Modern technology has made it easy for every business, regardless of size or location, to function online. The world is fast-paced and tech-driven, and in order to reach more people in a shorter time, businesses are quickly moving to operating over the Internet. While e-commerce was the earliest type of online business, more and more traditional businesses have also been jumping on the bandwagon because of the obvious benefits. You can increase your business with American Virtual Toll Free Numbers.
It is affordable, efficient, and more people can be reached in every part of the world. With businesses going digital and reaching more people, it has become imperative to have an effective channel of communication between clients and companies.
Even if you are based outside the US, it is important to have a direct channel of communication for customers in the country. Traditional phone lines and international calling would be expensive and inconvenient. Virtual toll free numbers is the ideal solution for simplifying the communication process between a business and its customers.
A virtual number is a phone number that is not directly connected to a phone line. Using American virtual toll free numbers, you can route calls from any part of the US to one or many physical phone numbers, both landlines and mobiles. In short, a virtual toll free number is hosted in the cloud, and requires no hardware installations.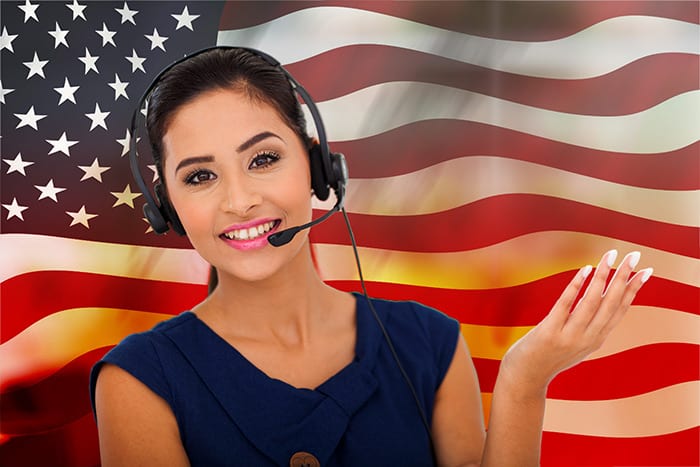 Why Use American Virtual Toll Free Numbers
Virtual numbers have several advantages. While regular toll free numbers are restricted within the country, virtual toll free numbers can be forwarded to any part of the world. The primary reason for having toll free numbers is offering comprehensive customer service.
Without a simple and direct channel of communication between a company and its customers, there can never be any kind of exchange or interaction. If customers don't have an easy way to talk to a company representative, no trust will ever grow towards the enterprise. This is harmful for the image of the business. Every business with a customer base in the US makes use of toll free numbers to offer efficient customer service. With virtual toll free numbers, you can take this service a notch higher.
How Does it Work?
The great thing about American virtual toll free numbers is that the system requires no equipment to get started. You don't have to invest in a new phone system or install any other hardware to use toll free numbers. The system is based on VoIP telephony and works through a virtual PBX system. When a call is made to these American virtual toll free numbers, the call is routed through the PBX system and connected to your office or call center phone lines. Like regular toll free numbers, these calls are free to make, encouraging more people to call which is wonderful for business.
Toll free numbers are also called Freecall or Freephone numbers, and "+1" is the international dialing code for the US. The North American Numbering Plan has divided the country into several area codes.
American virtual toll free numbers follow the popular 1-800 prefix system. 1-800 numbers usually have 11 digits. When you subscribe for American virtual toll free numbers, you will get a virtual 1-800 number of your choice. These 1-800 numbers will work across the whole country.
Advantages of Virtual Numbers
Some of the most important advantages of American virtual toll free numbers are:
Customization Options: American virtual toll free numbers are easy to customize to make them fit your preferences. You can choose to play a welcome greeting, a personalized message for new callers, and also set up an IVR system.
Sequential Call Forwarding: Undermine call waiting by embracing sequential call forwarding. When one of your call center agents is busy on another call, the call is automatically passed to the next number in the sequence. If that number is also busy, then it will go to the next number. If all numbers are busy, the call is forwarded to voicemail.
Portability: American virtual numbers enable a business to operate from anywhere, be it an office, a bedroom, or a garage. This portability makes remote working possible. Businesses can operate from anywhere in the world, as long as there is internet connectivity.
Cost-Effectiveness: As businesses expand, they require physical PRI lines that are expensive and lead to increased overhead costs. The smarter choice is to get American virtual toll free numbers. These numbers require no physical setup, no hardware installations or maintenance.
There are several other benefits of American virtual toll free numbers that businesses find out with continued usage. Various telecom operators offer call forwarding services at affordable rates and with easy set-up processes. Contact Global Forwarding to find out more about virtual toll free numbers and how they can help your business.