Everybody knows to call 911 in an emergency but we rarely get to see the backend of it. The stories of pain, fear, loss, and crime. Witnessing the slow death of a loved one. Coming home to a burgled and empty house. Or listening to someone's gurgled voice, fumbling to provide their address through the blood pooling in their mouth. The 911 Call Center consistently encounters horrific incidents, where help is sometimes not delivered fast enough.
CPR to Small Talk
Depending on the call and the intensity of the situation, 911 will send for emergency or non-emergency dispatch. It is their job to provide not just help but also comfort and companionship to their callers. Some help by giving CPR instructions to people trying to revive their loved ones. While others spend time talking to someone who has made up their mind to commit suicide about family and sports. Here are some stories:
Domestic Disputes Gone Bad
Many call the 911 number to report ongoing crimes or dangerous situations. These stories range from children reporting domestic fights to families calling about a robbery underway. Some of these incidents lead to physical violence and even death.
Redditor PsychedelicGoat42 shares one of these stories witnessed by their friend in dispatch. During the first solo call, the caller requested medical help with a slurred, mumbled speech. The dispatcher thought the caller was an elderly gentleman suffering from a stroke. Units later discovered, a dead 17-year-old shot in the face by his mother. In another case, Redditor Sheqaq received a call from a guy who shot his wife after he found her unfaithful. Shocked by his own actions, he guy shot himself while on the phone. His wife, still alive, kept repeating that she forgave him and they would make it through.
Talking Through Suicides
Many dial emergency numbers when they find themselves in a dangerous or crime-related situation and require help. Others call when preparing to commit a major crime or suicide and wish to be talked out of it. Now and then, the 911 call center will receive a call by someone attempting to commit suicide. Often perceived as a cry for help, these phone calls require careful attention and patient handling. Only a few dispatchers, sadly, can successfully sway suicidal intentions.
Redditor TheSpiritTracks explains how their mother, a dispatcher for Phoenix, answered a call about a guy who was going to kill himself. Unfortunately, he committed the act but did not hang up the phone. Since 911 operators cannot legally hang up, she had to listen to him die. In another incident, Redditor Kaselehlie recalls answering a call made by a guy after cutting his own throat. Responders airlifted him to a trauma hospital, however, a week earlier he cut his wrists with knives.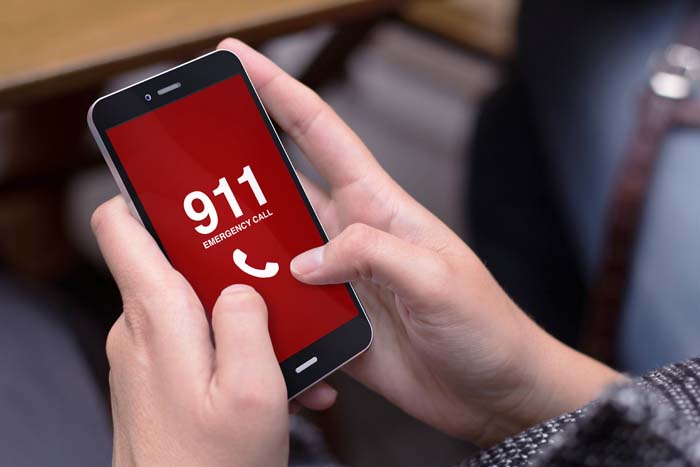 Calling Through Disasters
911 Call Centers receive countless calls during natural disasters such as hurricanes, floods, earthquakes, etc. Heartbreaking and gut-wrenching, individuals trapped under debris or staying above rising water call for help. In some calls, residents yell about their caving roofs. While others, call as they are trying to hunker down and stay shielded from the effects of the disaster. The worst scenario for some disasters is that first responders are not available until conditions are considered safe. Many dispatchers stay on the phone till the end, offering to pray with the caller to keep them talking.
On a Happier Note
While most shocking 911 call center stories revolve around fear and death, many stories positively surprised dispatchers. Funny stories include elderly people getting stuck up in trees to children calling because they cannot find their toys.
Redditor ohTHATone recalls a man calling to say his wife was in labor as they drove to the hospital. The dispatcher advised the couple to pull over and wait for the medical personnel to meet them. However, the baby wasn't waiting; not long after, the caller exclaimed that he could see the baby's head. "Oh my god! The baby's out! She's here! The baby's here!" The dispatcher than switched to post-birth protocol to make sure everyone was good. This sudden moment of pure joy and excitement made this call a wonderful memory for the dispatcher.
On another note, Redditor PsychoStryder received a call by a woman who wanted officers to intervene at a local lake. Apparently, two male ducks attempted to drown a female duck, to her horror.
Relief During the Storm
These stories are a constant reminder of why such an emergency number is important. Having operator numbers for emergencies allow multiple callers to contact help and support when needed. Amidst the storm, there is relief when dispatchers can save someone in time. For some, being a 911 operator may seem like the worst job on the planet. And yet, every day, people at the 911 Call Center answer calls and help those who cannot help themselves.