Are you looking to get U.S. phone numbers for your business? In this article, we will cover a number of aspects about United States phone numbers, including how they work and the many benefits of using them for your business.
How Modern United States Phone Numbers Work
In order to understand how United States phone numbers work, there needs to be an understanding of how virtual phone numbers work, which is the technology behind modern telecommunication.
First of all, virtual phone numbers are made possible through developments in Internet-based technologies like VOIP and cloud computing. When a virtual phone number is dialed by a caller, the call is instantly routed to another phone number, which can be located anywhere in the world. This phone number is referred to as the 'destination phone number,' and it is where inbound calls are received.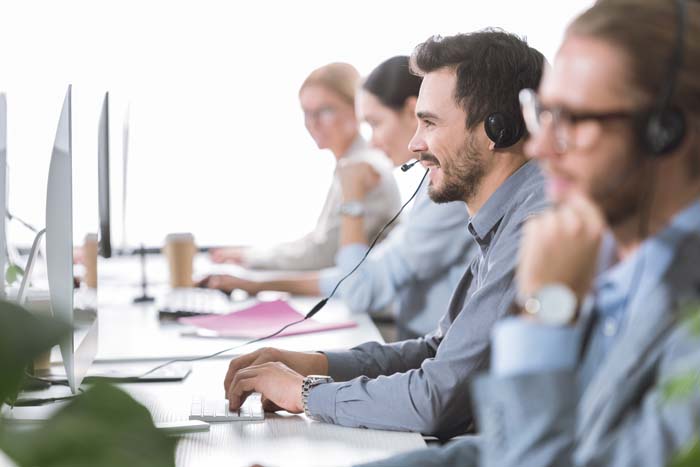 Because of this, there is a modern usage among businesses to leverage this technology to establish a sophisticated means of routing calls from inbound calls made to their preexisting phone numbers in their home country and/or region, to open up lines of communication anywhere in the world. In other words, your destination phone number could be located in a country like the United Arab Emirates but you can receive inbound calls from callers in the United States without restrictions from service providers. So, in essence, U.S. phone numbers that are powered by virtual phone numbers enable businesses to bridge gaps of international communication simply by subscribing with Global Call Forwarding.
Benefits of U.S. Phone Numbers
Now that you have a basic understanding of how United States phone numbers work, let's take a look at the many benefits that come with using them creatively.
United States virtual numbers give your business the ability to penetrate the most lucrative economy in the world without having to establish a physical presence. This means that your business does not have to set up a branch office or other physical presence in the United States to interact with Americans. Because of the popularity of virtual offices and virtual locations, businesses are able to provide goods and services to American customers without the need for face-to-face interaction. Considering that many Americans live busy lives, the ability to efficiently handle business transactions over the phone can you give your business immediate traction versus competitors that do not.
Another viable benefit of using United States phone numbers is that your company will gain professional clout amongst your peers. For instance, imagine you ran a business that offered a way for domestic and U.S.-based customers to reach your business – even if they lived abroad, they can see that your company's reach is available around the world. This is something that most businesses would only consider larger enterprises and established organizations capable of. Instead, using United States phone numbers from Global Call Forwarding gives your business – like many startups – the ability to tap into global markets immediately.
Because of the aforementioned technology behind virtual phone numbers, there are a number of add-ons and features that come with using United States phone numbers. Some of the most popular add-ons include call recording, which allows businesses to store and later access calls made to and from their business. Another popular add-on is CallMeClick, which enables visitors to your website to immediately initialize a call by clicking on a link posted throughout your website. Because of this immediacy, your business is able to take advantage of the coming trends for a 'mobile-only' and 'mobile-first' future that will make the future of communication relegated mainly to smartphones and similar devices.
Last, United States phone numbers are available in a number of varieties that you can use for various parts of your business model. Considering that the United States is a large country with a number of time zones and commercial centers, choosing a United States phone number can be relegated to states, major cities, and national toll free phone numbers that span the entire North American Numbering Plan. For instance, your business may want to use a virtual phone number on the West Coast to handle clients in cities like Seattle, San Francisco, and Los Angeles; for those on the East Coast, businesses can use phone numbers in major economic hubs like Atlanta, Boston, and New York City. Also, Global Call Forwarding offers toll free United States phone numbers, which can enable inbound callers to reach your business without having to pay long-distance fees or be blocked by their service provider. Therefore, using United States phone numbers can make your organization as accessible as possible no matter where in the country they are calling from.
Getting United States Virtual Phone Numbers
If you've finally decided that you want to gain all of the benefits of virtual communication with Global Call Forwarding, the first step is to visit GCF's homepage at www.globalcallfowarding.com. There, you'll find an intuitive website that can easily guide you through the process of purchasing not only United States phone numbers, but phone numbers from over 140 countries around the world. The process of signing up can be completed in minutes and your business can begin using virtual phone numbers of your choosing within 24 hours or less.