There's no doubt that 2018 will be a great year for Marvel fans. With the upcoming blockbuster line up, there will be a lot of crime-fighting action to go around. A few stories that viewers are eagerly anticipating, include a young prince coming home to stake his claim as king, the dissolution of the most powerful X-Man on earth, an ending to a bloody civil war, and the hilarious hijinks of a mercenary with his time traveling, one-eyed mutant best friend. These superheroes can't seem to catch a break, but read on to find out what Marvel has up their
sleeve in these seven new films.
Black Panther – Feb 16
Watch as Chadwick Boseman reprises his role from Captain America: Civil War as, T'Challa, the royal leader of the tech-savvy and wealthy African community of Wakanda. This movie has been rumoured to seamlessly blend current political conversations into the storyline. Don't be surprised when you start feeling the "fight the power" vibes as you watch an all-star cast of well-trained operatives fight a malicious agency intent on corrupting their peaceful nation.
Avengers: Infinity War – May 4
As far as speculation goes, this movie will continue after the events of Captain America: Civil War, with both sides supposedly still warring with each other, only to come together when an evil menace, Thanos has come to threaten-not only the world-but the entire galaxy. Speaking of galaxies, in an exciting twist the Guardians of the Galaxy members are even slated to appearas shown in this playful finish from the cinematic trailer. But is Thanos' daughters, Gamora and Nebula ready to go against their mad father?
Deadpool 2 – May 18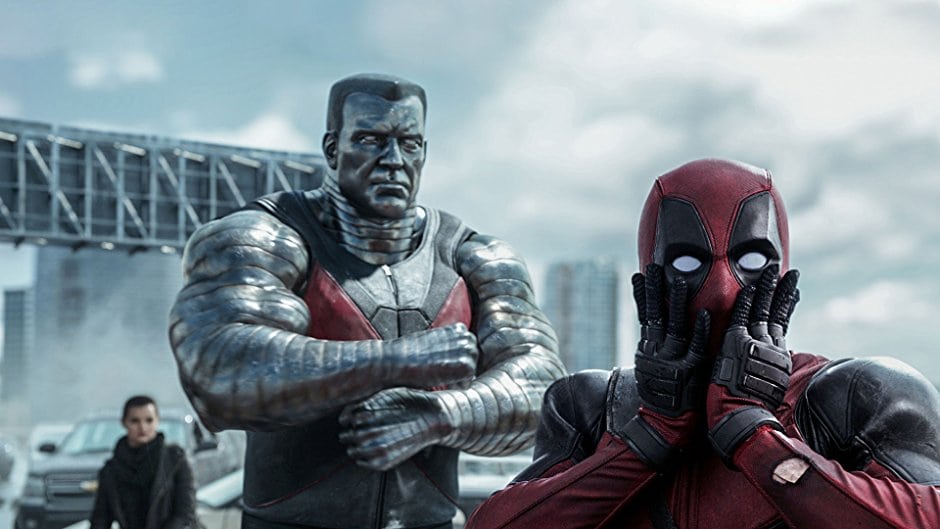 In the second Deadpool installment, true comic book fans will get to see their favorite anti-hero in the unlikely team up that made Deadpool rise in popularity in the first place. The "odd-couple" best friends, Wade Wilson, a mentally off-balance mercenary with regenerative healing powers, and Cable, a time-traveling super mutant soldier from the future and son of founding X-Men members, Cyclops and Jean Grey, come together in this film to battle ninjas and the evil Yakuza crime group. Not much is known about the plot at this time, but Colossus and Negasonic Teenage Warhead are returning for the sequel; plus, mutants Domino – Cable's on-again, off-again love interest- and Black Tom Cassidy will also appear in the fourth-wall breaking film.
Ant Man and The Wasp – July 6
The Wasp, played by Evangeline Lilly, shares the title in this action/comedy alongside Paul Rudd AKA Ant Man. In very exciting news, Michelle Pfeiffer will be debuting as Janet Van Dyne, the original Wasp from the "Tales to Astonish" series created by Jack Kirby and Stan Lee in the 1960s. While Lilly and Rudd will be doing most of the fighting, it is exciting that this movie won't be ignoring the old school comic book storyline. You can expect a funny and feel-good plot that will continue Scott Lang's story after Captain America: Civil War.
Venom – October 5
Venom, a character made infamous by the Amazing Spider-Man comic books, headlines in his first solo movie starring Tom Hardy. From the confirmed R-rating, it seems like this film will be a dark and suspenseful thriller- a huge departure from the usual upbeat MCU. From what is shown in these recently released pictures from set, the movie will be taking a few cues from the comic books- such as an alien symbiote suit falling down to earth and attaching itself to an unsuspecting victim- but some things, like Eddie Brock's (Venom's) career as a photojournalist will not be his backstory. It has been surmised that he will be portrayed as a former soldier.
Hardy will share the big screen with stars, including Jenny Slate, Michelle Williams, and Woody Harrelson.
X-Men: Dark Phoenix – November 2
Finally, it's the ladies turn to take a starring role in the MCU. Game of Thrones' Sophie Turner will reprise her role from X-Men: Apocalypse as the powerful telepath, Jean Grey. This movie is sure to be an epic installment from the widely popular X-Men franchise and will closely follow the original Phoenix Saga plot from the comic books. This film took an entire year to work on post production, which means one thing is for sure; the visual effects are going to be breathtaking. That's good news considering the main character is a giant flaming bird.
Spider-Man: Into the Spider-Verse – December 14
This film is the only computer animated movie on this list, and it will focus on a web-slinger that we've yet to be introduced to in the MCU. Miles Morales, voiced by Shameik Moore, headlines this movie as the new Spider-Man. He took up the moniker because of his arachnid-like super powers, and on account of his universe's Peter Parker suffering an untimely death. However, he soon finds out that the universe is much bigger than he could have ever imagined. Check out the official trailer by Sony here: https://youtu.be/ii3n7hYQOl4