On Monday, February 5, 2018, Broadcom Ltd made a $121 billion (86.35 billion pounds) offer in a last effort to acquire Qualcomm Inc. This move upped the pressure on its U.S. semiconductor peer in hopes of engaging discussion on what is prospected to be the largest technology acquisition ever. This acquisition could affect the future of smartphones and other emerging technologies.
Previously, Broadcom had offered an initial offer of $70 per share ($60 in cash and $10 in Broadcom stock). Now, Broadcom has increased its takeover bid to $82 per share ($60 in cash and $22 in Broadcom stock). With the increase in stock, this subjects the deal to a vote among Broadcom's shareholders.
Broadcom Aggressively Pursues Qualcomm
This is a strategic maneuver by Broadcom to raise the stakes and influence negotiations, as Qualcomm's annual shareholder meeting is scheduled to be held on March 6th. In an effort to unseat the entire board, Broadcom has doubled down with making its last offer and stated that it would also withdraw its offer if Qualcomm reschedules the shareholder meeting. To further drive its point home, Broadcom also stated it would withdraw its offer if Qualcomm had paid more than $110 per share for its own bid to acquire NXP Semiconductors NV.
Currently, Qualcomm's deal with NXP has hovered at $110 per share in cash, or the transaction (valued at $38 million) would be terminated. However, it appears that NXP shareholders, including the hedge fund Elliott Management Corp, have decided to resist the deal in hopes to push for Qualcomm to raise its offer.
As of Monday afternoon, NXP shares were trading at $119.16, indicating that investors were expecting a better deal from Qualcomm. To further raise the stakes, Qualcomm's potential acquisition of NXP has already passed European Union antitrust regulators in January, with it expected that China's regulatory bodies would follow suit in the following month. This timeline creates the tension of the deal, forcing Qualcomm to decide whether it would raise its offer or accept Broadcom's bold offer. Hock Tan, Broadcom's CEO, even went as far to mention to the NY Times that, "Any rational board would consider what we've put forward."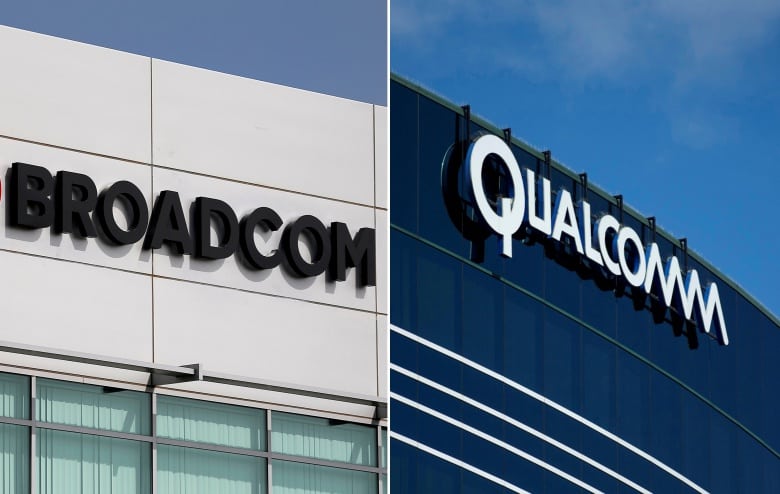 The potential outcome of Broadcom's bold move would create a technology giant that may have products used in virtually every smartphone in the world. However, Qualcomm's leadership opposes these bids of forcing their hand to accept the offer.
Whether Qualcomm decides to accept the bid or not, analysts have suggested that the offer may be rejected on antitrust grounds. Considering that the rising cost of developing computer chips may be prohibitive for companies looking to carve a stake in the market, these worries are not completely unfounded. This is especially true considering the future market landscape of semiconductors, with microchip sales surging 21.6% to $412.2 billion in 2017 (according to the Semiconductor Industry Association). To assuage concerns and highlight its commitment to making the deal go through, Broadcom went several steps further in its negotiations:
Broadcom has decidedly announced they will pay a substantial "breakup fee" in the event regulators veto the deal. This agreement includes paying additional cash if both companies haven't closed a transaction a year after announcement.
The company would also pay a significant "reverse termination fee" if regulators nix the deal.
If the transaction is not completed within its target of 12 months after any definitive agreement, Broadcom said it would be willing to pay Qualcomm a "ticking fee."
Broadcom mentioned its commitment to facilitate the transaction, including selling overlapping businesses.
Broadcom's assurances may sweeten the deal and prove important for those on the fence, especially when considering questions among investors and analysts hinge over whether the merger could win regulatory approval.
Of course, one clear takeaway from this corporate tech battle is that it underpins the growing importance of semiconductor tech in nearly all modern devices. Consumers should take note that the implications of this acquisition, as Qualcomm has been closely related to the success of emerging technology in the past and is closely tied to the development of 5G, a new generation of wireless technology that will affect future devices. Qualcomm's past developments in technology — first, through intellectual property — became the foundation for digital cellular communication, where its profits were channeled into developing a new line of microprocessors that could handle calculations in mobile phones.
This model was widely employed in Apple's iPhones — among the most lucrative products in high-tech, and they opened the door for Samsung Electronics and many Chinese competitors. With this massive influx, this technology was used to quickly churn out low-priced iPhone rivals and it made smartphones affordable to many more people. Apple filed suit a year ago with Qualcomm, citing that the company was in violation of an antitrust practice that has also been opposed by regulators in the US, Asia, and Europe.
Broadcom has sensed Qualcomm's overreach and has offered to broker peace with Apple for Qualcomm's licensing practices. Apple, which already is a major customer of Broadcom, could then withdraw its lawsuits that have beleaguered Qualcomm's business model.
Tan has also mentioned that Broadcom plans to pick up the slack in the wake of the potential acquisition: "We have a lot of respect for the tech and the innovation that comes with the 5G technology," he said. "But we believe, given [Broadcom's] track record, we can do much more."
However, Broadcom isn't a fix-all situation for regulators and manufacturers, especially considering Broadcom's history of reducing spending on research and development, while raising chip prices. Companies like Samsung have also begun to side with Qualcomm's tried-and-true approach, as a new patent deal with the South Korean company was announced last week. Also mentioned was Samsung's agreement to cease its opposition to Qualcomm in court proceedings in South Korea.
Whether Qualcomm decides to take the deal with Broadcom is currently unknown. However, in a recent statement, Qualcomm has not ruled out the possibility of the takeover by Broadcom. With an immediate outcome uncertain, investors will have to wait until Qualcomm's shareholder meeting for further action. According to Tan, "We are going all the way to Qualcomm's shareholder meeting of March 6."