We get it – It's annoying! You're working, driving in your car, or doing something else important and then your phone rings. But rather than being someone you know or want to hear from, the caller ID says, "scam likely." So, who is scam likely? And, why the hell are they calling your phone?
Who is Scam Likely?
You may think scam likely calls are a way for telemarketers to trick you into answering the phone. But, while these callers may be telemarketers, they certainly haven't labeled themselves as a scam likely number. Rather, if you're noticing calls labeled, "Scam Likely," it's because your phone carrier is attempting to warn you of a potential scammer. So, if you have one of the four major phone carriers in the nation for wireless service, you can thank them for notifying you about potential spam calls. Therefore, it's a smart idea to avoid answering these calls if you see fit in the future.
The Need for Scam Likely Phone Calls
Basically, scam likely phone calls were introduced due to the high number of complaints of robocalls in the US from wireless phone customers. If you have a wireless phone, you know the struggle with trying to determine if a calling number is someone you forgot to store in your contacts or a robocaller. Well, you're not alone in this struggle. In fact, according to YouMail's robocall index, there are 4.7 billion robocalls placed in the US every year. This translates to just over 14 spam calls for every wireless customer each and every day.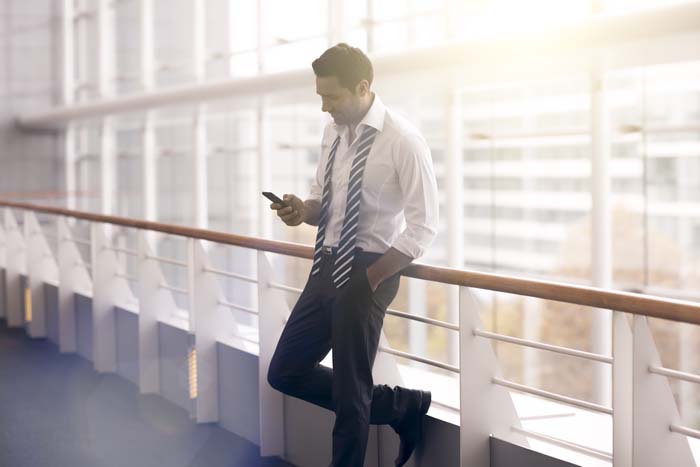 How Robo Calls Work
Large US wireless carriers decided to help out phone customers by implementing scam identifying software in 2017. This means that customers don't have to download third party apps to identify robo and spam calls. Rather, this software works by comparing a calling number with a nationwide database of other fraudulent phone numbers. When a phone number is identified as potentially fraudulent, the software then identifies this number to likely be a scam. Giving you the option of accepting or denying the phone call for yourself by identifying the caller as "Scam Likely" in your caller ID.
Getting Around the Scam Likely ID Software as a Business
If you own a business that relies on reaching people over the phone either locally or even overseas, you need to be able to reach wireless phone customers and businesses. So, you may be wondering how you can avoid coming up as a scam likely phone number. Fortunately, virtual phone numbers can be purchased from companies like Global Call Forwarding, a company with over 25 years of call forwarding services. These virtual phone numbers allow for calls in specific areas from the same local area code. Or, toll free numbers in other countries. Once answered, these calls can be forwarded internationally to any phone (mobile or landline) or VoIP system, so they work just like any other phone number. But, since they're new and appropriate to the area codes of your clientele, they're less likely to be identified as spam from wireless carrier software systems. This means you'll be able to reach your business clients how you need to!
Addressing the Unwanted Spam Call Epidemic
If you're sick of getting spam calls and robocalls from people you don't know, know that you're not alone. And, that there are many ways to avoid these calls, including ignoring scam likely phone calls. For instance, you can contact your wireless carrier to learn more about third-party applications to help prevent spam calls.
If you're one of the many businesses that are anxious about the impact of the spam call epidemic aggravating wireless customers all over, you aren't alone. Know that there are number masking options you can utilize to get through to your customers. If you want to learn more about virtual local area code phone numbers and toll free phone numbers, contact Global Call Forwarding today.