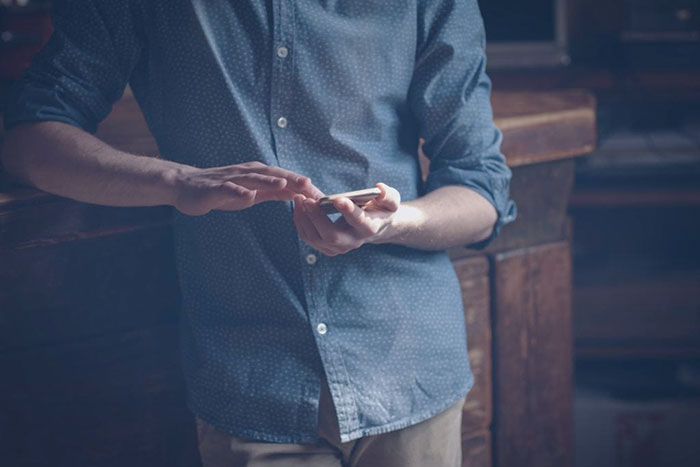 If you are looking to reach a wider range of consumers, or if you simply want to create an online space that allows your customers to quickly access your business's contact information, you may have already subscribed to one of the calling services from Global Call Forwarding. However, due to increased use of mobile phones around the world, Global Call Forwarding has introduced a new way to get in touch with your consumers through SMS messaging. Now it is possible to complete your virtual phone service with an add-on service where customers can gain access to an increased number of people through text forwarding services.
Choosing Mobile
Gaining access to mobile users has become a necessity for many businesses in order to reach greater numbers of consumers. By 2019 the number of mobile phone users is expected to reach a record-breaking high of over 5 billion people. If you choose to add a text forwarding services subscription to text forwarding services, you will receive incoming text messages to the email address of your choice. Text forwarding is a great way to differentiate your business from the crowd. Texting and calling are more personal ways to communicate with consumers, and it can serve as a way to directly connect with them instantly. Also, consumers are always changing, and in this case, consumers are moving towards mobile phone text messaging as their exclusive means to communicate. It makes perfect sense too; many consumers want their info fast, straightforward, and easy to access.
In order to keep communications streamlined, especially if you are doing business with a number of different markets in the world, Global Call Forwarding offers the ability to divide the text forwarding services into specific countries for different email boxes. This is important because people of different cultures and countries will require different styles and methods of communication. How a business talks to consumers in China is not always the proper way to speak to consumers in Poland, for example.
Is It Right For Your Business?
Text messaging is a standard favorite method of communication among many people in today's society. Most people, right now in 2018, carry their cell phones with them wherever they go, which means you are more likely to reach your consumers at any time of day and vice versa.
Not only is it more likely that they'll receive your message, it also adds another way for your customers can reach your business. Choosing to add text messaging as a communication option for your company will also give you access to an increasing number of people at a faster rate. According to https://www.emarsys.com/ it takes people 90 minutes to respond to an email and 90 seconds to respond to a text. What this means is that text forwarding allows for larger company growth due to the fast response time.
The growing number of mobile users is not gridlocked to the United States, as many countries outside of the US and Canada are users of mobile phones. A lengthy list of countries where text messaging service is available can be found here.
How Text Forwarding Services are Used
Your business will be able to send out SMS messages to your consumers by using the chosen email address. The return messages from the consumer will be sent to the same inbox in an email format. The email message will include not only the message but the sender's caller ID, as well. Many email addresses are already set up to receive text forwarding services. You can find a complete list of addresses that have the ability to send texts to phones here.
Keeping records of the text messages, such as the day and time the message was received or sent, is simply found by logging in to your account. Also, all of the content your business sends and receives will be archived so that you may look back and notice messaging trends. This information can be used to better serve your customers in the future.
At Global Call Forwarding, all of the services are continually improving. Extra features are regularly being added to the text forwarding services, and initial options are always being improved. For example, the ability to forward incoming text messages to mobile phone numbers will soon be available.
If you are interested in trying out text forwarding services for your business and consumers, check out the free trial services offered at Global Call Forwarding. Several packages offer the option to include text messaging, or you can expand your current package to include additional services.
SMS-Friendly Virtual Number
Once your free trial for your virtual phone number has ended, you can choose to continue or cancel the subscription at no extra cost to you. If you decide to continue your text forwarding services, you have the option to choose your plan. You can choose from Starter, Smart, Professional, Professional Plus, and Business subscriptions. Each plan comes with a monthly amount of texts messages and a nominal fee will be applied to any additional text messages. The more messages you sign up for, the lower the extraneous fee.