It has never been easier to build a business than now. However, starting a business when you have a lack of capital is as difficult as it has ever been. Or, is it? The truth is that businesses that may not have money on hand can substitute clever methods to their advantage. And one popular way that savvy entrepreneurs are doing this is by leveraging technology from Global Call Forwarding.
In this article, we will cover some of the many ways that cash-strapped entrepreneurs can take their business ideas into the real world and begin earning profits to jumpstart your endeavors with Global Call Forwarding.
Minimum Viable Product
With startups, there is the concept of developing something called the "minimum viable product," or MVP. The MVP is a bare-bones product or service that consumers would be willing to pay for. Of course, it isn't the finished product, but then again, there are relatively few products or services that don't require periodic updates in design, pricing structure, and so forth.
The beauty of an MVP is that they don't necessarily require a lot of upfront capital or hard work from the get-go. Simply putting up a beta version of your product can be good enough for a starting business. Of course, you will continue to work on your products and services in the meantime, but MVPs can bring in sources of revenue that can indicate which direction you need to build your business in order to meet market demand.
When you're ready to put a product out to begin learning how it is received by the market, an MVP is crucial to hitting the ground running. However, the best way to receive feedback is over the phone. With Global Call Forwarding's virtual phone numbers, available in over 140 countries around the world, you can gain valuable feedback in hyper-specific markets (with Local Access Numbers) or nationally (with Toll-Free Numbers, International Toll-Free Service Numbers, and Universal International Freephone Numbers). Customers who can tell you how to improve your MVP are your business' built-in R&D department, offering clues to what customers actually want (not what you originally envisioned that would meet market demands).
Fake it 'Til You Make it
In business, it is often emphasized that your business should pretend to be more experienced and competent than it actually might be. The reason for this is that most consumers are only interested in the final product; if you can deliver that, you're in business.
One way businesses do this is by appearing larger and more professional than they actually are. It may seem deceptive, but the reality is that most businesses engage in some form of ambiguity. For instance, you may have noticed that when you contact your bank, the person on the other end of the line may be an outsourced employee that handles low-level transactions and provides advice that may be monotonous for key staff members.
Outsourcing isn't relegated to just larger enterprises with cash to burn. In our modern times, virtual communication has made it accessible for nearly any person engaging in business. The best way to do this is through the use of virtual phone numbers from Global Call Forwarding, which can route inbound calls made to your phone number and have them answered in another location altogether. The service only costs pennies on the dollar, which can free up more of your time to work on value-building endeavors that can help you build your business. Best of all, when it comes time to really scale your business and actualize what you initially "faked," you'll have the valuable experience, protocols, and infrastructure already set up.
Opening Up Lines of Communication
Global Call Forwarding's telecom services are powered through cloud computing technologies like VoIP. Because of the instantaneous communication that's possible across countries and regions, your fledgling business can immediately access businesses and customers in any market that you want to. In the past, it was required that businesses had to invest in creating a brick & mortar presence in a new area – meaning that your business would have to pay for hiring new staff, leasing property, requisite fees, and taxes to other countries/states/municipalities, and so forth. All of that is potentially risky for new, cash-strapped businesses operating on minimal resources.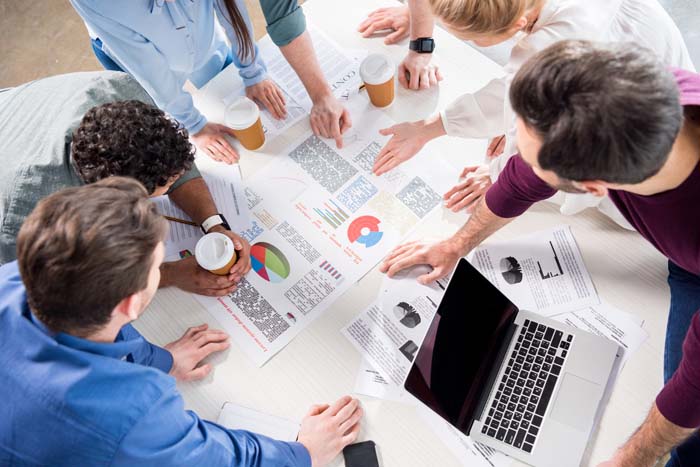 However, in our new global economy, this is no longer true, thanks to the advent of virtual offices and virtual locations. And one key element of a virtual office is enabling communication with your customers. Of course, calling abroad presents its own set of problems, namely blockages from service providers and exorbitant long distance fees.
That's where virtual phone numbers come into the picture. Virtual phone numbers can be dialed like any domestic phone number, which means that you can avoid the aforementioned long-distance fees and service blockages – or even those that may not know how to dial outside of their home country. This means that your business can gain access to new customers around the world without having to build your business in the traditional way. Best of all, virtual phone numbers are significantly cheaper than building and maintaining a brick & mortar presence, which saves your business in overheads. If you are interested in subscribing to our virtual phone number service, chat with us online or call us at (888) 908 6171.