Having 1-800 numbers can be very beneficial for customers and business owners, especially if you're operating a small business without an office and working with a remote team. Your toll free numbers make it easier for you to reach out to potential customers while allowing them to call you at any time without incurring charges or calling a different area code, which can often be confusing when both the country code and area code are different. We will review the Top 1-800 Numbers Providers.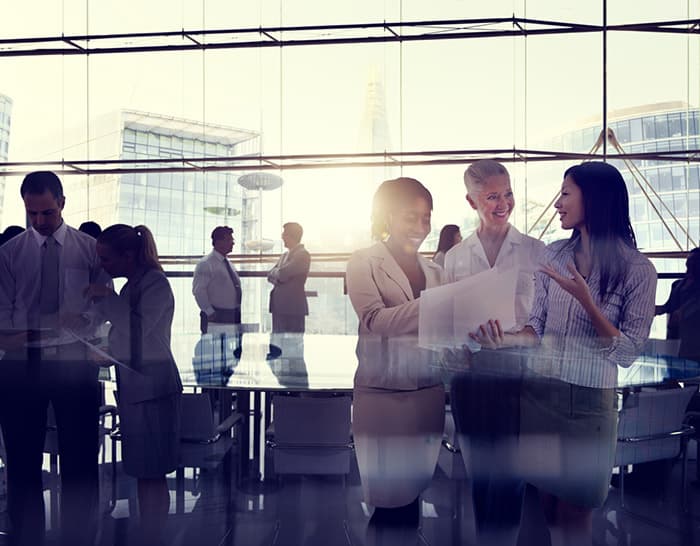 1-800 numbers also create an image of professionalism and are key for mobility. If you're relocating your office, your customers don't have to be aware of these changes because showing stability is necessary to build trust.
When marketing your 1-800 numbers, these numbers should be added to your website and can help you to better gauge the impacts of your marketing strategies by keeping track of sales and customer calls that have resulted from your campaign.
The top 1-800 numbers providers are Global Call Forwarding, Avoxi, and Toll Free Forwarding. But what separates Global Call Forwarding from these two competitors? Just by examining the Global Call Forwarding website you'll discover there's no shortage of customizable and unique solutions provided, unlike the more basic options offered by the competitors.
In this article, you'll learn more about some of the key features offered by Global Call Forwarding to help business owners use their communication tools more effectively, and how they stand out from their competition.
Global Call Forwarding vs. Avoxi: Free Trials
Unlike Avoxi, Global Call Forwarding offers a free trial to help you decide how well our services work for your business while you learn how to operate the features. These free trials are offered so you can become accustomed to the products before you begin paying for them. When business owners use the free trial, they can immediately start using their 1-800 numbers to determine the features needed for more efficient business operations. During the free trial, customers can call at any time to get in touch.
Global Call Forwarding vs. Avoxi: Advertising Capacity and Additional Toll Free Prefixes
While Avoxi does advertise virtual phone numbers in 120+ countries, you can only purchase 1-800 numbers in 45 countries. With Global Call Forwarding, you can advertise your numbers in more than 150 companies and you can purchase 1-800 numbers in 137 countries. Imagine the possibilities when advertising and marketing to so many possible customers worldwide!
Global Call Forwarding also provides the option for other toll-free prefixes besides 1-800 to give you more options to suit your business. These prefixes include:
Each of these prefixes is provided for international growth, and we offer these numbers for business professionals in the United States and abroad.
Global Call Forwarding vs. Avoxi: Vanity Numbers
Global Call Forwarding lets you purchase vanity numbers online. With Avoxi, you must make an inquiry with one of their customer representatives in order to buy vanity numbers. At Global Call Forwarding, vanity numbers are instantly accessible because we know the impact vanity numbers can have on small businesses and large-scale companies aiming to attract and retain more customers.
Word of mouth marketing and online advertising has a greater impact with vanity numbers because these numbers are so easy to remember and share with others, and the recall rate of vanity 1-800 numbers is much higher when compared to using random numbers and web addresses.
When displaying advertisements that feature a website and vanity numbers, remembering the vanity number is typically easier than remembering the name of the website. To be specific, 57% of people recall the vanity phone number.
Every company has its own unique and memorable message to share. Allowing you to buy vanity numbers online expedites the process of using these numbers to grow your business.
Global Call Forwarding vs. Avoxi and Toll Free Forwarding: Changing Service Plans After Your Purchase
Global Call Forwarding wants buyers to know that purchasing a service plan doesn't prevent them from making changes to the plan in the future. The full details regarding these changes are highlighted in the terms and conditions. We've added this advantage because we understand the needs of businesses often change unexpectedly.
We don't want to take our customers through the wringer and force them to make unnecessary purchases or go through a long process to change a plan that may only be beneficial temporarily. Freedom and customizable options should always be available to you as a business owner using 1-800 phone numbers. By providing this freedom and a wider range of options for your virtual toll-free numbers, you're far more likely to create the perfect plan.
The top 1-800 numbers providers should always offer services to fit your needs. Whatever service provider you choose, be sure that you are given the option to have the flexibility to grow your virtual business. Ultimately, your service should be able to evolve as your company changes to adapt to the market and individual circumstances.