Global Call Forwarding is an Experienced Virtual Number Provider
Having more than two decades of experience providing virtual phone numbers for small businesses and large enterprises, Global Call Forwarding has enabled businesses to gain a competitive edge and expand their operations in the most efficient ways possible. Because cloud computing has revolutionized modern businesses, Global Call Forwarding has offered virtual phone numbers to organizations and individuals that need instant access to markets around the world. 
No matter where in the world your business may be located, a virtual number provider like Global Call Forwarding has enabled businesses to reach customers without creating a physical presence. Presenting virtual phone numbers in over 140 countries and countless cities/regions, Global Call Forwarding has consistently provided small businesses and large enterprises with the means to open up lines of communication that previously were cost-prohibitive and resource-intensive. 
Furthermore, the sheer variety of phone numbers from top-tier virtual phone number providers has increased substantially, enabling organizations to offer such types of phone numbers to their customers and clients as:
What Are the Benefits of Using a Trusted Provider of Virtual Phone Numbers?
Let's take a look at some of the many benefits that come with using a virtual phone number provider like Global Call Forwarding:
Efficiency: Because of the cloud computing technology behind virtual phone numbers, your business can gain new measures of efficiency. This can enhance your staff's productivity and filter out non-value-producing activities. As an example, setting up a directory system for your cloud-based phone service enables callers to self-select through your prerecorded system so that callers can find the information they need and process transactions over the phone. All of this can be done without having to contact an employee. Calls to your staff can be routed directly to the correct staff member, department, or voicemail, resolving issues without wasting time. 
Cost-Effectiveness: One of the biggest obstacles for businesses using the services of many virtual phone number providers is cost. Many virtual phone number providers offer expensive service, unnecessary hardware, and hard-to-use interfaces that can quickly sink most budgets – especially for small business and startups. That's why Global Call Forwarding offers cost-effective solutions, with accommodating payment plans, rollover minutes, and even a free trial period to get acquainted with the service. 
Furthermore, costs can be saved when it comes to establishing a brick & mortar presence around the world. Establishing a physical presence requires leasing property, hiring staff, and following local guidelines, which can cause strain on your business. Even for organizations that have significant capital on hand, these can be difficult obstacles. Conversely, using the services of a virtual number provider like Global Call Forwarding enables your business to choose a payment plan that fits your business and gives you access to markets that may have seemed previously inaccessible. 
Added Functionalities: What makes Global Call Forwarding such a popular provider of virtual phone numbers is the many ways you can modify the functionality of their numbers. Global Call Forwarding offers a wide variety of add-ons that can exponentiate how your business operates and processes calls. Here are just a sampling of the many add-ons that businesses can take advantage of: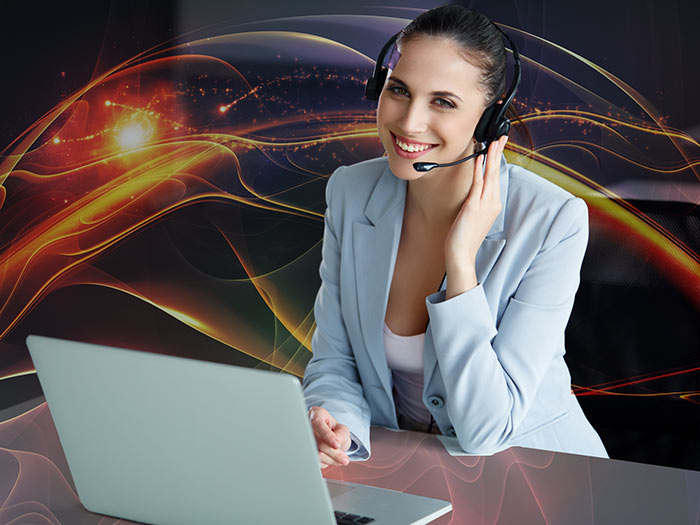 As an example, a business that decides to use "call recording" enables its calls to be recorded, stored, and reviewed at a later time. This can help make your business compliant with such measures as GDPR, PCI DSS, HIPAA, and other industry-specific regulations where customer data must be protected and interactions recorded for assessments. As another example, using "time of day routing" enables calls to be redirected to another destination number based on when the call is placed – which can be useful for calls that occur outside of business hours, during peak usage times, and so forth. It is these benefits and more that make Global Call Forwarding a sought-after virtual phone number provider. Their long track record of success in the telecommunications industry speaks for itself. 
Global Call Forwarding offers a wealth of benefits for those that choose to subscribe with them as virtual number provider. Subscribing is fast and easy, enabling businesses to start using virtual phone numbers within 24 hours of processing their transaction.