Have you wondered about what virtual telephone numbers are and how to get them for your business or personal use? In this article, we'll cover those topics, as well as the many benefits that come with using them today!
What are Virtual Telephone Numbers?
In the most simple sense, virtual telephone numbers put two parties in contact with one another by phone no matter where either party is located. Using the power of the Internet — particularly VoIP technology and the cloud — calls can be transmitted between businesses and customers seamlessly.
To give you an example of how virtual telephone numbers can augment your business, suppose you run a business based in the United States, but you're looking to expand to the Netherlands. In order to get in contact with Netherlands-based businesses and customers, you would have to a) set up a physical presence in the country, or b) offer lines of communication. Of course, setting up a brick and mortar operation in a foreign country comes with a host of challenges and setbacks, including hiring staff and leasing property, as well as following the country and municipality's guidelines — all before gaining a profit. Then, if you simply offer your domestic lines of communication, even a domestic toll free number, those calls may be rejected by the country's service provider or they may charge callers long-distance fees for contacting your business. As a solution, virtual numbers enable callers to reach your business without obstruction. And with 21st century technology, particularly virtual locations and virtual offices, your business can circumvent setting up a branch office in the Netherlands. Instead, you can use virtual methods to process transactions and virtual phone numbers to handle the lines of communication.
Types of Virtual Phone Numbers
There are a number of different types of virtual telephone numbers available for business owners and individuals. For instance, you may want to offer toll free calling to your business to build authenticity and give your business a professional sheen. With virtual phone numbers, you can use ITFS numbers ("International Toll Free Service") and UIFN ("Universal International Freephone) to extend a toll free virtual telephone number service — which is a viable method to ensure that international callers aren't blocked by their service provider and/or charged long-distance fees.
There is also a marketing component of virtual telephone numbers that can be particularly useful. First, by subscribing to a vanity virtual telephone number, you can incorporate phone numbers with a visually-appealing set of digits that you can use in your marketing materials. This can exponentiate your exposure and create a wider brand awareness than traditional marketing methods or advertising with your domestic telephone number.
Geographic agnosticism is another key benefit to using virtual telephone numbers. As an international business owner, you may want to broaden your audience while not spending capital on setting up a brick & mortar location in a country. Instead, virtual telephone numbers are available in 140+ countries from United World Telecom. This means that you can tailor your line of communication to reflect a particular region – like using an Ireland virtual telephone number when you fly in for business or to keep in touch with loved ones without having to pay long-distance fees.
Of course, virtual phone numbers grow with the development of cloud computing, so there are new add-ons and features that can be used to augment how your business processes inbound calls and contacts clients directly. Popular add-ons include "time of day routing," "simultaneous ringing," and "CallMeClick," an add-on that embraces the increasing trend towards mobile-only communication.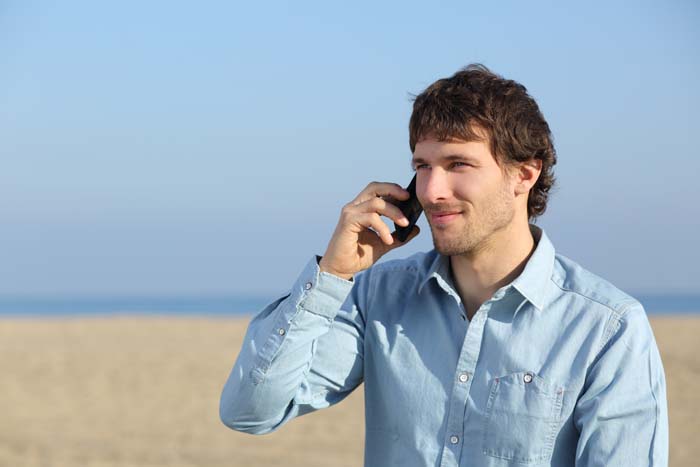 How to Get a Virtual Number from United World Telecom
First, navigate to United World Telecom's home page. There, you'll find a number of types of virtual telephone numbers to choose from. By clicking on the appropriate one, you'll be redirected to a webpage with a list of dropdown menus. These dropdown menus are organized in two parts: your virtual telephone number and your destination phone number. You'll want to select the appropriate country from a list of over 140 countries around the world. Once you've selected that, you'll choose which type of phone number works best for your company (toll free, vanity numbers, geographic, etc). After choosing the type of phone number, you will either a) choose from a list of available phone numbers, or b) be given one upon activation.
Next, you'll be presented with United World Telecom's choice of payment plans, followed by the option to add more features to your virtual phone number, including call recording and outbound calling. After selecting each accordingly, the process is relatively straightforward. Simply fill in your contact information, billing and payment methods, review the terms & conditions and review your purchase. Also, note that you can purchase additional virtual telephone numbers as needed, which repeats the process.