In these days of rapidly changing, competitive business markets, customer retention is crucial to business success. The way you treat your customers, could, in fact, be one the of the key factors which differentiate you from your competitors. Here is a rundown on some of the best strategies for keeping your customers close no matter what type of business you run.
Reward your customers: Loyal customers deserve something in return. Send them a gift, offer them a discount, make purchasing with your company a continuously pleasurable experience. If they are business owners, give them a lead.
Use their services: If your customers are business owners too, use their services or buy their products. This is a great way to build loyalty.
Show your thanks: Make sure you show your appreciation to loyal customers by sending them a thank you note on a regular basis.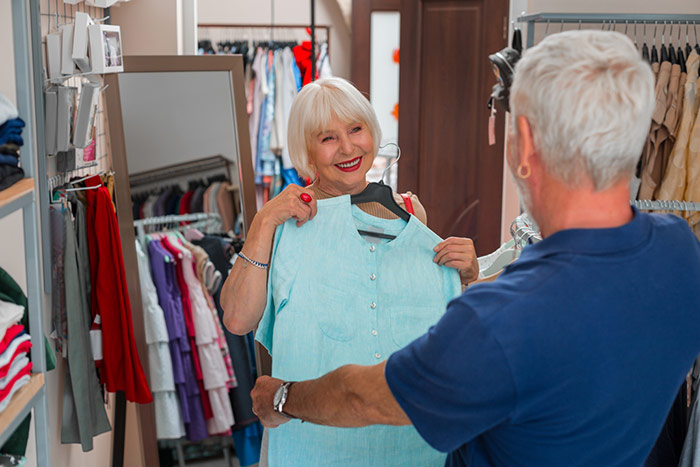 Be prompt: Don't beat around the bush when it comes to returning calls. Call your customers back as soon as you can.
Be true to your word: Don't make promises you can't keep. If you state you're going to do something, do everything possible to follow through.
Don't be tardy: Always do something when you said you were going to do it. If, for some reason, you can't stick to the arranged schedule, let your customer know as soon as possible.
Be accessible: Show your customers that you are always available if they need to communicate with you. You should always be open to meeting with your customers if they wish to see you.
Be trustworthy: It's important that you establish your credibility straight away. Otherwise, potential customers will drift over to your competitors.
Stay in touch: Bear in mind that your best customers are the ones you have now. Don't take them for granted. Stay abreast of their wants and needs.
Be able to apologize: Sometimes things unavoidably go wrong. Always be ready to apologize but saying sorry isn't enough. Have a gift you can send to customers when you make a mistake.
Make business a pleasure: Make it easy and pleasurable for your customers to do business with you. Make sure your business practices are for the convenience of the customer, not just your own. The more enjoyable it is for customers to do business with you, the more business you will have.
Get to know your customers: A great way to do this is to set up a customer advisory team. The team can collect and collate information about your customers' needs and wants so that you can develop a more customer-oriented business.
Be a solid resource: Whatever your customer needs, make sure you can get it. This applies even if it is something unconnected to your business.
Speak your customers' language: Don't fall into the trap of using jargon or terms that your customers will not understand. Keep things simple without talking down to them.
Maintain a good attitude: Always be kind and patient with your customers, this will increase customer loyalty. Never be indifferent towards them.
Maintain a mobile state of mind: Remember, these days, customers interact with businesses on mobile devices more frequently than ever. Make sure that you provide your customers with a positive mobile experience.
Offer limited time promotions: This is a good way to keep customers coming back, especially if you're discounting products that they buy frequently. You can highlight promotions at the checkout stage.
Stay social: Social media offers unique platforms for staying in touch with your customers. You can keep them posted about sales and special offers, as well as new products and services. You can also get feedback from them.
Engage relevantly: Your company must be able to engage relevantly with your customers. Otherwise, your brand will be letting you down. For example, in the case of cart abandonment, you can send a follow-up email to encourage the customer to complete the purchase and also set up recommendations for future purchases.
Celebrate occasions: Don't just celebrate holidays with your customers, try to find out when their birthdays are, even if you are in different parts of the world. Mother's Day and Father's Day are also good times of the year to send a personal note if your customers are parents. As well as a note, a gift card is a nice sign of appreciation.
Create a VIP program: Achieving status can be a big motivator for customers. A VIP program enables customers to collect loyalty points and use them to get special offers. Because buying products increases customer rewards, your customers will do business with you more often; they are more likely to shop.
Developing close relationships with your customers is something you should be thinking about 24/7. There are many opportunities for you to strengthen the bonds between new and existing customers. It's good for business, and it's good for morale. Try these tips, and you can't go wrong when building a strategy that keeps your customers as the top priority.