ABOUT
Global Call Forwarding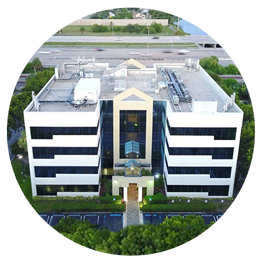 Our Mission
Help businesses expand globally with our simple and localized telecom solutions.
Global Call Forwarding is a cloud phone service provider offering international phone numbers, international call forwarding, and advanced call management features. Our voice service is designed to help your business connect with local and global customers efficiently and cost-effectively.
Our Story
In 1996, United World Telecom (UWT) started as a callback service provider in Florida, US. With a growing customer portfolio and increased demand, UWT transitioned to being a call forwarding service provider over time. We then established Global Call Forwarding (GCF) in 2007 as a distinctive brand dedicated to providing international toll free and local numbers.
Since then, we have grown with global and diverse teams, thousands of multinational customers, and expanded our operations to the APAC region with an office and dedicated staff located in Bangkok, Thailand and a new POP in Singapore. With over twenty-five plus years of experience, we have close partnerships with reputable service providers around the globe. This ensures we provide the highest service quality and reliability to our customers.
Now, Global Call Forwarding is a leading provider of local and international toll free numbers. With our extensive global network of partners, we have access to the largest inventory of local and toll free numbers in the world. This lets us provide businesses with phone numbers that are unique to a specific country or region so they can establish a local presence anywhere in the world.
Global Call Forwarding is a fantastic service. Everything just works. I've never had any issues. They provide reliable communication tools that we use to develop and support our international customer base.
— Cris West, Director of Operations, Healthy Stuff
What We Can Do For You
We successfully serve thousands of businesses around the world, from small enterprises to large multinational corporations. We do so by providing feature-packed local and global phone numbers, utilizing an advanced global network.
In today's competitive global marketplace, communication between businesses and customers is essential. Without a local point of contact, businesses are at a clear disadvantage, costing sales and growth. That's where Global Call Forwarding comes in.
While we specialize in serving companies with an international footprint, we dedicate the same amount of time to small businesses as we do to our corporate clients. We value all of our customers and provide the best support possible for each one, regardless of their size.
The Most Trusted Provider of Business Phone Numbers
Service quality and customer experience are our top priorities.
150+
Countries
Phone numbers available across the globe.
24/7
Support
Reach us via phone, chat, website, and email.
25+
Years
We've been in business since 1996.
99.999%
Uptime
Multiple layers of redundancy = Higher reliability.
Company Timeline
2021
A new modern online control panel was launched that will help customers easily navigate the account settings, order new numbers, and view/modify various service options.
2020
GCF Softphone was introduced with inbound/outbound calling, call transfer, native Windows PC, MAC and Android apps.
2019
International Outbound Calling service with custom Caller ID selection was introduced as an add-on to inbound service.
2018
As part of the transformation into next-gen telecom infrastructure and to improve overall service quality, UWT established its first overseas POP in Singapore.
2016
UWT's Asia - Pacific sales and support office was established in Bangkok, Thailand.
2013
Call Recording and Long Term Recording Storage were added as optional features available with local and toll free numbers.
2011
UWT's core service offering expanded to include Advanced IVR (auto-attendant), Time of Day Routing, Voicemail to Email, and Fax to Email features.
2009
UWT accelerated its acquisition of multinational clients with the agreement to provide worldwide telecommunications services to a major money transfer service provider.
2007
The Global Call Forwarding brand was established and launched by UWT as an exclusive outlet to provide international toll free and local phone numbers to businesses worldwide.
2005
UWT developed new sales channels to aggressively move into several African markets and became the dominant service provider utilizing a new callback technology (UANI Trigger) with the expanded use of caller ID across world networks.
2003
UWT became a major callback service provider in the Middle East with a strong reputation in service quality.
1998
UWT quickly expanded its presence into Africa and the Middle East providing low-cost communication service to businesses and individuals.
1996
United World Telecom (UWT), the parent company of Global Call Forwarding (GCF), was founded in Florida. UWT initially operated as a callback service provider serving businesses and individuals around the world.
So, why choose Global Call Forwarding?
Easy access to global phone numbers — Choose from our large inventory.
Fast provisioning and set-up — Purchase and activate your numbers quickly with minimum downtime.
Access to advanced call management features — Take advantage of our included and premium features to build a custom phone system.
Modern and scalable control panel — Easy access to features and settings for your account.
No installation or cancellation fees — Transparent and straightforward pricing.
No long-term contracts — Pay month-to-month and cancel anytime.
24/7 service and support — Responsive customer support through different channels (email, phone, chat, online tickets).
Secure and high-quality service — Security and reliability with 99.999% uptime.
Some of Our Long Term Clients
It's Easy to Sign Up!
Get the perfect toll free phone number in under 3 minutes.