Global Call Forwarding Network
Global Telephony Provider You Can Trust
Global coverage with reliable voice call quality
Get enterprise-grade cloud phone numbers and cloud communication solutions from more than 160 countries around the world. Our service is backed by high call quality and network reliability, letting businesses connect with customers wherever they are located.
Connect to Global Call Forwarding's Reliable Voice Network
Global Call Forwarding offers virtual phone numbers with high call quality from the most major and hard-to-reach countries around the world. This means you can start making business calls to global customers without worrying about geographical boundaries or the complications of international calling.
24/7
Responsive Customer Support
Fast provisioning and setup
No downtime for your business
Diverse Network of Global Carriers
We have active numbers in 135 countries, and we offer voice solutions in over 152 countries worldwide. We work with dozens of telecom carriers and local partners to provide phone numbers to our customers. While some of these relationships are long-established (over 25 years), we carefully add new vendors if they comply with our strict reliability and quality requirements.
Reliable Quality and Security
We know reliable call quality is essential for your business to do what it does best: make your customers happy. For this reason, we focus on quality over least cost routing (LCR). We believe that LCR as a communications solution is outdated and can often prove more expensive while providing substandard quality. Instead, we utilize highest quality termination to give you better quality and value over a longer period of time.
We also have multiple POPs across the Americas and APAC and an in-house-built secure voice communication app working on all platforms. This way, you can stay connected from any part of the world securely.
All of this paired with our reliable carrier network, losing business due to downtime and distance will be the last thing to worry about.
G711
Codec supported G711 (μ-law, A-law)
Get Help Right When You Need it
Global Call Forwarding has a 24/7/365 support team constantly monitoring our network and taking proactive steps to ensure the best possible service quality. You will also have a dedicated account manager to work closely with your business and help you build a robust business phone system.
Home

»
Global Call Forwarding Network
Get a free consultation with a business phone system specialist.
Reach out and a Global Call Forwarding expert will get back with you shortly.
Contact Us
The Most Trusted Provider of Business Phone Numbers
Experience unmatched expertise and support from leaders in the industry.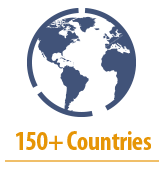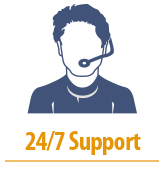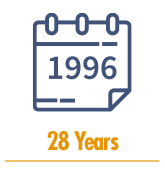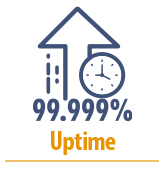 Phone numbers available across the globe.
Reach us via phone, chat, website, and email.
We've been in business since 1996.
Multiple layers of redundancy = Higher reliability.