CAREERS
Global Call Forwarding
Join our global team
We make it easy for businesses to connect and communicate with their local and international customers. By joining Global Call Forwarding, you become a part of a telecom company with promising growth potential and opportunities!
About Global Call Forwarding
Global Call Forwarding (parent company, United World Telecom) is a cloud phone service provider offering international phone numbers, international call forwarding, and advanced call management features. Our voice service is designed to help your business connect with local and global customers efficiently and cost-effectively.
We are a diverse team of 30+ employees with dedicated staff and offices spread across the US and Thailand.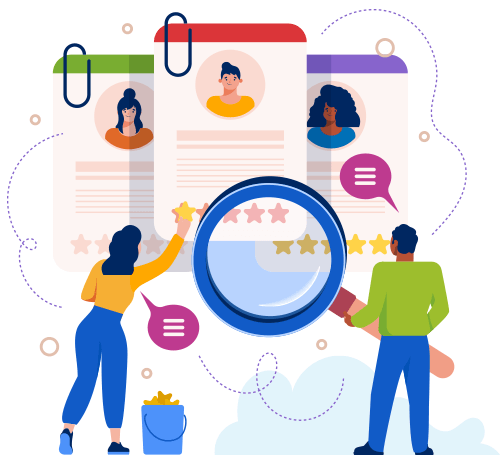 I started Global Call Forwarding to help companies reliably make and receive high-quality international phone calls in a budget-friendly way. We have a growing and diverse team, with many employees who have been with us for more than 10 years. Customer service and employee experience have been a major focus throughout our 25+ years in business.
- Thierry Genoyer, CEO
Learn more about how and why Thierry Genoyer, our CEO, started United World Telecom in this interview.
Open Positions at Global Call Forwarding
Can't find a role that fits your experience? Send us your resume at -careers@globalcallforwarding.com and we'll
reach out to you when a fitting position opens up.
Benefits
We want to take care of our employees. And we do this by providing an extensive benefits package:
Health insurance
401(k)
401(k) matching
Paid sick and vacation time off
Work-life balance encouraged
Learning and growth support with annual performance reviews
Free coffee & tea
Why Work With Us?
Read what our employees have to say about working at United World Telecom
What We're Made of
2
locations:
Delray (HQ) and Bangkok
122
Countries where GCF is used
It's Easy to Sign Up!
Get the perfect toll free phone number in under 3 minutes.