Virtual Phone Numbers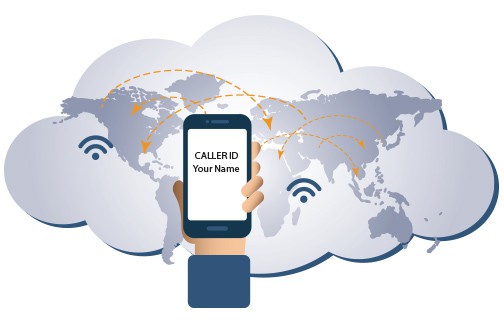 Global Call Forwarding provides a wide array of virtual phone numbers, including local virtual numbers, international virtual numbers, and universal virtual phone numbers in more than 140+ countries throughout the world. Virtual phone numbers, which are also known as DID numbers, UIFN numbers, or ITFS numbers, are available with a range of additional features and service options, including rollover minutes, SMS, and outbound calling. Here is a further look at some of the different virtual phone numbers that are available.
International Toll Free Numbers
Toll free numbers are telephone numbers that do not incur any charges for the caller. There are a few different types of international toll free numbers available, depending on the country. The mobile-accessibility of toll free numbers is not the same across all countries, so keep that in mind prior to purchase. For example, in the United States and Canada, virtual toll free numbers are accessible on mobile networks, but in many other places they aren't.
Another aspect to consider is that in some countries, mobile accessible toll free numbers are able to be dialed through mobile networks and using landlines, but this isn't the case everywhere. In some locations and countries, calls which are made to toll free numbers on mobile networks may not be free, and the specific regulations can vary from place to place.
Geographic / Local Numbers
Geographic numbers and local numbers are associated with specific locations within selected countries. For instance, in the US, geographic numbers can be purchased with specific "area codes" for different cities and/or regions. In many countries, geographic and local numbers are SMS capable (though this is optional).
Universal International Freephone Number (UIFN)
Universal International Freephone Numbers, which are also known as UIFN, are universal toll free numbers. These numbers offer excellent value because they can be dialed from a number of different countries. How this works is through dialing the specified access code that enables international service, followed by the rest of the toll free number. UIFN has a setup charge that is part of the registration process.
Mobile
Mobile numbers offer immense freedom and versatility. They can be dialed using just about communication line: mobile phones, landlines, tablets, computers, and even pay phones. They can also be dialed from other countries. However, as versatile as mobile numbers are, they are not able to receive fax transmissions. In many cases, mobile numbers are able to have SMS optional capabilities, though this depends on the specific country.
National
National numbers are designed to work within a selected country. They usually have SMS capabilities as an option. National numbers can be easily dialed using mobile phones, landlines, and payphones. They are not, however, able to be called from all countries, so keep that in mind.