Virtual phone numbers are telephone numbers that are not directly associated with a telephone line. They are also commonly referred to as DID numbers (direct inward dialing) and access numbers. The main advantage of virtual phone numbers is that they can be programmed to forward incoming calls internationally to landlines, mobile phones and VoIP.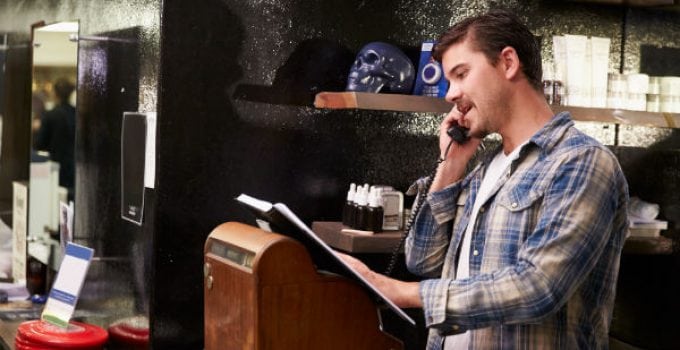 Virtual phone numbers don't require any additional hardware, since they can be used with your current phone or computer. The only investment required to grow your business using virtual phone numbers is the small monthly service charge.
Global Call Forwarding has developed strong and lasting relationships with tier 1 networks across the globe to provide the most reliable call forwarding service. We provide top-quality solutions and the best customer support in the industry.
Virtual Phone Numbers for Business
Business Benefits
The greatest benefit of virtual phone numbers is that they enable businesses to establish their virtual presence in over 150 countries. A company looking to establish a virtual presence abroad can simply get a virtual phone number in a target market and forward calls back to their business. Incoming calls can be forwarded anywhere in the world, so it does not matter where the business is physically located.
Growing your business presence with a virtual presence can be a better investment than opening a physical, brick-and-mortar location. Consider the following virtual phone number benefits:
Guaranteed to increase the number of incoming calls to your business
Establish your brand in more than 150 countries
No contracts, free to cancel at any time
Get virtual phone numbers for as low as $7.95 per month
Companies of any size will benefit from this service. Small and medium enterprises can test new markets in foreign countries without making large investments. Even larger corporations benefit from the service.
It's now easier than ever to engage in international business and trade, and virtual phone numbers will make your business accessible anywhere in the world.
Business Uses
Businesses can use virtual phone numbers as a marketing tool. Most commonly, businesses will advertise a phone number on their website so that prospective customers can call to make inquiries. In addition, you might see these numbers featured on billboards, print advertisements, infomercials, etc. The simple fact is that your business is likely to receive more calls if you advertise a phone number.
There are several more business uses. Virtual phone numbers can be used to:
Make your business more authentic and professional
A dedicated phone number for your business makes the enterprise appear more professional. Free features like IVR and auto-attendant can help give any business the appearance of a multimillion dollar corporation.
Expand your reach
You can expand the reach of your business by advertising in countries where you might not have a physical presence. Customers will only see a familiar phone number, and they have no idea their calls are being forwarded across the world.
For example, a business operating out of India might get virtual phone numbers in London and New York to market their products and services to customers in the UK and USA. Customers will be able to call the business without paying expensive international calling costs, and without dialing a number that is unfamiliar to them.
Outsource call center operations
It's no secret that many top US-based companies outsource their call center operations to foreign countries. Virtual phone numbers make this possible by enabling users to receive calls in one country and forward them to another country with more affordable call center agents.
For personal use: Virtual phone numbers prove extremely useful for expats, travelers and migrants because their family members, associates and friends can contact them from overseas at the cost of a local call. This eliminates the huge expenses usually associated with conventional international calling.
Virtual Phone Numbers Come with Advanced Features
In addition to routing calls anywhere in the world, all virtual phone numbers from Global Call Forwarding come free with a virtual PBX system and advanced features. These features enable users to work seamlessly from anywhere and scale their business.
Our most popular features include IVR (voice response system), advanced call forwarding and auto-attendant. First, IVR enables any business to have a professional voice response system ("press 1 for sales, 2 for customer support, etc."). Second, advanced call forwarding allows you to route calls to different phone depending on the date or time of day. Finally, auto-attendant can help reduce business expenses.
Further, you can configure multiple destination phones to ring at the same time, or sequentially. You can also forward voicemail and faxes from virtual phone numbers to your email inbox. These numbers enable users to work from anywhere, cut costs and scale their business.
Forward Calls from a Virtual Phone Number in 3 Easy steps
Getting a virtual phone number to forward calls internationally is a simple process that can be done in 3 steps. Once the service is activated, your virtual phone number will automatically route calls to your desired destinations. Here are the steps:
Choose your virtual phone numbers
Choose numbers from our inventory containing thousands of numbers in more than 150 countries. We offer local and toll free virtual numbers, depending on the needs of your business. It's simple to do, on this page just fill out the form or go to our rates page.
Set your destination/ring-to number
Set the destination, or ring-to number that will receive calls. The destination can be a landline, business phone system, mobile phone, VoIP, etc. anywhere in the world.
Configure advanced features (optional)
Configure account settings and service features from our online control panel. Set up features like time-of-day routing, IVR, and many more.
Receive incoming calls anywhere in the world
After choosing your numbers and setting a destination, you can start receiving calls anywhere in the world.