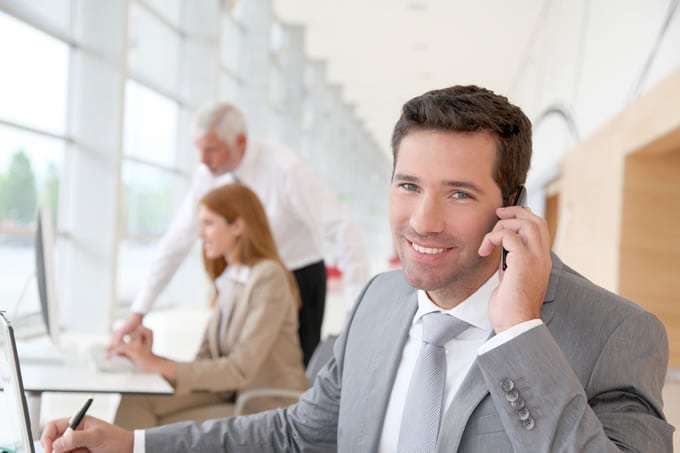 The Internet has come as a savior for businesses looking to grow their customer base and increase revenue fast. However, it is not just about having a professional looking website and sleek social media profiles for your company―you can utilize web technologies in other ways to take your venture ahead of rivals!
Despite the popularity by means like live chat and email, a lot of customers still prefer to do business over the phone.
With the deployment of international call forwarding it is easy to make calls to offshore remote countries and receive calls from those places. You need not make your wallet bleed for that. If you want to expand a virtual business presence in New Zealand, virtual phone numbers are bliss. New Zealand virtual phone numbers make life easier for both business owners and individuals.
Reasons to Get a New Zealand Virtual Phone Number
You may think of using your business phone number for personal or business communication needs in New Zealand. But the availability of virtual numbers makes an international phone number look rather obsolete. Using a local number always makes a terrific impression to the locals, New Zealand or anywhere else. What is wrong with trying to respect local customs or local businesses? There is nothing wrong with trying to fit in.
Using New Zealand virtual phone numbers is definitely a better option.
Economy of New Zealand – Business Prospects
It is a common perception, even among entrepreneurs, to think of New Zealand as a land far away from the Western world and thus not suitable for expanding business operations. While the geographical remoteness of NZ cannot be denied, that is not really a handicap for business expansion. Financial experts have predicted that the NZ economy will grow at a rate of 3.5 percent this year.
On top of this, with modern airplanes, flying there is not that difficult. Airplane food is fantastic, that is right, it is scrumptious! You can watch movies in planes, sleep, and use the Internet, read fantastic magazines like Forbes, read a Lee Child, Hemingway, or Taylor Caldwell book if you like, and so on. Also, in another decade or so, planes will even be more advanced so you can even arrive in New Zealand quicker.
Several industries are expected to witness growth in NZ, including the likes of tourism, construction, and healthcare. Even the housing sector is expected to do well given the strong population growth. So, it is time you may think of taking your business to New Zealand, and for this using New Zealand, virtual phone numbers would be really helpful.
Buy New Zealand Virtual Numbers
Regardless of whether your company sells mobile phone accessories or deals with web development technologies, you will benefit by using New Zealand virtual phone numbers. In fact, using such a number can benefit both business owners and individuals.
You may actually have a number of relatives or close buddies who live in areas of New Zealand. Rather than using ISD calls to keep in touch with them, it makes sense to use a virtual number. It makes things easier for both parties eventually.
Using New Zealand virtual phone numbers is ideal from a business perspective too. These numbers can be connected to a mobile or landline number in your location. However, the customers dialing the virtual number will not realize this. They will feel it to be like regular local phone numbers. So, having a NZ virtual number gives your business credibility. It helps attract more customers in less time.
Overall, it helps build a positive image of your brand among target customers. Another undeniable advantage of these numbers is the customers find it easy to memorize these numbers. The callers will not have to incur steep ISD charges either – they will pay local call rates for using New Zealand virtual phone numbers. It does not get any better…does it!
How New Zealand Virtual Numbers Work
The NZ virtual numbers function through modern Internet technologies like VoIP, and virtual PBX systems are also utilized. The virtual phone numbers do not have links with telephone lines directly. Instead, the cloud-based automatic call forwarding solution is what make these numbers work like regular phone numbers – from a user perspective. These numbers can be set to be forwarded to mobile, landline, and office numbers without hassles.
Neither the person making the call not the one receiving it will have to deal with any glitches or delay. You can also press the button for call customization when using New Zealand virtual phone numbers, as it is. For example, recording the customer call is possible when you use these numbers. You may also make provisions for greeting callers from NZ with customized pre-recorded messages until someone at your office receives the call.
Choosing the Best Virtual Number Service Provider in New Zealand
While using New Zealand phone numbers can be advantageous for your start-up, you have to pick the best virtual number service, producer. There are many such operators in the market nowadays. Global Call Forwarding has been operating in this industry for a long time, and you cannot go wrong by choosing one of its packages.
Apart from offering customers outstanding and latest VoIP-based phone call forwarding technology, the company also offers excellent customer support. So you need not worry about any quality issues when you select its service.