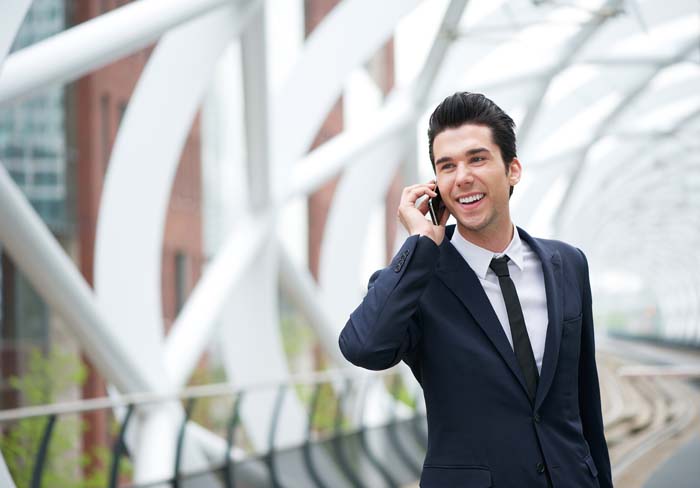 If you want to expand your business in New Zealand, having a toll free business number can be a great addition to your strategy that can have a positive impact on just about every industry. Because of this immense variety in the business markets of New Zealand, having a toll free number can enhance just about any business's offerings in New Zealand. With the increase in competition among these industries, it's important to understand the benefits of toll free numbers and how they can transform your business. Read on to learn more!
What Are New Zealand Toll Free Numbers
Toll free virtual phone numbers for New Zealand work nationally throughout New Zealand. They allow people located there to call free of cost. These numbers look and work like all other toll free New Zealand phone numbers, however, the owner of the number can be located almost anywhere and still maintain communication with contacts and customers in New Zealand.
How do New Zealand Toll Free Numbers Work
Toll free New Zealand phone numbers are virtual numbers. This means they are cloud-based and are digitally routed over the internet, instead of using traditional phone lines. For callers, calling a toll free New Zealand virtual number is no different than calling any other toll free number. They will not know of your actual location or that your number is "virtual." New Zealand toll free numbers will allow your business to expand and communicate more effectively with potential clientele and prospects in New Zealand.
Benefits of Toll Free New Zealand Phone Numbers for Your Business
New Zealand's unique position geographically makes it more dependent on certain industries than other centrally located countries. One of its main dependencies is logistics – namely, international trade. The New Zealand economy is closely aligned with its neighbor Australia on which it depends on for a majority of that trade.
Toll free numbers in New Zealand are accepted as standard methods of contact. For any commercial operation interested in competing in this exciting and lucrative market, having New Zealand toll free numbers is very much a mandatory staple of business.
From the customer standpoint, it's clear that when given a choice between having to pay for a phone call or dialing directly via toll free numbers, New Zealand customers are going to prefer the latter.
Besides the fact that they are unrestricted, toll free numbers in New Zealand have a familiar pattern that makes them easier to remember. At first glance your prospective clients will see that the call is free, immediately recognizing the associated benefits.
Offering a toll free number as part of your service also affects the general image of your business. Companies that provide toll free numbers in New Zealand as their main form of contact are perceived as being more reliable and locally engaged. It shows you are aligned with local customs and have a local presence.
In addition to satisfying clients, toll free numbers in New Zealand are customary for the B2B sectors. With the majority of corporations offering this gesture, it is a good practice for your company to do the same.
How to Get New Zealand Toll Free Numbers
To purchase a toll free New Zealand phone number, head to our homepage, www.GlobalCallForwarding.com. From there, you can follow these steps:
Step 1: In the drop-down menus located front and center on the page, enter "New Zealand" for the country you want to purchase your number for. Then, select "toll free" as the number type.
Step 2: Enter the phone number you would like calls forwarded to (also known as the "destination number"). This should be the number most convenient for you.
Step 3: Click on the link for "View Rates & Try For Free." This will allow you to choose the plan that works best for you. Proceed to checkout. Your number will then be available to use upon activation.
More About New Zealand
The government of New Zealand emphasizes the many benefits of investing in the unique island nation. Regardless of which industry your business works in, it most likely can benefit from having New Zealand toll free numbers. They can open up new channels of business for many looking to expand their operations there.
New Zealand is known for its "Rock Star Economy." This is because during the Global Financial Crisis, it experienced sustained growth despite the losses occurring almost everywhere else. While the majority of the world was in a major downturn, the New Zealand Dollar became the "hottest" currency of that period.
Since the recession, certain industries in New Zealand have evolved with continued opportunities for growth, further proving that the stable economy is worthy of investment.
It was also noted that the one industry that plays a central role in the success of all other sectors is communications. Marketing, client acquisition, and customer service all require a clear communication channel between companies and their intended audiences.
Thanks to modern technology, establishing and expanding your operations in New Zealand is a straightforward process with few obstacles. The government is currently on a drive to encourage foreign investment so investors have a support system that allows them to pursue the many opportunities.
Business Opportunities in New Zealand
New Zealand has a market-based economy. The country has demonstrated strength in various key sectors providing an array of opportunities for a broad range of investors.
One example is how New Zealand has developed a respected reputation in the information technology industry. For the past five years, New Zealand developers have made a name for themselves by creating different software programs that power the many industries that are fueling the country's growth. Because of its focus on IT, New Zealand's infrastructure rivals that of most developed nations.
Because of this, opening new channels for streamlining logistics is of great importance to businesses in New Zealand. Logistics is a key example of an industry that relies greatly on communications. Successful logistics companies maintain that open channel by offering New Zealand toll free numbers as their main form of contact.
Other industries that are considered prime for investments and will benefit from toll free numbers in New Zealand are financial services, health technology, the tourism sector, as well as the hospitality industry.
Get a Toll Free Virtual Number for New Zealand Today
Toll free New Zealand phone numbers are excellent to communicate with potential clients, customers, and associates located within New Zealand. If your business is considering expanding into New Zealand, doing so using a virtual toll free number may be the easiest way to begin. Purchase one from Global Call Forwarding today!