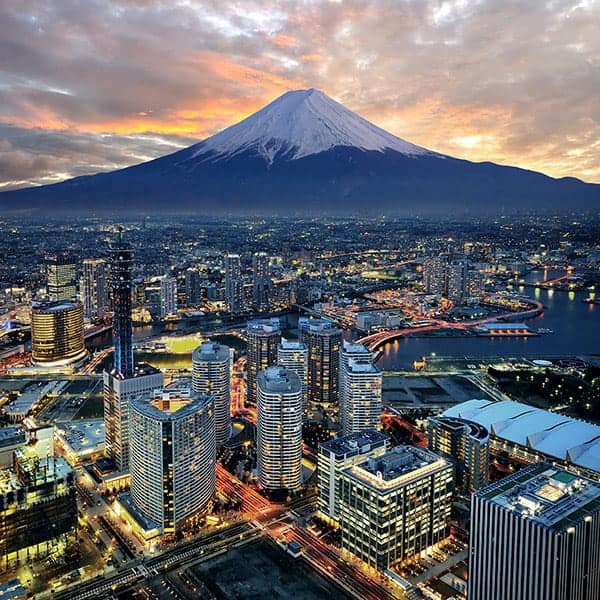 Virtual numbers are basically phone numbers that operate from a cloud base and are not like ordinary telephone connections. They resemble the local numbers of any country, with the digits being similar to the nation's ordinary phone numbers. Thus Japan virtual phone number imparts a local flavor to your business and helps form a deep-rooted base among its customers.
This means that even if you are a foreign entity and not based out of Japan, you need not let your customers know about the same. When they call your company for customer care service or on-call support, they will be under the impression that they are speaking to a local company, even if you are seated thousands of miles away in a virtual call center in some other country.
Another advantage associated with international call forwarding is that your customers will be charged as per the rate of local calls while calling the Japan virtual phone number. Thus, they will be more likely to call your business, as international calls cost a lot more than local ones. These numbers are not connected to any telephone line.
What are Japan Virtual Phone Numbers and How To Get One?
Cloud systems operate these connections, and the calls can be accessed from any part of the world. In the digitized system, a virtual business outsources its work to employees from different countries. Apart from this, you may also have offices in more than one country. If you want to get connected to your customers in Japan from the headquarters in another country, you can simply use Japan virtual phone number and maintain a concrete rapport with customers and other people so they become a customer.
Japan is among the global leaders in terms of infrastructure, technology, and defensive systems and products. It had an estimated GDP of $4.932 trillion in 2016 and is one of the most advanced economies worldwide. Any business or enterprise trying to enter the country needs a Japan virtual phone number to get across to the people.
Their standards are very high and they do not have time to waste but Japan has major issues like everyone else. Their 1990s was called the 'lost decade' for them since their high taxes and socialized health care system undermined their growth rate and caused businesses to lay off people for the first time perhaps ever.
Moreover, any change in the domestic demography and global pressure paves the way for its economic evolution. International companies now have a golden opportunity to ride the growth and become constructive contributors. If you want your business to find resonance and success in any country, you will do well first to create a basic ambiance.
To that end, the first thing to do is to connect with the people in a manner in which they would like to be connected. Global Call Forwarding facilitates all international companies using the Japan virtual phone number service, which enables entrepreneurs to get connected to the local market base of the country from any part of the world.
Overview of the Japanese Economy
Japan has witnessed a swift growth in its economy, thanks to the cooperation between the government and the industry.
Due to natural calamities plaguing the country on a regular basis, there have been variations in its growth rate since the 1960's. However, Japan has managed to display a consistency in its GDP. After Prime Minister Shinzo Abe introduced the agenda of 'Three Arrows' economic revitalization in 2013, the Japanese economy has grown.
Japan's key industries include vehicles, electronics, machine tools, steel, processed foods, chemicals, and textiles. Japan is the fourth-largest economy in the world, and conglomerates operating in the country are well equipped to reap the benefits of a high-tech and industrialized country.
Another thing economists think about when focusing on Japan is its aging population. An aging population weighs down economic productivity.
Building Trust among Japanese People
Any foreign business venture in Japan needs this local flavor regarding communication. As connections are established via virtual call centers throughout the globe, the calls from customers are always received by the executives, regardless of where they are located.
Thus, your clients will get the desired customer care support from any part of the world when you incorporate the Japan virtual phone number. In reality, these calls are forwarded to different international locations of the world, but this information does not surface before the customers. In the end, you can avail an economic service while stringing your customer base through an unfailing system of virtual phone numbers.
Features of Japanese Virtual Phone Numbers
Global Call Forwarding is replete with a range of features when you buy a virtual phone number. These include:
Call forwarding: You create a professional image in the minds of Japan-based customers by forwarding the phone call to the desired department. Even if the offices of your company are scattered in different parts of the world, the customer will be under the notion that you are located in a unified office in a local area.
Auto-attendant feature: In international business, you cannot afford to miss out on a call. You either lose in terms of reputation for not attending the call from the customer or sustain a monetary loss. None of that happens when you utilize the auto-attendant feature of a Japanese virtual phone number.
Click to call: If you want to connect to your customer from a different cell phone, this feature will display the virtual number before the customer. It comes in handy when you call back the customer after missing out on a call.
Using all these avenues, you will be able to grow your business by leaps and bounds. Japan has come a long way since its Last Samurai days! Hopefully it makes the right decisions for its people. These decisions are not in your control but expanding your business using a virtual phone number is not!