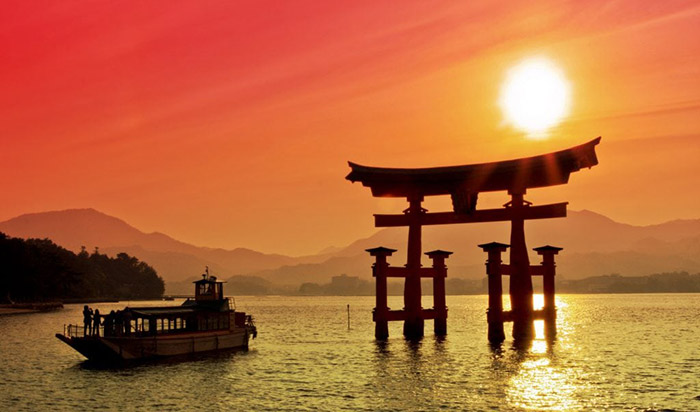 If you want to expand your business to Japan without having to set up an office there, the most efficient and affordable way to do this is by using Japan toll free numbers. With Global Call Forwarding, you can subscribe to our service for toll free numbers for Japan.
What are Japan Toll Free Phone Numbers?
Japan is an international hub of commerce and business, and a toll free Japan virtual number is a great way to take advantage of the business opportunities available there.
How do Japanese Virtual Toll Free Phone Numbers Work?
Virtual toll free numbers work like any other toll free number for callers in Japan who use them to reach a company. However, these numbers differ from traditional toll free numbers because they are routed over the internet, rather than using phone lines. Japan toll free numbers offer many optimal benefits to businesses. If you are considering expanding into new locations, a toll free Japan phone number can help you accomplish this easily and effectively.
Japan Toll Free Phone Numbers for Your Business
You can use Japan toll free numbers to communicate with your potential clients and customers, as well as associates in Japan. This is exceptionally convenient because your customers and colleagues will be able to call you without paying expensive long-distance charges or dealing with cumbersome international dialing codes. Not only do toll free Japan virtual numbers give your customers greater confidence in your company, but they also have other benefits, such as:
Boosting your brand: Japan toll free numbers increase the power of your professional image by allowing you to extend your company's presence overseas.
Separating business and personal communications: You no longer need to give out your personal number when you make a business contact. You will know straight away if you are receiving a business call.
Adding useful features: As well as local numbers, Japan toll free numbers with Global Call Forwarding give you access to a whole suite of additional features such as failover forwarding, call recording, fax to email, time of day routing, SMS forwarding, sequential forwarding, and simultaneous ringing. This is so much more than you get from a cell phone alone.
No hidden expenses: Because you don't have to buy any dedicated hardware or complicated software, there are no additional costs for your toll free Japan virtual numbers other than your subscription fee.
Providing useful marketing data: You can use a different toll free number for each of your advertising spaces, such as radio, TV, newspaper, and your website. This way, you can easily see which of your marketing strategies are working well and which ones need to be tweaked.
Easy management: You can manage your virtual number and the destination numbers in a user-friendly online interface. It allows you to sign up for more numbers as you need them.
Run multiple businesses: If you are a small business owner with multiple companies, you can easily use a series of different numbers for each business, making it easy to keep up with all your different customers.
How to Get Japan Virtual Toll Free Numbers For Your Business
You can purchase a virtual toll free Japan phone number by heading to www.GlobalCallForwarding. From there, follow the simple prompts for purchasing, choose a plan that works best for your needs, and proceed to checkout. Your number will then be available for use upon activation. You will be able to customize all of your settings using the online control panel, as needed.
The Economy of Japan
Japan's economy is a powerhouse in eastern Asia and it is consistently one of the highest in the world. Japan has a booming automobile sector. It is considered the world's third-largest automobile manufacturing nation, as many Japanese carmakers are known and revered throughout the world. Furthermore, Japan has a thriving presence in the electronics goods industry.
Working With Japanese Customers
Before you begin communication with Japanese clients and customers, it's important to be aware of the cultural differences and familiarize yourself with Japanese telephone etiquette. After all, you don't want to lose customers because they don't like your phone manner. Although many of your callers will be speaking English, it makes things easier if you can at least answer the phone in Japanese. "Moshi moshi," meaning hello, is the usual way to answer a phone call.
It is important to remain courteous to your Japanese callers at all times. When you are making a call, avoid calling during early morning hours, during lunch hour, or around the time when you know your client or customer may be busy. Between 5-7 pm is a reasonable time, if the call is not urgent. If the person you are speaking with is a customer, always let them disconnect the call before you put the phone down.
When you are answering a call from a Japanese client or customer, try to answer the phone as quickly as possible once it starts ringing. Ideally, this should be within three rings. If you need to pass the call on to a business associate or employee, always put the caller on hold, so they cannot hear your conversation. When the caller is on hold, don't make him or her wait too long. If you cannot handle their concern at that moment, take a message and ask them to call back later or ask your associate to return the call when he or she can.
Why Choose Global Call Forwarding?
Global Call Forwarding is a top service provider of call forwarding and other telecom-related services. We have been providing toll free U.S. and global virtual numbers since 2007. We have helped all varieties of businesses, ranging from small businesses to multinational companies establish communications by providing unique local and toll free numbers within specific countries. We have access to the world's largest inventory of virtual phone numbers, which allows us to offer the best prices and the most options. Unlike other call forwarding companies, we also have a reserve of numbers for quick activation.
Because we understand how competitive today's global marketplace is, and how vital it is to maintain excellent communications with customers, we are dedicated to providing local points of contact and 24/7 technical support. Our expert team is always on hand to answer your questions and help resolve your concerns. We are here to help your company expand to new global marketplaces.
Get Your Japanese Toll Free Number Today
Contact our team at Global Call Forwarding today to find out more about Japan toll free numbers. We can set you up with instant access and a free trial, so you can experience how virtual phone numbers can help you grow your business.