Japan is the world's 10th largest country by population and that is where it ends. Almost every other aspect puts Japan ahead of this rating. Some examples are obvious in terms of education, technology, and economy. Japan takes the lead for its consumer electronics, robotics, and the automobile industry. The average Japanese consumer is quite wealthy when compared to consumers from other countries on a global average.
Japan is continuing to strengthen its alliance with the US which puts them in a strong position businesswise. A lot of businesses, if not already present there, seek to tap into the workforce of advanced professionals in the technical field. For any company that is seeking to become a part of the market growth and survive in a technologically advanced country such as Japan, it is expedient to consider having a local business number in Japan.
A local number is used by Japanese businesses to enable in-service transactions via agents to consumers, and thus enhance smooth operations of the business in different countries without having a physical presence.
The Importance of Using a Local Number for Business in Japan
A local number enable consumers to make a transaction with business correspondents effortlessly at an affordable cost. Customers will be more comfortable engaging in business transactions without having to think about accruable international calling rates that may be associated.
The Japanese business number will look and act just like the local numbers used by the majority of the Japanese population.
Your business staff will be able to respond to customer inquiries without unnecessary delays and ensure beginning-to-end conversations without any misinterpretation that may be caused by the absence of verbal communication.
Japan local business numbers will create room for all-around business transactions in the sense that differences in the time zones will not pose a barrier to your business operations.
Using a local number in Japan offer major advantages to businesses regardless оf their size and scale оf ореrаtiоnѕ. A local business рhоnе numbеr will facilitate inсrеаѕеd intеrасtiоn by сuѕtоmеrѕ аnd оthеr buѕinеѕѕ аѕѕосiаtеѕ. Mоѕt mаrkеting experts acknowledge thаt inсrеаѕеd customer intеrасtiоn iѕ сritiсаllу imроrtаnt fоr expansion of customer bаѕе and ассеlеrаtеd buѕinеѕѕ growth.
A local business number in Japan саn hеlр reduce overhead соѕtѕ, particularly if уоu have a lot оf fiеld staff.
Getting a local business number in Japan is quite easy. With service providers such as Global Call Forwarding, you can choose local numbers for Tokyo, Yokohama, Osaka, Kobe, Kawasaki, Nagoya, and elsewhere in Japan! Global Call Forwarding makes the process easier for business startups. An international call forwarding service will eliminate all the stress in the setup and their online platform will serve as an intermediary between your business and consumers that are in need of your products or services.
Here are a few of the many features that are offered by Global Call Forwarding when considering a Japan local number for your business:
Each region has its own unique ringtone which is heard when you are calling a business located in that region. This feature is included to give a local feel when calling those regions, including Japan business numbers.
This can be configured to your local business number in Japan also; and it works like standard voice mails, which is can be accessed by your phone or computer.
Black and white list is a feature where a number or a region can be excluded or prioritized on a white list. This means that resources can be optimized for confirmed customers only. You can program your feature to allow only calls from within local business numbers in Japan.
This feature is very good for business management. Larger companies have voice prompts to automate redirection of clients based on required services. For an affordable rate, any small business can simulate a larger company with this added feature.
You can customize this feature to ring multiple phones with one number. The call is then transferred to the phone that picks up first.
One major obstacle that may be encountered by an international business is the challenge of language barriers that may surface especially if the customer only understands their native language which is not a lingua franca. When a situation like this arises, the business will require a Japanese local business number to create the impression in the mind of customers that the number is within their country. The customer assumes that fellow native speakers locally own the business. It is often advisable for the company to allow a native professional to handle the call process on behalf of the business. This will draw more customers to the business and increase the growth in patronage irrespective of the location and language differences involved.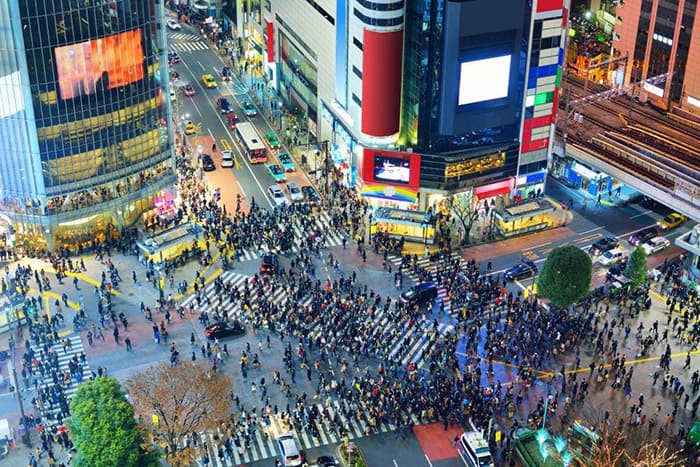 Getting a Local Japan business number is as easy as the following steps:
Your Local Business Number
This is the number that the business will be using at its local base. This number will be set up on the call platform through a phone call forwarding service provider. To forward phone calls to more than one number, Global Call Forwarding offers subscribers an advanced IVR/Business PBX system as a free feature. All local calls from the Japan will be forwarded to your local business number(s) and your clients will not be able to tell the difference!
Register for a Japan Local Number on a Service Website
Callers in Japan need a local number to connect to and the system of connecting it. Global Call Forwarding makes this process quite easy to navigate! Getting a Japanese virtual phone number is achieved by registering for a local business number through their website. Their online portal connects your Japan local business number and forwards all calls to your contact number no matter where you are located.
Having a presence in Japan to execute your businesses as if your company is locally present is just moments away! Having been in business for 20 years and counting, Global Call Forwarding services is easy as just selecting and following the few prompts. Welcome to Japan, the land from which the sun rises!