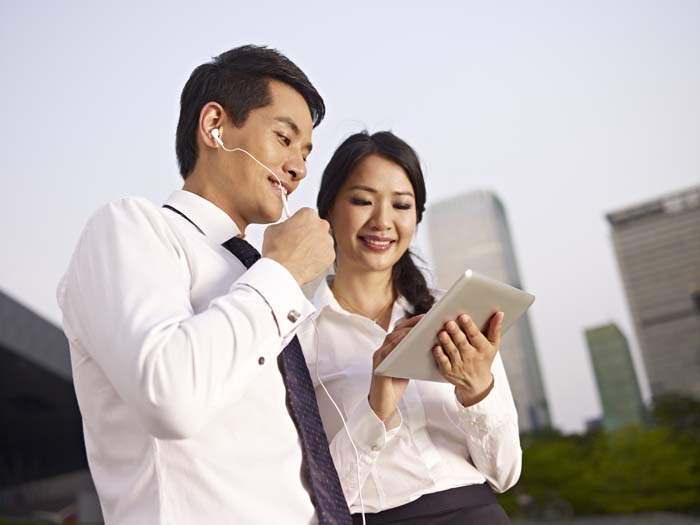 Japan is an island nation – with more than one thousand islands – that encompasses diverse geographical regions and climates including the snow-capped mountains of the northern island of Hokkaido to southern Kyushu's verdant rice paddies, and the bustling cities of Kyoto and Tokyo. Enhance your business with Japan virtual phone numbers.
Japan has the third largest of the world's economies and is the largest creditor nation. It has the world's largest electronic goods industry and is also the world's third-largest car manufacturing country. These days, manufacturing in Japan focuses on precision goods and high-tech including robotics, hybrid vehicles, and optical instruments. It is considered to be one of the world's most innovative countries. The main industrial areas in Japan are the Kansai and Kanto regions. The Japanese economy does face some challenges due to the declining population. In 2016 alone, the population fell by more than 300,000 people.
Doing Business in Japan
An increasing number of business owners around the world are joining with Japanese companies to create new technologies, develop goods and services and to initiate research projects. Because the nation is a world leader in industry, doing business in Japan is an excellent opportunity for international companies to develop and expand. There are a number of key benefits of setting up a business in Japan. Not only does the country have a captive market of more than 127 million citizens, but it also offers investors a stable market which is globally competitive in the areas of healthcare, automobiles, IT, and environment. Doing business in Japan also opens the door to expansion throughout the rest of Asia.
Gaining insight into Japanese culture is crucial for getting ahead in business. The Land of the Rising Sun has an intriguing and multi-dimensional culture. Paradoxically it is steeped in traditions which are thousands of years old, yet Japanese society is constantly and rapidly evolving. It is difficult to summarize Japanese culture because it is comprised of so many varied elements. However, the core of the country's culture remains constant. The Japanese relationship between culture and religion is inseparable, and this can be seen throughout many industries including agriculture, construction, forestry, and the performing arts. Though the Japanese people have a strong national pride, they are very welcoming to people from other countries.
Create a Presence in Japan
You don't have travel across the world to create a business presence in Japan; all you need is virtual Japan phone numbers. Global Call Forwarding offers Japan phone numbers as well as a range of other services at affordable prices. That means that you can expand your business to the Japanese market quickly and efficiently. You can have calls to your Japan phone numbers routed to your cell phone, office phone or call center. You can even have calls routed to multiple phones, so you'll never miss a single call.
Top 7 Benefits of Japan Phone Numbers
Whether you are a budding entrepreneur or you have a well-established business, virtual Japan phone numbers can mean the difference between a small local, company and a global consortium.
The advantages are numerous:
Mobile productivity: With Japan phone numbers from Global call forwarding you can expand your business overseas while you work from anywhere in the world. Your calls will be instantly routed to the phone line of your choice.
Call screening: There is no need for you to be inundated with calls. You can easily redirect calls without needing a lengthy conversation.
Developing a professional demeanor: If you're a start-up or a small business, business operations can be chaotic. With virtual Japan phone numbers, your customers don't have to know that you are working out of a non-traditional office space because you instantly have a professional image. Your company will have a local Japan phone number so clients will feel comfortable contacting you.
Expanding along with your business: When you start a new enterprise, you plan for future growth and success. Now there is no need to be limited by your telephone system or location. You can use virtual Japan phone numbers to help you expand your business overseas. It's that simple!
Excellent service for customers and employees: Your business revenue is dependent on two major factors; employee productivity and customer service. Virtual phone numbers from Global Call Forwarding can help you with both these aims while also providing first-class connectivity. Your employees have the flexibility to work anywhere anytime, while always having access to calls from clients and colleagues.
Maximizing cost savings: Why waste precious resources when you can save both time and money with a virtual phone system.
Overseas clients will greatly appreciate a local number, and you can benefit from a host of other services including call recording, forward fax, simultaneous ringing, failover forwarding, and local ringback tones. Contact Global Call Forwarding today to find out how we can help your business expand in Japan.