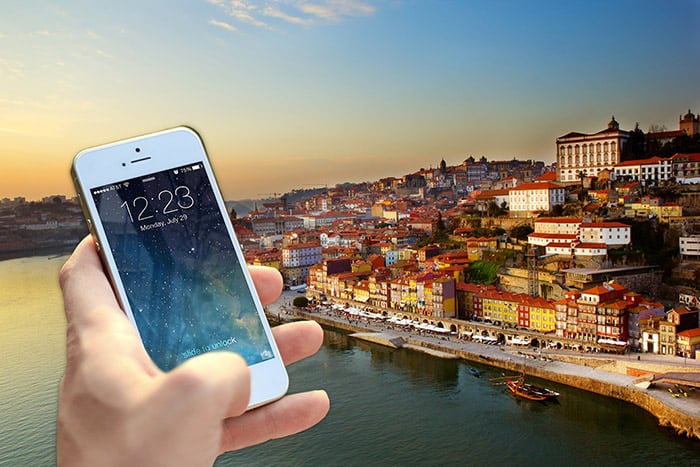 When expanding a business to a new market, most owners think they need to open field offices and have a physical presence. However, with virtual phone numbers, you can enter new markets virtually instead. Similarly, use a virtual Portugal phone number to take your business to Portugal.
Get a Virtual Phone Number in Portugal
You can now easily extend sales and customer service to Portugal with local Portuguese phone numbers. Create a strong business network, test the local market, and ease customer concerns. All without necessarily moving your business to Portugal. We offer the following types of Portuguese phone numbers:
Portugal Toll Free Numbers (800) (822) are free to call from anywhere within Portugal.
National Portugal Numbers (30) are also reachable from all over the country and have SMS capabilities.
Local or geographic Portugal Virtual Numbers are available from major cities in the country, such as:
How Much Does it Cost?
Our virtual Portugal number plans begin as low as $17.95 per month, plus an additional per-minute rate. Browse through our five different plans and additional premium features and services to create the ideal business communication system.
Telephone Numbers in Portugal
Telecom services in Portugal offer locals communication services and tools. Here's information about the telecom scene in Portugal:
Portugal telecom regulator — Autoridade Nacional de Comunicações
Telecom services offered in Portugal — fixed-line, cellular, and internet.
Major Portugal telecom operators — Portugal telecom and Anacom.
Portugal Phone Number Format
Portugal virtual phone numbers are typically 10-digits long. This includes the toll free or area code which is 2-3 digits and the subscriber number which is 6-7 digits. The Portugal dialing code is (+351). Therefore, the format is:
+351 (toll free/area code) xxx xxx.
National Portugal Phone Number Format
Geographic Portugal numbers include the code (30) and a 7-digit subscriber number:
+351 (30x) + xxx xxx.
Local Portugal Phone Number Format
Portugal geographic numbers have local area codes assigned to different parts of the country. We offer local Portugal numbers for major cities such as:
Geographic Portugal numbers include the area code and a 7-digit subscriber number:
+351 (area code)x + xxx xxx.
Get Portugal Virtual Phone Numbers
Enter the local Portugal market with Portugal virtual phone numbers. Build a local network and increase global sales for your business. Call us today to get a Portugal virtual phone number or sign up online!