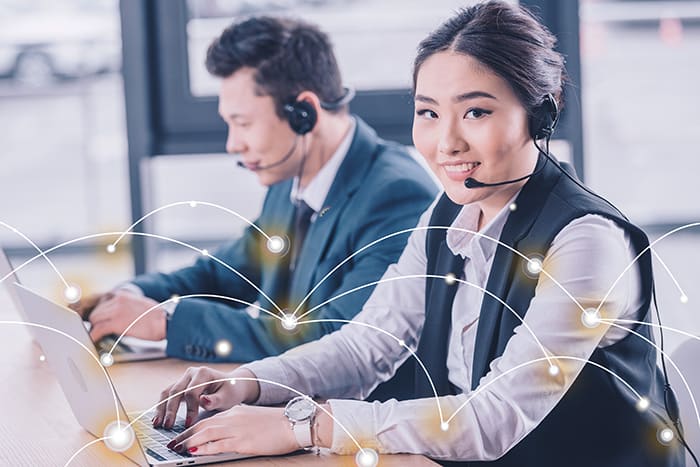 Foreign business ventures doing business in China require a new and improved understanding of the marketplace. The Chinese marketplace is strikingly different from anywhere else in the world. If a foreign company were to take their business to China, virtual phone numbers can help that business succeed.
Buy Virtual Phone Numbers in China for International Expansion
A phone call forwarding service is essential to establishing a virtual presence in a foreign marketplace. China virtual phone numbers offer businesses a risk-free way to 'test the waters' in China. Global Call Forwarding provides China virtual numbers to help small, medium and large enterprises establish a business presence in foreign countries.
Prior to getting a virtual number and setting up a call forwarding service, however, businesses should have a firm understanding of China's economy. Let's briefly examine China – one of the strongest economies in the world.
The Economy of China
China is one of the oldest empires on the globe. For centuries it dominated the earth and stood as beckon for economic strength, scientific and technological advancement, and population growth. During the 19th and 20th centuries, however, China's influence weakened. After the World Wars, communist dictators took control, leading to massive changes in economic and social institutions. As a result, the Chinese government became secure once again. By 2000, China quadrupled its economic output and the government had turned its attention to economic development more than ever before.
Today, China has gone from being a virtually isolated country to becoming one of the core elements in a global economy. In 2010, China officially became the world's largest exporter, thanks to a liberalization of prices and more control being given back to state enterprises. Foreign trade also benefited China, enabling it to export massive amounts of products to places like the United States and Europe. Despite loosening restrictions on some aspects of its economy, China has continued to place an emphasis on dictating the economic direction of its nation and businesses.
As a result of strict government regulations and even stricter trade deals, China became the world's largest economy in 2015, outpacing the US for the first time in recorded history. Regardless of the government's wealth, the Chinese people continue to have one of the lowest per capita incomes in the world. Challenges such as lowering government corruption and providing higher wages to the labor class are beginning to take their toll on China's economy.
Because China is such a large marketplace with so many potential customers, every ambitious firm should have at least a virtual presence. China phone numbers are the easiest and most cost-effective way to establish a business presence in China.
How Do China Virtual Phone Numbers Work?
China virtual phone numbers can maximize the opportunities offered by the economy of China. By providing a point of contact for customers and contacts in China, virtual phone numbers enable businesses flexibility in their calling options.
Virtual phone numbers are not associated with any specific landline number. They can be forwarded internationally to any destination the business has chosen. That destination can be a landline, mobile phone, VoIP, etc. This means that you can run your business from anywhere in the world and customers in China can call your virtual phone number without dialing confusing foreign dialing codes.
When somebody in China calls a virtual number, the phone call will be forwarded automatically to the destination the business has chosen. This makes your business much more accessible, and cost-conscious customers in China will be more likely to contact your business. It's beneficial for both businesses and the individuals contacting them.
Why China Businesses Get Virtual Phone Numbers
Businesses get China virtual phone numbers primarily for accessibility. Customers appreciate easy access to the business they are trying to reach. This good business practice will increase the number of calls to your business and grow your China-based revenue.
Additional reasons why businesses get China virtual phone numbers include affordability and streamlined communication. Once a business purchases a virtual phone number through Global Call Forwarding, they also have access to a host of complimentary benefits including voicemail set up, simultaneous ringing, and much more.
Making the most of any economic environment starts with communication. Global Call Forwarding helps businesses set up a presence in China with virtual phone numbers and countless complimentary service features to streamline communication right from the start.