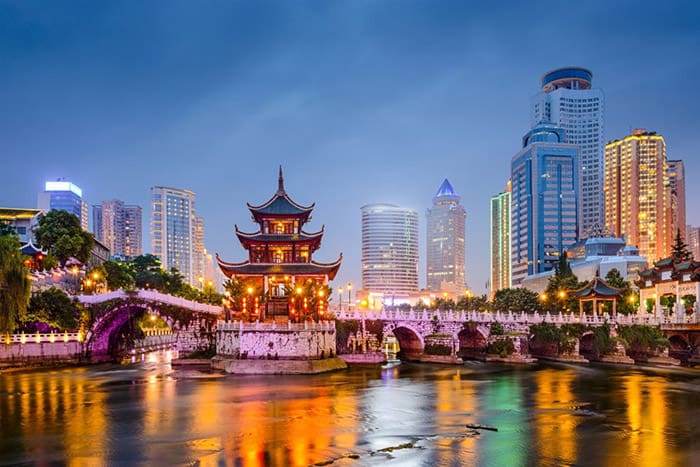 Emergence of China as an Economic Superpower
After a couple of centuries in the background of international affairs, China has emerged as one of the economic superpowers in the world today. As such, many businesses around the world are trying to establish forces in China to provide the products and services China needs to grow its economy both internally and externally.
Communications in China
As in the US, the EU, and most other developed countries, a natural development of the telephone system in China is the use of Chinese Toll Free Numbers to allow customers to contact businesses at no cost to them. Global Call Forwarding can help your business take advantage of the benefits of call forwarding in China.
China has two systems of Chinese Toll Free Numbers. The original system, the 10-800, officially known as the, "called party collects paid service," was indeed toll free to the calling party but had a number of disadvantages. There was a separate system for the North of China and the South of China. Therefore, a business would need to set up two Chinese Toll Free Numbers, one for South China and one for North China.
In addition, 10-800 numbers can't be called from cell phones. They can be accessed only from landlines that are enabled for international direct dial service. Since the bulk of phones in use in China are mobile, this system is not practical for the day-to-day operation of a business.
Because of the disadvantages of the 10-800 system, despite the fact that it truly is a toll free system, the Chinese telephone industry developed the 400 Chinese Toll Free Numbers, officially known as, "calling party and called party split-paid service." Unlike the 10-800 numbers they can be accessed from all over China and from landlines and mobile phones, even if they are not direct-dial international enabled. They are, however, as the official name implies, not completely toll free.
In the 400 system, Chinese Toll Free Numbers are not free. The callers are charged the local telephone call rate and the called party pays the long-distance rate. Both of these fees are paid for by the called party in the 10-800 system. In spite of that and because of the other advantages of the 400 system over the 10-800 system, the 400 Chinese Toll Free Numbers system offers an attractive alternative to the 10-800 system.
Selection of a Company to Create and Manage Your Toll Free Numbers
Since your usage of Chinese toll free numbers to build or expand your business in China may be an important factor in your success in China, it's vital to select a company that has the right tools, personnel, resources, and track record to provide the quality and continuity of service that your business needs to thrive in China. Global Call Forwarding has been supplying these types of services for more than 20 years, working closely with quality phone service providers around the world to enable the most functional services.
There are many factors that make doing business in China a challenge but communications between you and your customers and the local authorities should not be one of these factors. Global Call Forwarding will ensure that it's not, so contact us today to get Chinese toll free numbers for your business today!