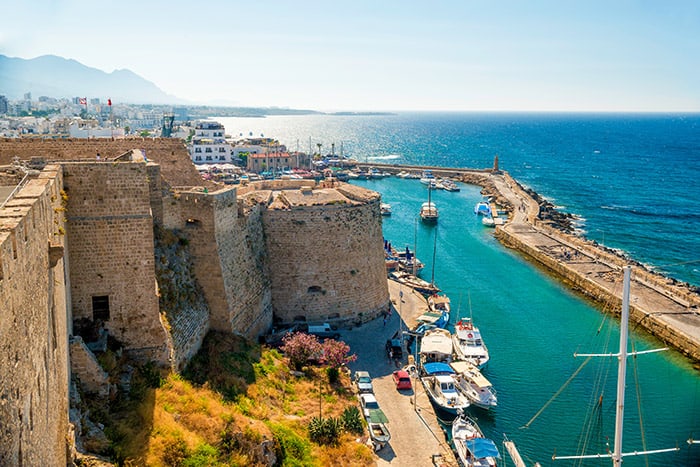 Do you have an international business and want to expand to Cyprus and the rest of the Middle East? Take your business to Cyprus with a virtual Cyprus phone number. This will offer locals a convenient way to connect with you, no matter where your business is located.
Get a Virtual Phone Number in Cyprus
Use your Cyprus phone number to bring your global expansion plans to fruition. With these virtual numbers, you can establish a local virtual presence in the Middle East and extend sales and customer support services. We offer the following types of Cyprus numbers:
Cyprus Toll Free Numbers (80) are free to call from anywhere within Cyprus and are mobile accessible.
Geographic Cyprus Numbers are phone numbers with local area codes assigned to cities within the country, such as:
Famagusta
Larnaca
Limassol
Nicosia
Paphos
How Much Does it Cost?
Businesses looking to get international and local phone numbers can browse through the 5 different virtual phone number plans we offer. Our Cyprus virtual numbers start as low as $12.95 per month, plus an additional per minute rate.
Telephone Numbers in Cyprus
Telecom services in Cyprus offer locals many businesses communication services. Here's information about the telecom scene in Cyprus:
Cyprus telecom regulator — Office of the Commissioner of Electronic Communications and Postal Regulation
Telecom services offered in Cyprus — Radio, TV, fixed-line, mobile, and internet services.
Major Cyprus telecom operators — Landline services include CYTA, Cablenet, epic, Omega Telecom, CallSat, and PrimeTel. Mobile service providers are Cytamobile-Vodafone, epic, and PrimeTel Mobile.
Cyprus Phone Number Format
Cyprus phone numbers are usually 8-digits long. This includes the toll free (80) or area code, followed by a 6-digit subscriber number. The Cyprus country/dialing code is (+357). Therefore, the format is:
+357 (toll free code) + xxx xxx.
Local Cyprus Phone Number Format
Portugal geographic numbers have local area codes assigned to different parts of the country. We offer local Portugal numbers for major cities such as:
Famagusta (23)
Larnaca (24)
Limassol (25)
Nicosia (22)
Paphos (26)
Geographic Portugal numbers include the area code and a 6-digit subscriber number:
+357 (area code) + xxxxxx.
Get Cyprus Virtual Phone Numbers
Get a Cyprus virtual phone number and advanced communication tools and features by signing up with Global Call Forwarding. Browse through our inventory online or call us to get started!