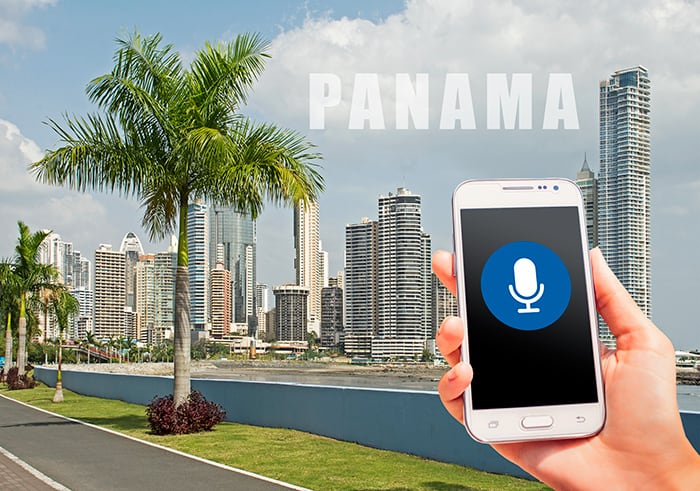 Expand your business to Panama with a virtual phone number. Build strong connections with Panamanian locals and scale your business in the country.
Get a Virtual Phone Number in Panama
With a virtual phone number in Panama, you can offer locals an easy way to call your business. Local virtual numbers are a good way to gain the trust of locals, even if your business is located outside the country. We offer the following virtual Panama numbers for businesses:
Local Panama numbers with specific area codes are available for different cities including:
Aguadulce
Arraiján
Chitré
Colon
David
La Chorrera
Las Tablas
Panama City
Santiago
Toll free Panama numbers have the prefix (1800) and can be called for free from anywhere within the country.
How Much Does a Panama Phone Number Cost?
We offer five different Panama phone number plans for businesses of every size. Depending on how many minutes you need, you can find a suitable and reliable plan. Our Panama phone number plans start as low as $17.95 per month.
How Long Does It Take to Get?
We have a large inventory of Panama phone numbers that you can choose from. Virtual numbers in Panama can normally be activated right away. In some cases, it can take up to two business days to get the number.
Are There Any Restrictions?
Panama numbers do not currently have any restrictions to be aware of. Local virtual numbers are accessible from landlines, mobile phones, pay phones, and other countries. There is no documentation required to get a Panama number.
Telephone Numbers in Panama
Panama has a robust telecom infrastructure that benefits local and foriegn businesses. Here's information about the telecom scene in Panama:
Panama telecom regulator — Autoridad Nacional de los Servicios Públicos
Telecom services offered in Panama — Radio, TV, fixed and mobile telephones, and internet services.
Major Panama telecom operators — Cable & Wireless, Movistar, Claro, and Digicel.
Panama Phone Number Format
The format of a Panama phone number includes the country code (+507) and three-digit area code, followed by a 4-digit subscriber number: +507 (area code) + xxxx.
Geographic Area Codes in Panama
We have virtual numbers available for major cities in Panama. Here are the area codes for those major cities:
Aguadulce (848)
Arraiján (832)
Chitre (848)
Colon (841)
David (851)
La Chorrera (832)
Las Tablas (848)
Panama City (83)
Santiago (848)
Get Panama Virtual Phone Numbers
Use Panama business numbers to connect with locals and to expand your customer base. We can get you set up with Panama virtual numbers as well as other communication tools apt for international communication. Speak with our experts today to learn more!