Incorporating in Malaysia
Shares may limit an incorporated company. It may also be limited by guarantee or it may be an unlimited company. A company is a separate legal entity created under the Companies Act of 2016. The Companies Act of 2016 governs the establishment process and overall operations of a company. The Companies Commission of Malaysia (CCM) regulates all business aspects. Most often, it takes approximately 1 to 2 weeks to incorporate a company or branch of a foreign organization. A company should have at least one director whose primary place of residence is in Malaysia.
The management control aspect of a company is usually vested in the board of directors, which holds fiduciary responsibility to the organization. Your company is required to have a locally registered office. It must keep its accounts and records physically in Malaysia. Each company must also have a secretary, whose principal place of residence is in Malaysia. Annual returns must be submitted annually to the CCM.
The Malaysian government strongly encourages that Malaysians are trained and employed at all levels within your organization. However, if there is a shortage of Malaysians trained for specific opportunities, companies are permitted to bring in expatriate personnel to fill positions.
Malaysian Economy
In recent years, Malaysia's economy has registered commendable levels of growth, making it an even more attractive location for a global company to expand to.
For a business owner that is looking to expand to Malaysia, purchasing Malaysia virtual phone numbers is an important initial step in the process of looking into the market. In the beginning stages of expanding to any foreign market, there is much to learn as far as business climate, legal requirements for establishing a business, hiring staff if needed, cultural differences, contacting suppliers and manufacturers, etc. Having Malaysia virtual numbers to communicate with the many contacts necessary in going through all of these initial steps is critical. With Malaysia virtual phone numbers, many of these contacts and tasks can be made without having to travel to Malaysia. This translates into cost savings and allows for the business owner to learn a great deal about this market before making an investment of time and money in travel.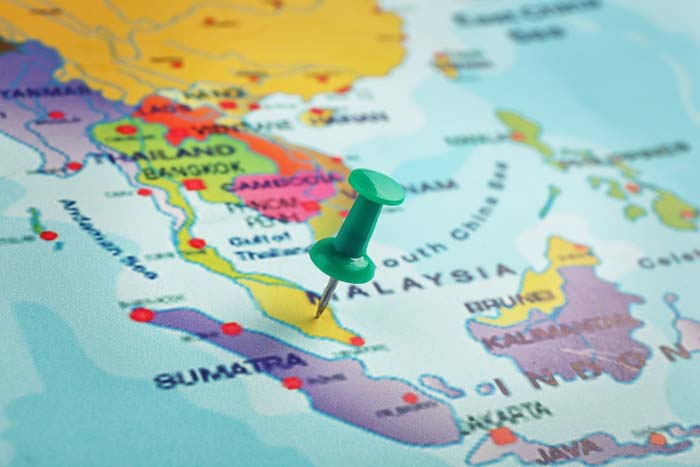 Using Malaysia Virtual Phone Numbers
Virtual phone numbers offer so much flexibility in that there is no equipment that goes with the service. They operate fully via the Internet through our Global Call Forwarding service. You can use our control panel  to manage services and any corresponding features online. Calls made to your number can be automatically forwarded to the business owner's mobile phone or any other staff member. There  is no need for an additional phone. Having a Malaysian number communicates to the new market that the business owner has invested in the market. By offering the courtesy of a local phone number, it presents a sense of further establishment within the market. This goes a long way in developing relationships with those in this new foreign market.
Global Call Forwarding supplies Malaysia virtual phone numbers as well as virtual phone numbers in over 150 countries. Offering a superior product and sublime customer service is at the heart of Global Call Forwarding's mission as a company. To learn more about Malaysia virtual phone numbers and the many features that are available, contact Global Call Forwarding today.