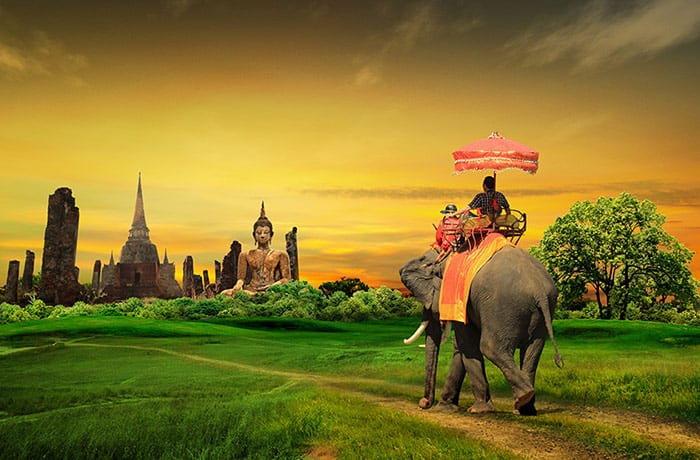 Unlike ordinary telephone numbers, Thailand virtual phone numbers are connected to a cloud base. You can forward incoming calls to any part of the world that has the presence of a virtual call center.
What are Thailand Virtual Phone Numbers?
However, since the phone number resembles a local number of Thailand, the customers will not know that you are operating from a remote area, maybe from a different country altogether. For instance, the number will have the same country code, +66, while all other digits will be similar to the regional numbers. This will create a reliable base for carrying out businesses there.
On the other hand, when the customers call these numbers, they will be charged as per the rate of a local call. In other cases, international calls cost a lot. Thus, you can impart an economic benefit to your customers using Thailand virtual phone numbers. They will be under the impression that you are operating in a local area. In reality, you can employ executives from virtual call centers situated in different countries. These numbers help establish a global connectivity.
Get Thailand Virtual Numbers With Advanced Features
Global Call Forwarding also offers other advanced service features like sequential call forwarding, auto-call record, among others, which ensures that no call is missed out on. Dropped calls and missed calls can dent the reputation of the company, besides causing monitory loss. Companies that get Thailand virtual phone numbers benefit from the vast plethora of features offered in the schemes.
Benefits of Thailand Virtual Phone Numbers
Local, Credible Numbers: You can get a local Thai number which can be dialed from inside the country the same way any other local number would be dialed.  The customer will not know the calls are being forwarded.
Call forwarding: You can forward phone calls from Thailand to any satellite, landline, or mobile numbers. Thus, you need not have a physical presence at your office when the calls come in.
Simultaneous calling:  Have calls ring multiple phones at the same time, or ring different phones in a specific order until someone answers.
Unlimited Extensions: Get unlimited extensions with any number from Global Call Forwarding so when a customer dials they are greeted with a custom message such as "press 1 for sales, press 2 for support..etc."
Dedicated Account Manager:  You'll always have a point of contact at Global Call Forwarding and will be assigned an account manager once you make your purchase.  You can reach our support team 24/7/
Call recording: Companies can also get back to the conversations after a call is over, using the recorded audio clips. These conversations can be monitored to settle disputes and monitor call quality.
Privacy: The privacy of a company is another important factor, as customers will have no clue that they are being answered from a different country.
Thinking of setting up a business in a foreign country? If yes, then look no further than Thailand, which offers the perfect ambiance to its investors.
It has a lucrative open economy with a well-developed infrastructure. Thailand, the only country that was insulated from European colonization in South Asia, is a free-enterprise economy. The thai government there has framed certain pro-investment strategies that attract foreign business firms.
Given the fact that any sort of business in Thailand necessitates creating a solid foundation with the people, companies get Thailand virtual phone numbers to stay connected to the customers. These thai numbers provide the companies with a local identity, and help grows the business at a swift pace. Even if you are not based out of Thailand, your phone number will resemble one of the familiar local numbers, which infuses your customers with trust and confidence.
Presently, Thailand is recovering from an economic setback suffered in 2013-15, which opens up a plethora of possibilities for foreign companies to undertake their business. Global Call Forwarding goes a long way in helping foreign investors, and business enterprises with Thailand virtual phone numbers meet new people and bring their business closer to the people that reside in this country.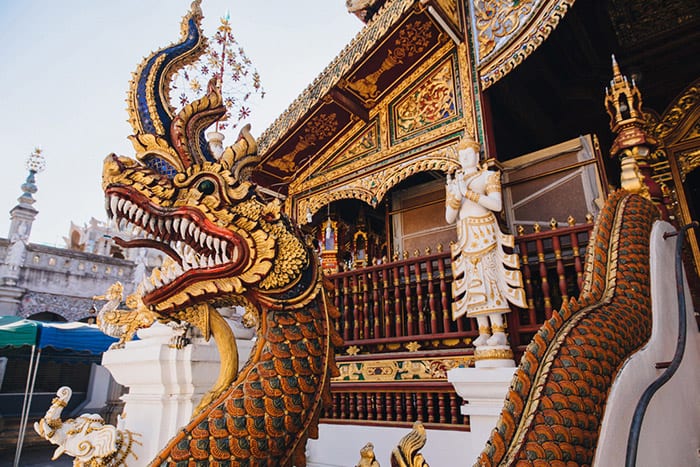 The Economy of Thailand
The economy of Thailand revolves around electronics, automobiles, tourism, garments and textiles, furniture, plastic, and jewelry, among other products. Agriculture and packaged food also form a substantial portion of the Thai economy. Historically, the country has witnessed a sound economic growth until political turmoil created havoc a few years back.
Tourism occupies a prominent place in the Thai economy, which has a GDP of $1.161 trillion. Regardless of the nature of business, one needs to establish a friendly and long term relationship with customers so it becomes a long term relationship!
All new or established businesses expect good customer care service to get in touch with the company executives to address various concerns. In that context, international call forwarding enables companies to get connected with its customers in a much easier way so expand its business because communication is far cheaper than it used to be. Before you think of getting a Thailand virtual phone number, you need to know what these numbers really are and how they operate.
In a nutshell, virtual phone numbers play a decisive role in shaping the success of a foreign business house in Thailand. Global Call Forwarding empowers entrepreneurs to make their mark in commercial opportunities. It is all about trust, credibility, and authenticity.