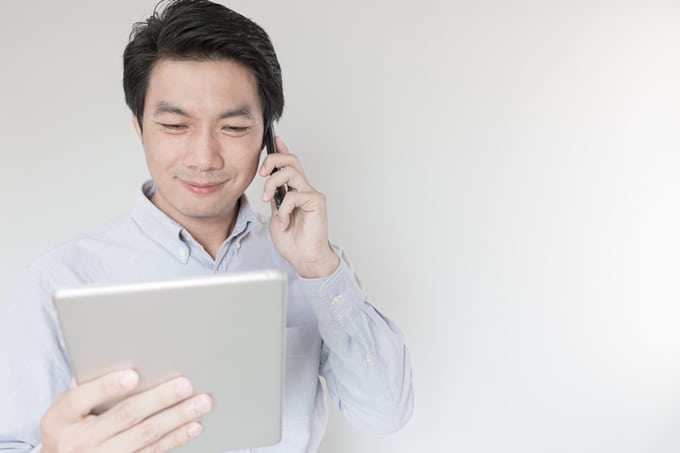 Thailand is one of the most ideal locations for starting a business due to the numerous political, economic, and other relevant factors that impact the business in more than one way. The economy of Thailand is growing steadily due to the latent natural resources in addition to the skilled and cost-effective workforce. Take your business to Thailand with Thailand toll free numbers and grow your business network.
Get Thailand Toll Free Numbers
Thailand virtual numbers help businesses in establishing a local presence in Thailand and offer long-term support. You can get a variety of Thailand phone numbers such as local and toll free numbers. However, Thailand toll free numbers make for an excellent marketing tool for business expansion purposes. This is because callers can call a toll free number for free, while the call routes to your business location anywhere in the world.
How Do Toll Free Thailand Numbers Work?
The most critical feature of Thailand toll free numbers is the free international call forwarding which can be done from any location. All that is needed is an internet connection. It imparts an element of ease and convenience in managing the system thank to the calls from Thailand toll-free numbers.
The customer base will feel the presence of a company only when it offers quality services when the customer is confronted with any problem relating to its products/services. The different ways in which a company can be in touch with customers Thailand and elsewhere is by interacting directly or engaging virtually using the help of Thailand toll free numbers that entail zero charges to the customer. These numbers allow the company to ensure a strong presence in Thailand, while also ensuring that the customers can always get in touch with the company.
How Much Do Thailand Toll Free Numbers Cost?
We offer five different Thailand toll free number plans with no hidden fees or long-term contracts. Our Thailand toll free numbers start at $28.95 per month and come with included minutes and an additional per-minute rate.
Thailand Phone Number Format
Thailand toll free phone numbers are typically 11-digits long. The format includes the dialing code (+66), the toll free code (1800), and a 6-digit subscriber number: +66 (1800) (xxx xxx).
How Thailand Toll Free Numbers are Beneficial
Some of the major benefits of Thailand toll-free numbers are as follows:
Make it easy for both customers and clients to approach the companies in case they happen to confront any problem.
Augment the all-important element of service quality for the customers. Customer satisfaction can be heightened thanks to non-stop availability to take calls.
Improve brand awareness of companies while promoting their business.
Empower companies to have a global presence, which augurs well for their overall growth.
Lend a professional and credible image to Thai businesses.
Make businesses portable and are very affordable.
Economy of Thailand
Whenever someone plans to initiate their business in Thailand, they would do well to consider some factors such as its economic nuances, business environment, tax rates, and so on. So, what would expanding to this Southeast Asian country look like? Let's look at the Thailand economy and what it means for foreign investors.
Thailand Reforms and Governmental Support
Thailand has made excellent progress in the sphere of social, political and economic development. All of this has catapulted its economy from a low-income level to a much higher level. Thailand remains one of the most quoted success stories in terms of development. It has witnessed a continued level of robust growth coupled with a drastic reduction in poverty, particularly in the 1980s.
Thailand's long-term economic objectives powered by broad-based reforms are part of its twenty-year strategic plan that was recently chalked out to position the nation's status as a developed country. These reforms primarily deal with economic stability, capital requirements, equal economic opportunities, sustainable environment, competition, and efficient governance. More on that below.
Why Do Business in Thailand?
The country always encourages young talent to launch their business ventures due to its intrinsic political and social stability. Thailand also has a decent infrastructure to support these businesses, with the government too doing its part in supporting various initiatives.
Major Industries & Businesses in Thailand
Thailand is known for its high-quality manufacturing and services industries. Here are the top sectors that contribute to Thailand's economy:
Manufacturing (electronics and automotive)
Steel
Plastics and Rubbers
Retail Communications
Services (finance, health, and hospitality)
Customer support
Tourism
Get a Toll Free Thailand Number from Global Call Forwarding
Global Call Forwarding has the largest inventory of business phone numbers (local, toll free, mobile, and national) for businesses around the world. We can get you set up with a Thailand phone number so you can expand to this country in a cost-effective manner. Sign up on our website or speak with our experts to learn more; call or chat with us online today!