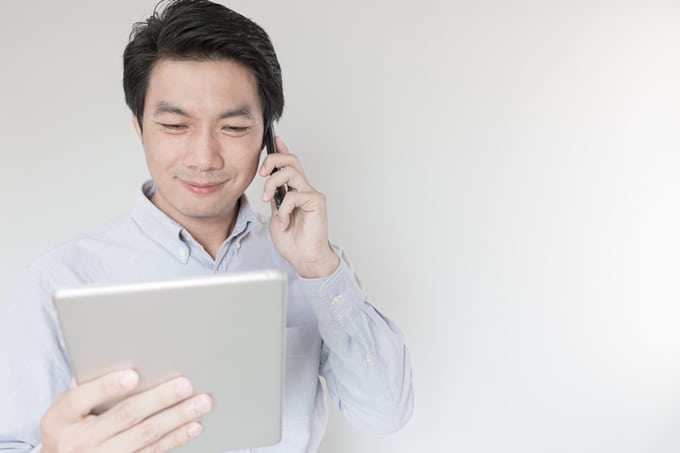 Thailand is one of the most ideal locations for starting a business due to the numerous political, economic, and other relevant factors that impact the business in more than one way. The economy of Thailand is growing steadily due to the latent natural resources in addition to the skilled and cost-effective workforce.
The country always encourages young talent to launch their business ventures due to its intrinsic political and social stability. Thailand also has a decent infrastructure to support these businesses, with the government too doing its part in supporting various initiatives.
The customer base will feel the presence of a company only when it offers quality services when the customer is confronted with any problem relating to its products/services. The different ways in which a company can be in touch with customers Thailand and elsewhere is by interacting directly or engaging virtually using the help of Thailand toll free numbers that entail zero charges to the customer. These numbers allow the company to ensure a strong presence in Thailand, while also ensuring that the customers can always get in touch with the company.
Whenever someone plans to initiate their business in Thailand, he/she would do well to consider some factors such as its economic nuances, business environment, tax rates, and so on. The economy of Thailand is discussed below to help anyone understand what a business expansion into this Southeast Asian country would be like.
Economy of Thailand
Thailand has made excellent progress in the sphere of social, political and economic development, which has catapulted its economy from a low-income level to a much higher level of income. Thailand remains one of the most quoted success stories in terms of development, witnessing a continued level of robust growth coupled with a drastic reduction in poverty, particularly in the 1980s.
The average growth rate did settle down to 3.5 percent between 2005 and 2015. Nonetheless, the Thai government has remained committed to implementing a well-calibrated reform program to boost the nation's long-term growth.
Thailand's long-term economic objectives powered by broad-based reforms are part of its twenty-year strategic plan that was recently chalked out to position the nation's status as a developed country. These reforms primarily deal with the economy stability, capital requirements, equal economic opportunities, sustainable environment, competition, and efficient governance.
These reforms are already underway and include the execution of large infrastructure projects, establishment of a committee for the betterment of state-owned enterprise governance, transfer of the financial institutions' super powers to the Bank of Thailand, approvals encompassing inheritance and other types of taxes, the launch of a nationwide savings fund as well as the retirement norms for informal workers.
The speed and quality of reforms should be excellent, while their proper implementation also assumes profound significance in the context of attaining the expected economic outcome. The reforms are necessitated in an incremental manner in areas such as education and public infrastructural management. The onus is on the government to propel Thailand towards becoming a high-level income country.
On top of this Thailand is adventure for tourists! This is an exotic country and there is plenty to do if you enjoy partying and hangout out with people. There is a vibrant nightlife in Thailand and the clubs and social scene is booming. If you do not to drink, there are still cultural activities for you to tackle and experience.
Thailand also has a zip line tour that is fantastic that goes over and through the jungle.
What are Thailand Toll Free Numbers?
Thailand virtual numbers help businesses in establishing a local presence in Thailand and offer long-term support. These Thailand toll-free numbers are unique in that their number sets used are distinct. One prominent feature is that Thailand toll-free numbers do not entail any charges, which makes them an excellent marketing tool for business expansion purposes. An easy-to-use Internet-based panel supports Thailand toll free numbers leveraging cloud communication from provider company Avoxi.
The most critical feature of Thailand toll free numbers is the free international call forwarding which can be done from anywhere on earth as long as there is internet connectivity. It imparts an element of ease and convenience in managing the system thank to the calls from Thailand toll-free numbers.