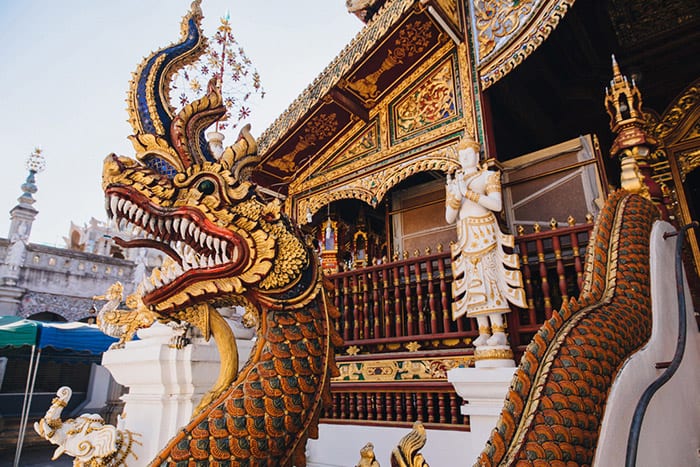 Digital numbers, or virtual phone numbers, are used to route callers to certain lines no matter where they are internationally, even Thailand. This also makes it possible for consumers to use Thailand phone numbers to call your main offices in other countries.
Because they are virtually based, Thailand phone numbers are not limited to landlines at all. Use them for any device or line you own. Now that the physical limitation is taken out of the equation, you can seamlessly connect your consumers and call center representatives together for better business communications. Using these numbers, you can create a virtual office overseas without the need of additional equipment or office space. When a customer calls the number, they are directed to the right line without worry since the connection happens automatically.
So what does all of this mean? Virtual numbers in Thailand are a cost effective solution for your organization. There is no more need for an expensive infrastructure that supports complicated systems. View more of the benefits of using these international phone numbers below.
Business Phone Numbers
Virtual Thailand phone numbers come with useful features such as call reporting. While your business uses digital data to make your company better, you get certain analytics and statistics right at your fingertips. This allows you to make the best decisions for your organization instead of using guesswork.
Call reporting capabilities can tell you who is calling and from what area, such as Bangkok, Chiang Mai, or Pattaya. They will also tell you the length and duration of calls to give you insight as to how effective your call centers really are. Finally, Thailand phone numbers help you examine the effectiveness of your local and global marketing campaigns and customer service teams.
Global Call Forwarding allows you to view data for any length of time for even further analysis. Narrow down the stats to include just area codes to see which areas in Thailand or other parts of the world are most popular. When you can regularly communicate with employees and vendors about the company's status with customers, you're making their experience that much better. Web analytics enable you to better understand your customers, their interests, and how you can continue improving your service for their benefit.
Thailand Phone Numbers
Thailand is a widely popular destination, known for their beautiful and exotic coastlines, exciting nightlife, and busy marketplaces. Along with other countries like India and Vietnam, Thailand is one of the world's largest providers of rice. It is also one of the largest economies in Southeast Asia. Thailand's population of 68 million enjoys a business and industrial climate that supports new ventures and trading opportunities all the time. Their promising economy is also quite involved with exports, tourism, textiles, agriculture, jewelry, and electronic parts.
Thailand's reputation extends warm invitations to new and seasoned business owners alike, many of which attend trade shows in an attempt to grow their business. Foreign investments are increasing every year, and thus the country is emerging as a top destination for entrepreneurs.
For business owners to achieve this dream for themselves, they can use Thailand phone numbers and the many benefits they have to offer. You and your team can attend trade shows in Thailand and conduct new sales opportunities while remaining in good communications with the rest of the mainland office. You can also utilize other calling features to forward phone numbers when members of your team are too busy to answer. This immediately eliminates the number of dropped or missed calls that occur, making your organization easy to connect with.
Contact Global Call Forwarding
Global Call Forwarding has the experience, extensive knowledge, and the ability to make your Thailand phone numbers worth investing in. Virtual numbers allow you to stay competitive in the marketplace, especially with all of the features our business offers.
Whether you are in control of multiple call centers and offices or you are just getting your company started, Thailand phone numbers are valuable tools for yourself, your employees, and your vendors who must stay in constant contact with you. When your company is easy to reach, it's easy to grow. It's that simple.
Features include the use of black and white lists for blocking unwanted callers and prioritizing other numbers, simultaneous forwarding so that there are no more dropped calls, and customized greetings to keep clients happy with a more personalized service. There are many other features you can utilize to save time and money as well as the energy of your teams.
Make and receive phone calls to and from anywhere in the city, country, and world. Make needed improvements to your organization. Save money and see more revenue sources than ever before. Global Call Forwarding makes all of this possible and more. Call us today at +1 (561) 908-6171 to get started with Thailand phone numbers for your organization.