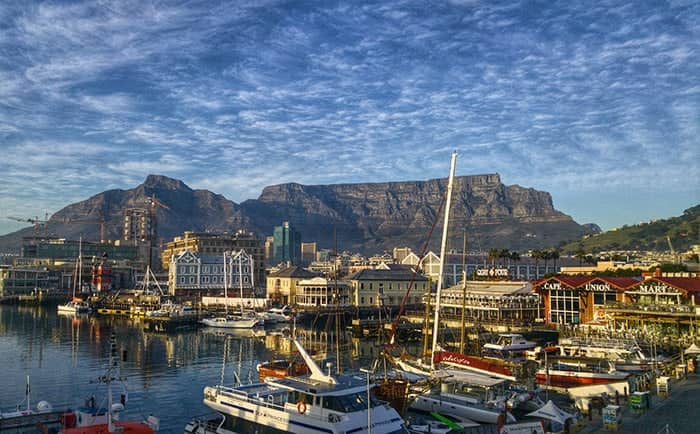 The Republic of South Africa is Africa's southernmost country. It is also southern Africa's largest country and the world's 25th largest nation. South Africa has a multi-ethnic society that incorporates a wide range of languages, religions, and cultures.
Johannesburg is South Africa's financial hub. The nation's economy is mainly focused on business services and real estate. Since the 1990s the country's economic growth has been boosted by the retail and wholesale sectors, as well as communications and tourism. These days South Africa's economy is shifting its focus towards financial services, technology, and e-commerce.
Get Virtual Phone Numbers to Do Business in South Africa
Would you like to expand your small business to South Africa but don't have the financial means or overseas resources to make it happen? What you may not know is that there is a way you can do it without having to worry about relocating or setting up a physical base overseas. All you need are South Africa virtual phone numbers.
How Do South Africa Virtual Phone Numbers Work?
Having one or more South Africa virtual phone numbers means that you have local or toll-free numbers in South Africa. Once you set up a subscription to these numbers, any of your clients and colleagues in South Africa can use them to call your place of business at any time, with little or no cost to them. All calls are redirected to a number or the numbers of your choosing. The number can be your home or office landline, your company's call center, a member of your customer service team, or your personal cell phone.
Advantages of South Africa Virtual Phone Numbers
South Africa virtual phone numbers or other international virtual phone numbers from Global Call Forwarding can help your business get ahead in a number of ways, including:
Your cost savings will be maximized: Virtual phone numbers from Global Call Forwarding can help you conserve two of your most precious resources: time and money. You don't need to spend money on dedicated hardware or complicated software. You simply sign up for a monthly subscription. There is no contract and no minimum time fulfillment. You can increase, reduce, or cancel your numbers at any time.
You'll never miss a call: Whether you are in your home office or traveling for business or pleasure, you can rest assured that your calls from customers will always be answered. If you're not available, you can have them forwarded to another number, or use the fail forwarding feature so that calls can be directed to several different numbers simultaneously until someone picks up.
You can screen your calls: Our call screening feature lets you answer your phone and redirect the call using one of the screening prompts. You don't have to speak to the caller; you can send him or her to voicemail, or check the caller's number. This feature will prevent you from being bombarded by calls when you are busy. Callers stay on hold and won't know what is going on behind the scenes to manage calls.
You'll always have a professional image: Starting up a small business isn't always as straightforward as you may think, and you need as many tools at your disposal as you can get, to make it easier.
With South Africa virtual phone numbers from Global Call Forwarding, your customers never need to know how small your company is or that you're not working out of a traditional office space.
You can still run your company seamlessly from your home office, while your company image appears flawless. You can record personalized business greetings and give customers options to have their calls directed to a specific department or member of personnel.
Your phone system can grow with your business: You may start with South Africa virtual phone numbers today, but next month you may also want virtual phone numbers in several other countries. That's not a problem because Global Call Forwarding can provide you with local and toll-free virtual numbers in more than 150 different countries all over the world. If you need additional numbers, you can simply add them to your account.
Your employees have increased flexibility: Your staff will love virtual phone numbers because it means they can work anytime and from anywhere because they will always have access to your business and calls from customers. You can also use the conference feature to communicate with all your employees at one time.
Our advanced call forwarding service is second to none. You can rely on our customer support 24/ 7, and we guarantee that we will provide the results you are looking for in a call forwarding service for your South African virtual phone numbers. We are dedicated to taking care of each of our clients with the highest level of customer support and services. Call or message us today to find out more about how we can help you extend your global business presence.