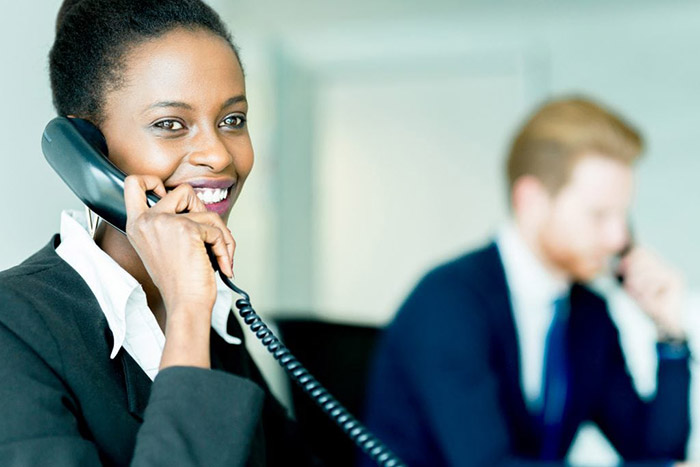 An Introduction to Toll Free Numbers
Businesses of all sizes should allow customers to contact them from any location for free, otherwise, they risk losing vital sales opportunities. This is why toll free numbers exist – they essentially transfer the costs of the call to the company instead of the client.
The difference between a toll free number and a local number is in the area code. Instead of referencing a geographic location, a toll free number transfers the call virtually online. This can happen all over the world, including the country of South Africa. Companies can secure and activate South Africa toll free numbers in just a few minutes, so it's easy to get started with this new system, in this location, almost right away.
Take Advantage of South African Business Prospects
Smaller businesses can use South Africa toll free numbers to expand geographically without moving or hiring new employees in that location. Simply purchase the number and forward all incoming calls to your offices in North America, South America, Asia, and more. Best of all, callers can't tell that communications have been rerouted out of state or out of the country.
These digital numbers work on any telephone or mobile device, such as a tablet or smartphone. In fact, as long as it's enabled with the internet, toll free calls can be transferred to the line. You can set up the forwarding system so that all inbound calls are answered instead of being transferred to a voicemail system.
Enterprise Toll Free Numbers
South Africa virtual toll free numbers have special prefixes that indicate whether or not they are toll free. Organizations will have a great amount of options when it comes to choosing a prefix. This includes 800, 888, 877, 866, and 855. Be sure to weigh the value of each one before picking a final number.
Gaining enterprise South Africa toll free numbers means that business owners will not have to give away their personal phone number. This is an entire benefit in itself since your information is protected from spammers. However, the prefix of a toll free number isn't your only consideration. Vanity numbers allow entrepreneurs to utilize everyday words or phrases into their number. It's a marketing feature that makes your brand and number much more memorable. This is an asset that can make a great impact on the number of incoming calls!
You will be able to set up lines for everyone on your team, including distribution, sales, and customer support. Each line will have its own set of unique features. For instance, you can change the routing toll free number based on the time of the day. You can block calls from certain cities and keep track of individuals that call you. Within minutes you will give your company a more established feel just by using toll free numbers in the country of your choosing.
South Africa Toll Free Numbers
South Africa is the most southern country on the continent of Africa. It has a population of 55 million and it is world-renowned for its stunning, unique natural topography. The coastlines border both the Atlantic Ocean and Indian Oceans. The landscape consists of plateaus, grasslands, and plains. Surprisingly, within its borders is a separate country called Lesotho. It is completely landlocked by South Africa.
Official languages of South Africa include (but aren't limited to), English, Afrikaans, Zulu, Tsonga, Tswana, and more. Major areas are Pretoria, Cape Town, and Bloemfontein. The area of Johannesburg is highly urban, and it is centered around commerce. South Africa is also filled with wildlife, and unique to this country are mammal, bird, fish, and many types of plant species that can't be found anywhere else on earth.
While not without its challenges, agriculture, manufacturing, and tourism are all a major part of South Africa's economy. The country receives hundreds of thousands of tourists per month. South Africa is Africa's most industrialized country. Exports include expensive minerals such as diamonds and gold, as well as produce/ goods such as fruit, sugar, and wool. Imports include chemicals and manufactured goods.
With South Africa toll free numbers, you have the ability to reach into this nation's diverse culture and resources.