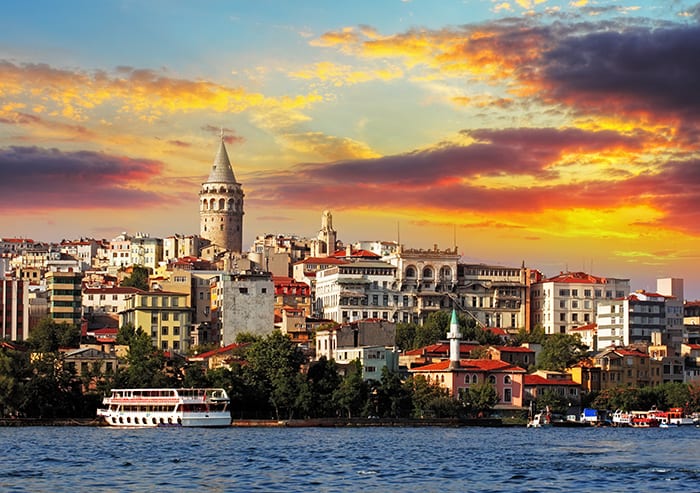 Planning to expand your business to Turkey and extend sales to this part of the world? Then getting a Turkey phone number can help you test the market, see how potential customers respond to your product, and get started on your company's global expansion plans.
Get a Virtual Turkey Phone Number
Use your Turkish phone numbers to create a virtual network of prospects, leads, vendors, suppliers, and more. Grow your business and achieve global expansion with ease.
Turkey Toll Free Numbers (800) are free to call from anywhere within Turkey.
National Turkey Numbers (850) are also reachable from all over the country.
Local Turkey Virtual Numbers are available from nearly any city. Each city has a distinct area code. We offer local numbers for a variety of Turkish cities. Major cities include:

Ankara
Burdur
Istanbul Asia
Istanbul Europe
Malatya
Mardon
Samsun
How Much Does a Turkish Phone Number Cost?
We offer 5 different Turkey phone number plans for businesses of every size and type. Choose the plan that covers your communication needs best. Our Turkey virtual phone number plans start at $18.95 per month.
Our monthly service does not require any long term commitment.
Get a Turkish phone number by signing up above.
Telephone Numbers in Turkey
Telecom services in Turkey offer residents and businesses communication services like personal and business phone numbers, and internet services. Here's information about the telecom scene in Turkey:
Turkey telecom regulator — Ministry of Transport, Maritime and Communication
Telecom services offered in Turkey — TV, radio, fixed and mobile telephones, and internet services.
Major Turkey telecom operators — Turkcell, Vodafone, and Turk Telekom.
Turkey Phone Number Format
Turkey phone numbers are usually 10-digits long; the toll free or area code is 3 digits and the subscriber number is 7 digits. The Turkey country/dialing code is (+90). Therefore, the format of a Turkish phone number is:
+90 (toll free/area code) xxx xxxx.
Local Turkey Phone Number Format
Turkey local numbers have assigned area codes for different regions. We provide local Turkey numbers for major cities such as:
Ankara (312)
Burdur (248)
Istanbul Asia (216)
Istanbul Europe (212)
Malatya (422),
Mardon (482),
Samsun (362)
Geographic Turkey numbers include the area code and a 7-digit subscriber number:
+90 (area code) + xxx xxxx.
Get Turkey Virtual Phone Numbers
You can get a variety of Turkey phone numbers such as local and toll free numbers from Global Call Forwarding. Browse through our inventory online and sign up for your new Turkey virtual phone number!