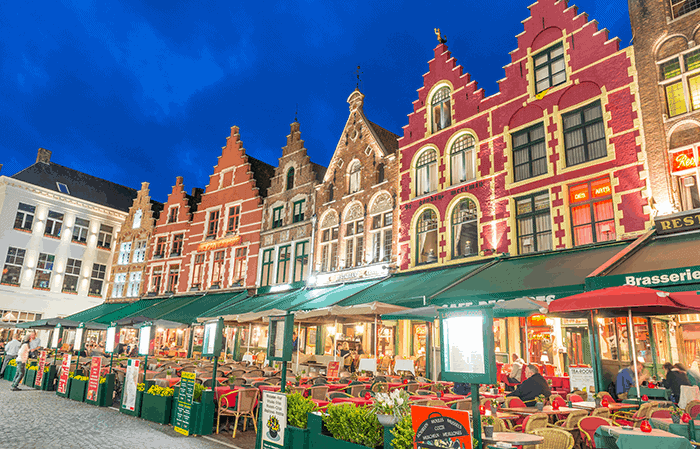 Belgium is a modern, capitalist economy and has been growing more and more popular with foreign investment. Belgium virtual phone numbers can help you expand to this developed economy.
Get a Virtual Phone Number in Belgium
We have the largest selection of Belgium virtual phone numbers. These numbers can receive and make international calls with a +32 Belgium caller ID. Get a virtual number online to communicate with contacts and clients in Belgium. Types of virtual Belgium phone numbers include:
Local Belgium Virtual Numbers, available from nearly any city. Each city has a distinct area code. We offer local numbers for a variety of Belgium cities. Major cities include:

Antwerp
Brussels
Durbuy
Hasselt

Belgium National Numbers are reachable from the entire country. They start with code (78) followed by six digits.
Belgium Mobile Numbers starting with (466) are SMS-capable.
Toll Free Belgium Numbers are also available. They can be called for free from anywhere in the country.
How Much Does It Cost?
Our pricing is straightforward with no hidden fees or long term contracts. You can get a Belgium virtual phone number for $12.95 per month. Choose from our five plans which come with included minutes and an additional per-minute rate.
Are There Any Restrictions?
Standard know-your-customer documentation is required in order to get a virtual Belgium number. Stricter documentation may be required for some number types.
Telephone Numbers in Belgium
Belgium's telecom industry offers locals a variety of communication services for business and personal use. Here's information about the telecom scene in Belgium:
Belgium telecom regulator — Belgian Institute for Postal Services and Telecommunications (BIPT)
Telecom services offered in Belgium — Telephony, radio, TV, and internet services.
Major Belgium telecom operators — Proximus, Orange Belgium, and Telenet
The Belgian Institute for Postal Services and Telecommunications (BIPT) regulates Belgium phone numbers.
Belgium Phone Number Format
The Belgium dialing code is (+32) and the trunk code is (0). A Belgium phone number consists of a 2-digit area code followed by a 7-digit number. Belgium numbers are typically formatted as
+32 (0) + area code + xxx xx xx
Geographic Area Codes in Belgium
We have virtual numbers available from all the major cities in Belgium. These are the area codes of some of the major cities:
Antwerp (3)
Ghent (9)
Charleroi (71)
Liege (4)
Brussels (2)
Belgium Mobile Numbers
Mobile Belgium numbers follow a similar format with the mobile indicator (466) followed by a 6-digit number:
(0466) xx-xx-xx.
These numbers can receive SMS/instant messages, helping businesses offer customers another mode of communication.
Belgium National Numbers
Belgium National numbers start with (78) followed by a 6-digit number:
(078) xx-xx-xx.
Get Belgium Virtual Phone Numbers
Global Call Forwarding has partnerships with many local Belgium telecom companies. These partnerships allow us to give our customers a variety of Belgium virtual phone numbers to choose from and with reasonable rates. Get your new Belgium virtual number today!