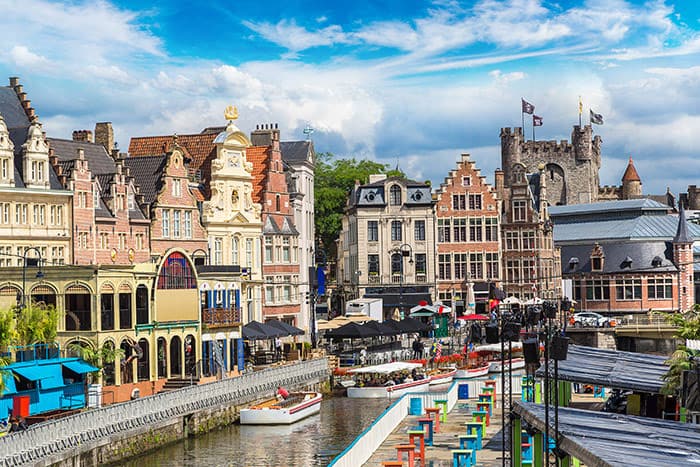 Take your business to Western Europe and expand your customer base by entering the Belgian market. Use a Belgium toll free number to identify business opportunities, connect with suppliers and vendors, and sell to potential customers.
Get a Belgium Toll Free Number
Belgian toll free numbers are international toll free business numbers. These numbers are free to call from within the country, and your business can forward incoming calls virtually to any location. Your global business can avoid high international calling rates by using an ITFN like a Belgium toll free number. In short, a Belgium toll free number makes it easy to do business in Belgium.
How Much Does a Belgium Number Cost?
We offer five different toll free number plans with no hidden fees or long term contracts. Our Belgium toll free numbers start at $28.95 per month and come with included minutes and an additional per-minute rate.
Belgium Toll Free Number Format
Belgium toll free phone numbers are typically 11-digits long. The Belgium toll free number format includes the dialing code (+32), the toll free code (0800), and a 5-digit subscriber number: +32 (0800) (xx xxx).
Benefits of Using a Toll Free Belgium Number
An international toll free number such as a Belgium toll free number allows interested callers (customers and businesses) to call your foreign business for free. Since they are not charged for these calls and they recognize national toll free codes, they are more likely to engage with these businesses.
Ways to Use Your Toll Free Number
Businesses can use toll free numbers in a variety of ways to increase customer engagement and attract more prospects to the business. These numbers can be advertised locally and nationally in local directories, marketplaces, customer platforms, and social media platforms. By advertising effectively, you can increase brand awareness for your business and its products. And by including a toll free number, you increase the chances of interested prospects calling to inquire about your product.
Furthermore, you increase the business' global coverage by offering customer support and sales to yet another country. This helps your business grow as an international one and develop a reputation of being reliable and trustworthy. You may even adopt a Follow the Sun model for customer service to offer customers 24/7 uninterrupted support.
Why Take Your Business to Belgium?
Belgium and its capital Brussels have been a central international hub for years. Belgium is home to the EU and NATO and other major multinational enterprises. Here are some reasons why Belgium is a good location for foreign businesses:
It is located conveniently near other influential and wealthy European countries, such as France, Germany, and Amsterdam.
It has a well-educated and multilingual workforce.
Belgium is a diverse and multicultural customer base.
You can gain access to the country's capital, Brussels, as an international hub.
Belgium offers well-connected infrastructure including roads, highways, railways, and canals.
It has a booming import and export scene.
There is a business-friendly investment climate with government encouragement of foreign investors.
Get your Belgium toll free number with us today. Sign up online or contact Global Call Forwarding to learn more about toll free numbers!