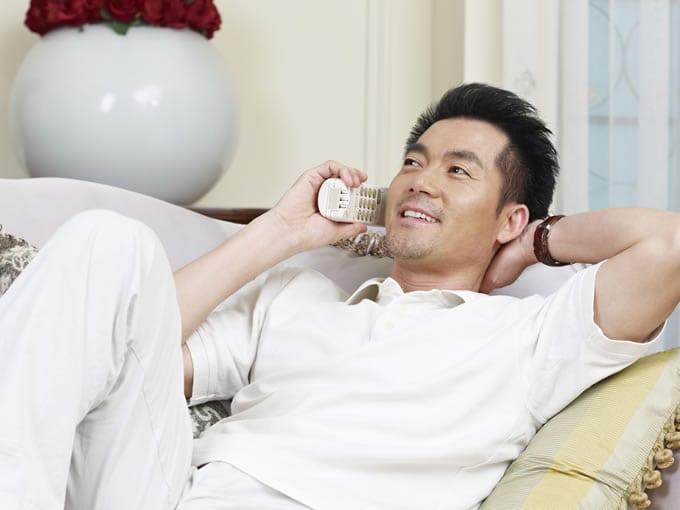 Starting a business abroad and sustaining its growth isn't easy, especially if you don't have a concrete telecommunication system. Taiwan virtual phone numbers allow businesses establish a virtual presence in Taiwan and grow their brands.
If you have business interests in Taiwan, it's most likely that you would prefer a super-efficient and reasonable telephone system to test new markets without allowing hefty telephone bills to eat into your bottom line. This is exactly where Taiwan virtual phone numbers have a crucial role to play and which enable you to instantly establish your presence locally without actually having to open a new office.
Taiwan virtual phone numbers are actually toll free numbers that allow users to place hassle-free international calls at no cost. These help customers reach you 24×7 and, therefore, substantially enhance your marketing and advertising efforts while also boosting your virtual presence in Taiwan to finally increase sales. You want your business to expand so you can consume more market share.
Doing Business in Taiwan: Economic Outlook
It makes sense to do business in Taiwan as it's currently Asia's fifth-largest economy and continues to grow. The IMF has included Taiwan in the Advanced Economies Group while the World Economic Forum's Global Competitiveness Report has ranked it 15th in the world.
Taiwan's capitalist economy ranks 19th largest worldwide by PPP or purchasing power parity and 18th by GDP or gross domestic product. Its economy is currently Asia's highest for certain specific strengths according to the GEI or Global Entrepreneurship Index and real GDP growth has been on an average of 8% during the last 30 years.
Conventional labor-intensive industries have been steadily moved off-shore with more and more capital- and technology-intensive industries hogging the limelight. The country's personal computers and electronic components industries have catapulted Taiwan into a major hub for Information Technology.
Since labor-intensive industries continue to be shifted to Chinese and Vietnamese economies that offer cheaper labor, Taiwan's development in the future will rely primarily on more transformation to a highly technical & service-oriented economy.
Moreover, the country's new efforts at developing European markets show a marked move from the US markets on which it was previously largely reliant. Additionally, Taiwan's inclusion in the WTO and its consequent efforts at becoming a super-efficient center for regional operations in the Asia-Pacific region are expected to spur economic liberalization further.
What are Taiwan Virtual Phone Numbers? How do Taiwan Virtual Phone Numbers Work?
Taiwan virtual phone numbers are designed to operate seamlessly with your business's existing telephonic system whether you operate from home or happen to be a multinational Fortune 500 giant that already has a state-of-the-art VoIP communication network.
All you need to do is forward calls from your Taiwan virtual phone numbers to your existing phone line, and you will readily connect with your existing and prospective customers. How then does this work happen?
A PBX solution that is globally hosted eliminates any need for expensive maintenance as also hardware provision. The telephone handset is connected to your business's committed IP network and that gives you instant access to the cloud system globally.
This solution suits any business and connects one site to all your offices in multiple sites. What makes it more attractive is the fact that toll free forwarding attracts customers while also giving them the feeling that you actually have an office in Taiwan even when you don't.
The calls are answered in Taiwan or simply forwarded to any other destination using a platform for online calls management. This makes Taiwan virtual phone numbers ideal for global/ multilingual call centers and also businesses with the intention of operating in a number of countries but which can't really afford overhead costs of having multiple or international offices.
Benefits of Taiwan Virtual Phone Numbers
Ever since Taiwan Virtual Phone Numbers have come into existence, their popularity has been growing due to their ability to reduce or even fix operational telephone costs, the flexibility of scaling up or down the line infrastructure and instantly increasing resilience.
Moreover, you also get to connect your own PBX to a public network by way of the internet. This allows your business the privilege of extracting the maximum from its existing telephonic equipment while also enjoying the grand benefits of super-efficient and powerfully unified communications.
Moreover, you also get end-to-end voice services along with customized systems for business reporting that allow you to monitor usage and costs in a timely and accurate manner. Unlike watching the movie Logan which was disappointing, this is superlative.
In sum, Taiwan virtual phone numbers help your business build its global presence by connecting with customers anywhere who have the liberty of calling you for free and the elimination of multiple numbers to be replaced by one standalone free phone number rather than multiple numbers.