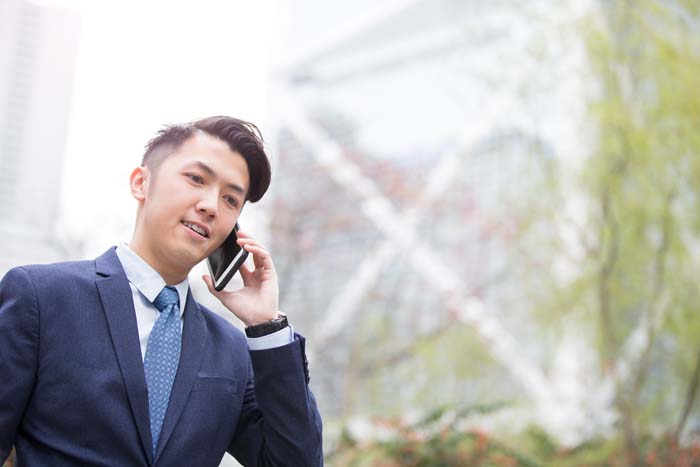 Taiwan has been a country that has proven itself as an emerging economic force. They have managed to enter an era of fast financial growth in the last couple of decades through industrialization, having developed a steady industrial economy. Because of this incredible growth the nation is experiencing, the right now is a great time to get a Taiwan Toll Free Number to begin expanding your business in this prosperous country. Taiwan toll free numbers start with the prefix 00801, followed by six digits. Get a Taiwan toll free number today and start forwarding calls from Taiwan to your business to begin reaping the benefits of expansion.
Taiwan toll free numbers are awesome. Why? Because you don't need to be physically present in Taiwan to do any business there. These phone numbers will give you the chance to set up a local presence there, since the number will be local, even though it can be reached from any other location globally. This allows your business to hold more credibility, giving your Taiwanese customers and prospects the security necessary to feel comfortable in doing business with you. Additionally, local Taiwan toll free numbers can be dialed without costing your clients anything, proving to be a greatly influential and cost-effective means of adding new business to your company.
Taiwan Area Code
With a Taiwan virtual number, it is important to know that when you are making a long-distance call from an inter-area within Taiwan, there will be a long-range preface of "0". Also, just so you are aware, the country calling code is +866.
Seeking Business in Taiwan
Taiwan is a diverse center of trade, and an affiliate of many trading organizations, therefore it has a marketplace that includes many countries. They export an array of products such as chemicals, electronics, and ships. They import goods such as metals, computers, and coal. Their altering economy allows them to be the perfect hub for increasing businesses of all trades.
Toll free numbers for Taiwan are an important instrument if you're looking to break into this nation's booming marketplace. Virtual phone numbers are not just organized to appear local to specific nations; they are structured so that callers have the freedom to call anytime from anyplace in the world, to what they see as a "local" number. Because of this, it is very possible that Taiwanese clientele will be more likely to reach out to your business for their needs. Your Taiwan phone numbers will distinguish your business as a Taiwanese business, and this creates instant rapport.
Getting to Know Taiwan
Taiwan is an incredibly diverse, bustling, and dynamic country. Taiwan's main industries are electronics and petroleum refining, in addition to agricultural farming for such items as rice, corn, and produce. Municipalities in Taiwan, for instance, Kaohsiung and Taipei, are significant business hubs and may be suitable regions to market to as you plan on expanding your business's influence into this nation.
Taipei is the largest city, and also the capital of Taiwan. China, Philippines, and Japan are Taiwan's most imminent bordering countries. The climate of Taiwan is consistent year-round, staying around 70 degrees Fahrenheit most of the year. Private enterprise is quoted as one of the nation's fortes. The government-maintained banks are private, which has led to a more open type of marketplace place for businesses.
Setting up a Virtual Existence Using Taiwan Toll Free Numbers
Many people perceive toll free numbers to be the next big thing when it comes to phone technology. Most clients do not want to bear the aggravation or the high charges that come with placing global calls. However, with Taiwan toll free phone numbers, you'll be able to provide customers with an easy and free way to get in touch with you, regardless where they are located. If you have been considering purchasing Taiwan toll free numbers for your business, don't waste any time. You will love the fact that you will be able to start utilizing your new Taiwan toll free phone numbers in your marketing endeavors in order to expand into Taiwan instantly.