Taiwan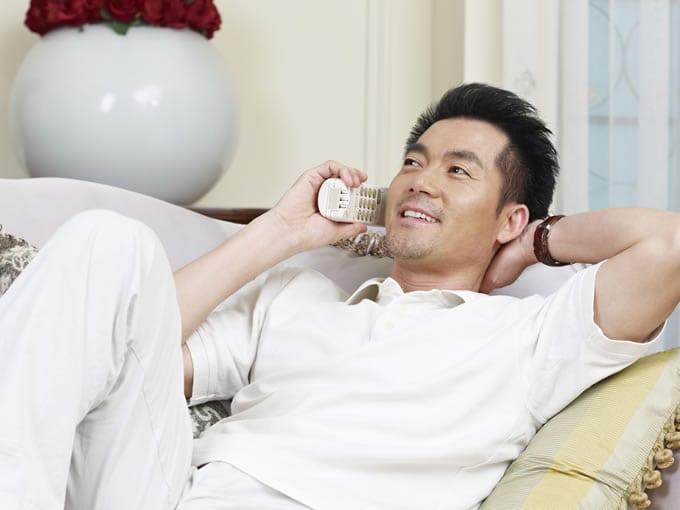 has the 7th largest economy in Asia, making it an ideal location for those aiming to do business. For those who wish to tap into this market without making the commitment of setting up a physical presence, using Taiwan phone numbers is an easy way to start your endeavor with a virtual office.
The country has a developed capitalist economy, and many of its government-owned banks and industrial enterprises have been privatized. Since WWII, exports have grown rapidly and provided the main motivating factor for industrialization. Both unemployment and inflation remain low. Taiwan has a significant trade surplus and has the 4th largest foreign reserves. The service sector is responsible for 73% of the Taiwanese economy, while agriculture currently only contributes 3%. Many of the more labor-intensive industries are being replaced with industries founded on the latest technology. Two of the main international strengths of this industry are personal computers and electronic components.
Doing Business in Taiwan
Taiwan is one of the most competitive places in Asia for business and as such, it is an important gateway to China and the rest of Asia. Having Taiwan virtual numbers will allow you to ease into this market seamlessly. The country has not only a highly educated workforce but also a large research workforce. As for the complete infrastructure, Taiwan benefits from two international airports as well as seven international harbors. The country has full international transportation facilities and passenger transportation system. The Internet is widespread throughout Taiwan with approximately 70% of households having access and 80% having computers.
Taiwan is currently facing economic marginalization in comparison with other economies within the region. This is, in part, because of low paid salaries and uncertainty about the opportunity for promotion for many employees. These factors encourage people to look for career paths elsewhere in Asia. Furthermore, small and medium-sized Taiwanese businesses often suffer from a lower than expected revenue.
Life in Taiwan
Taiwan is a small island nation that is located east of China. Its capital, Taipei, is situated in the north of the country. Taiwanese Hokkien is the native language and is spoken by around 70% of the population. Around 12% of Taiwanese people speak Mandarin Chinese. The country is a vibrant blend of bustling modern cities, traditional temples, towering mountains and hot spring resorts.
The nation's people are hardworking, patient and humble. Taiwanese families are close-knit, and most people remain close to their parents even after marriage. It is expected that when a young man marries, he will bring his wife to live in the family household. This is beneficial for many young newlyweds as houses in urban areas are expensive, and many Taiwanese people have a low income.
The Advantages of Taiwan Phone Numbers
Wherever in the world your business is based, implementing local Taiwan phone numbers will give your company a number of advantages.
Convenience: Your customers and colleagues can dial your local Taiwan phone numbers and reach you straight away wherever you are thanks to Global Call Forwarding. This service is easy to use and very affordable.
Professional: All calls are forwarded directly to one or more phone numbers of your choice. Because your clients are calling local Taiwan phone numbers, they have no idea that their calls are being forwarded.
Affordable: You can minimize costs because virtual Taiwan phone numbers enable you to expand your business overseas without having to establish an office on site. They can also reduce the cost of your calls.
Efficient: A virtual phone system can be set up quickly and does not require you to purchase any dedicated equipment. You can have your local Taiwan phone numbers available within minutes.
Mobile: A virtual phone system allows you to work anywhere. You can choose to have calls routed to your mobile phone, your office or your call center, wherever is most convenient. So work can continue even when you are not in the office.
Features: When you choose Global Call Forwarding, you can customize your Taiwan phone numbers service to suit your business needs. Our options include call recording, black and whitelisting, failover forwarding, account management, and sequential forwarding.
Reliable: As well as having your calls routed to your chosen number, you can also have them routed to several numbers, simultaneously or sequentially. This means you are guaranteed never to miss a call.
Versatile: Whether you are a start-up or a well-established company your virtual communications system can grow with you. You can add more Taiwan phone numbers or virtual numbers for other countries as you expand.
Global Call Forwarding is dedicated to providing you with the quality communication services your business needs. But don't just take our word for it; contact us online or by phone and sign up for a free trial today. That way you can see firsthand just how valuable having Taiwan phone numbers can be for your business.