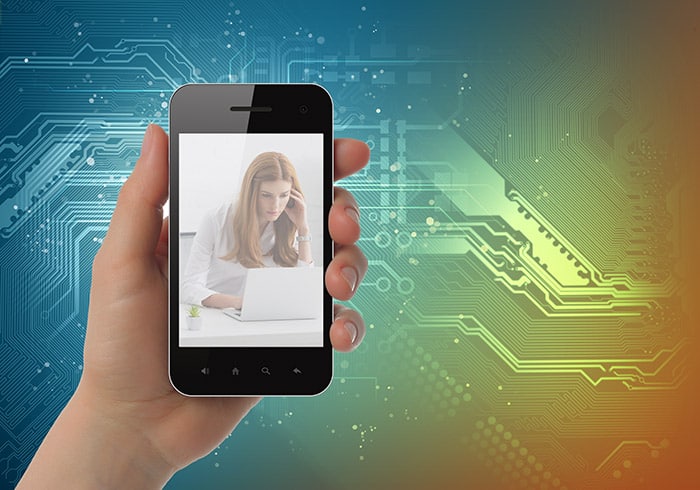 Virtual office numbers or virtual phone numbers can greatly impact the way a company communicates internally and externally. From streamlining calls to advanced call management, your office phone system should be one less thing to worry about when doing business. Why are virtual office numbers helpful and how can they boost communication?
What are Virtual Office Numbers?
Virtual office numbers or virtual business numbers are a type of telephone number that businesses can use. However, unlike regular phone numbers, virtual numbers route calls virtually, or over the internet, as opposed to traditional phone lines. Doing so makes it possible to communicate smoothly with local as well as long-distance and international contacts without paying high calling fees.
How Do Virtual Office Numbers Function?
Web-based numbers use voice over IP or VoIP technology to function. VoIP enables voice transmission between two end-points through an internet connection. SIP trunking builds on VoIP to transmit other modes of communication such as video and text as well. And so, both VoIP and SIP together give your office the ability to offer multi-modal communication.
So, you can make and answer calls from anywhere in the world using your virtual or VoIP number as long as you have a strong internet connection. When you purchase a virtual business number from Global Call Forwarding, the service forwards incoming calls to any voice over IP or SIP system across the world. This gives you geographic mobility where your business and its reach is not limited to one office location.
Benefits of Getting Virtual Numbers for Office Use
Cloud-based phone service providers offer a variety of plans to choose from. For example, Global Call Forwarding offers 5 different plans based on the amount of calling minutes required. This way, you know beforehand how much you will be charged per month. Plus, you get to connect with long-distance and international clientele within that plan, evading any exorbitant international calling charges. Virtual office numbers, as a result, make global expansion much more affordable.
Manage Your Calls Better
Another attractive benefit of getting VoIP numbers is access to advanced call management features such as:
Call routing and forwarding
Time of day and select country routing
Outbound calling service with the ability to customize caller ID
Call recording software
SMS
Voicemail
Integrations
Call tracking, and more
You can study and analyze call patterns and customer preferences to improve client relations and increase satisfaction. After all, for any business to succeed, they have to communicate well with their customers and offer reliable customer service. Virtual numbers with their features can provide your employees with additional tools to do so.
Expand Internationally
Due to the ability to make and answer calls from anywhere in the world, VoIP numbers can help a business expand its reach globally. For example, Global Call Forwarding offers business numbers in more than 160 countries across the globe. You can get toll free numbers, local numbers, international toll free numbers, vanity numbers, and more for your business.
And so, if you want to connect with customers in a neighboring country, you can get toll free or local numbers for that country and make it easy for those customers to call your office. They would not have to worry about paying high international rates or jumping through hoops to connect with your business. And since calls are forwarded to your VoIP line, you do not pay high rates either, making it convenient to establish international connections.
How Can I Get Virtual Numbers for My Business?
Getting cloud-based office numbers with Global Call Forwarding is easy. There are no set-up fees or long-term contracts to weigh you down. Sign up for a virtual number on our homepage, select between toll free, local, and international numbers. Build your office phone system and have it ready to use in less than a day! For more information, we are available to discuss any inquiries. You may reach us at 1 (888) 908 6171.