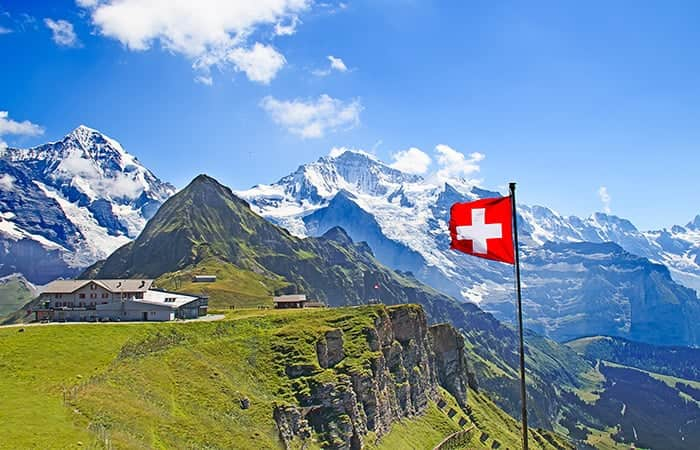 With Switzerland being one of the wealthiest countries in the world, entrepreneurs are always looking for a cost-effective way to establish a business presence in the country. One of the best ways to do so is by using Switzerland virtual phone numbers, which allow your business to be personalized towards Swiss markets. To really understand how Swiss virtual phone numbers can help expand your business in this prosperous country, you should know exactly how virtual phone numbers work.
What is a Sweden Virtual Phone Number?
Virtual phone numbers let businesses or individuals have the ability to route phone calls to a destination number, with calls originating in one location and subsequently enabling them to be answered by others in another location.
This enables calls, both national and international, to be made to and from Switzerland, with the virtual phone number identical to the country. This has the unique benefit of building both authenticity, rapport, and trust with your potential clients.
While this is just one usage of Switzerland virtual phone numbers, there are a multitude of other applications and benefits to using them. To get started, let's take a look the ways Switzerland virtual numbers can improve your business model when expanding into Switzerland.
Benefits of Switzerland Virtual Phone Numbers
Cost Efficiency: Switzerland phone numbers are a cost-efficient means of establishing your business in Swiss markets, especially if your business has limited capital and resources. By subscribing to Global Call Forwarding's Switzerland virtual phone numbers, you can establish a business presence at a bargain. How? Consider the time, money, and resources you'd have to utilize to open up a branch in Switzerland. This includes hiring & training new staff, complying with local rules and regulations, leasing a property, and a whole host of factors that are only apparent to those who have experienced this red tape first-hand.
Similarly, virtual phone numbers make it cheaper for your business to operate in Switzerland without racking up the charges that come from making non-local calls within the country's borders. For Swiss customers, they aren't charged; instead, your business pays for the subscription — which is something that your potential customers and clients will certainly value.
Versatility: On a similar basis, Switzerland virtual numbers are a low-cost method for Switzerland residents to forward their number to many cities simultaneously, including Geneva, Bern, Zurich, and so forth. Vice versa, Switzerland virtual phone numbers allow other countries to reach potential markets in Switzerland, including neighboring countries in Europe ( for example, Italy, France, Germany, Lichtenstein, and Austria) that frequently conduct cross-border business.
Training: Of course, training your employees with new technology in your business can be a significant cost and burden to your profits and operations. Not so with Global Call Forwarding's Switzerland virtual phone numbers. These virtual phone numbers come with an easy-to-use account management system, where employees can handle incoming and outbound calls with an intuitive dashboard.
Additionally, these virtual phone numbers can be coupled with any devices that your business may already be using. This includes laptops, tablets, smartphone, desktops, and landlines. Whatever the method, your employees probably already use it to handle your current clients and customers. With Switzerland virtual phone numbers, the transition can be exceptionally simple. All that your employees need is a compatible device et voila!, then they can start handling your new Switzerland customers with ease.
An Everyday Example of Using Switzerland Virtual Phone Numbers
Imagine that your United States-based business has learned that there's a demand for your products in Switzerland. After looking at your business' numbers and available capital, it seems impossible to take advantage of this opportunity without incurring a great risk to your current business. However, you've decided to give it a shot by subscribing to Global Call Forwarding's Switzerland virtual phone numbers. You decide to advertise the virtual phone number on your website and in a few Swiss publications to test the waters. Almost immediately, you begin to get enthusiastic callers that want to purchase your products. You begin fulfilling orders and building your business presence, all without having to get visas issued and passports stamped. Easy, right? There is no simpler, or more cost-effective way to establish a customer base overseas!
Contact Global Call Forwarding
So now that you see what a virtual phone number is, and exactly how a Switzerland virtual phone number can be used as a smart strategy for your business, it's time to consider whether using Switzerland virtual phone numbers is right for your business. The easiest way to start today is to begin working with Global Call Forwarding. For all of your small-business and enterprise solutions, contact Global Call Forwarding today. Free trials are available, as are numerous add-ons that can take your business to the next level in Switzerland. Global Call Forwarding's top-notch customer service team make it simple to get started. Call us at +1 (561) 908-6171 to learn more about our services and get started in Switzerland asap!