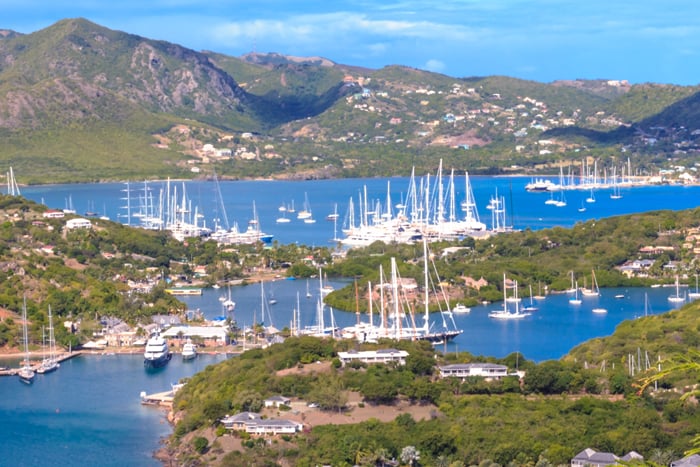 Take your business to the West Indies islands of Antigua and Barbuda with Antigua virtual numbers. This is a great location to start for companies looking to expand to different parts of the Caribbean. Learn more about Antigua phone numbers and how your business can benefit from using these numbers to communicate with clients and prospects there.
Get a Virtual Phone Number in Antigua
Get an Antigua virtual number to make communications easy and inexpensive with customers within the Caribbean. With toll free numbers, you can offer locals a free way to call your business for product inquiries or assistance. We offer the following type of Antigua virtual number for businesses:
Toll Free Antigua Numbers, which have a toll free prefix and can be called for free from anywhere within the country.
How Much Does It Cost?
Global Call Forwarding provides five different business phone number plans for companies of every size and in every industry. Our Antigua phone number plans start as low as $38.95 per month. Review our plans to find the one that fits your budget and needs well.
Telephone Numbers in Antigua
Telecom services in Antigua offer locals a plethora of communication services. Here's information about the telecom scene in Antigua:
Antigua telecom regulator — Telecommunications Division of the Government of Antigua and Barbuda.
Telecom services offered in Antigua — Fixed-line and cellular services, radio, TV, and internet services
Major Antigua telecom operators — Digicel and FLOW.
Antigua Phone Number Format
The format of Antigua phone numbers includes the dialing code (+1), a toll free code or area code (268), followed by a 7-digit subscriber number:
+1 (18) + xxxxxxxxx.
Get Antigua Virtual Phone Numbers
Build a communication channel with Antigua and Barbuda with Antigua virtual phone numbers. Use international call forwarding to route incoming calls to your headquarters in a different country. This helps you and your customers evade high international calling costs. Get your new virtual phone number with Global Call Forwarding today!