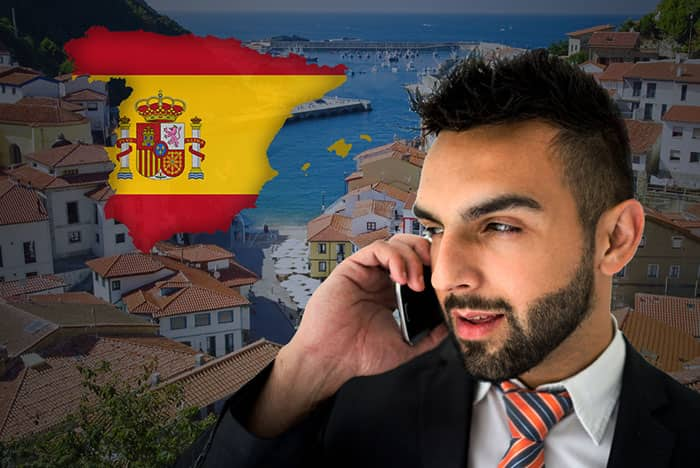 Want to take your business to Spain? The digital boom has led to the growth of global companies, and none of them are restricted to one region anymore. Even without physical offices in different regions, it is now possible to have customers in various parts of the world, owing to technological convenience. Any business owner knows the importance of customers and their satisfaction.
Buy Spain virtual phone numbers to get started and scale your business cost-effectively.
What is a Spain Virtual Number?
Spain virtual phone numbers route calls over the internet instead of using traditional phone lines. This means that you can use these numbers to stay connected with local Spanish customers from any location.
These virtual numbers give customers a direct line of communication they can use to reach support at any time. You can easily maintain your customer base there without opening a local office. All you need to do is forward incoming calls to your call center or support center wherever they are located.
Businesses use Spain virtual phone numbers to connect with customers in Spain. And if you have a customer base in Spain or want to test the foreign shores for business prospects, you can buy Spain phone numbers to get started.
Having a local Spanish number will give your business a tangible presence in the country and establish credibility among existing and potential customers. People always prefer local businesses who know about their region and culture, and Spain virtual numbers lend that touch of professionalism and credibility to your enterprise.
Types of Spain Virtual Numbers
You can get different types of Spain phone numbers for your business. Global Call Forwarding offers:
Spain toll free numbers — free to call from anywhere within the country.
National Spain numbers — start with 518, 901, 902, and are reachable from the entire country.
Spain local numbers — available with specific area codes from top cities in the country.
Spain Phone Number Format
The country code for Spain is (+34). The Spain phone number format includes the area code or toll free code (900), and the 6-7-digit subscriber number:
The Spain toll free number format is +34 900 xxx-xxx.
The Spain local number format is +34 93x xx-xx-xx.*
*Barcelona area code (93)
Service Features
An advanced suite of included and premium features to reliably power your business communications.
IVR/Auto Attendant
Cloud Call Recording
Virtual Voicemail
Call Flow Designer
Time of Day Routing
Geographic Routing
Simultaneous Ringing
Sequential Forwarding
Outbound Calling
Outbound Caller ID
Number Masking
Failover Forwarding
Call Blocking
Local Ringback Tones
Fax to Email
Rollover Minutes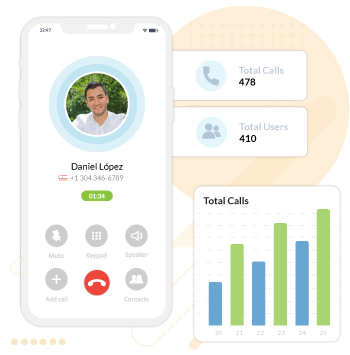 Benefits of Using a Spain Number
Why should your business buy a Spain phone number?
With a Spain virtual number, you can:
Develop a local presence even if you are an international company
Gain access to the European market
Communicate cost-effectively with local Spain customers
Attract a new customer base to purchase your products and services
Increase revenue and sales by entering a new market
Get access to cloud communication features for improved call management
Use your number for advertising locally
How Much Does a Spain Virtual Number Cost?
Global Call Forwarding offers Spain virtual numbers starting at $12.95 per month.
We offer five different virtual phone number plans that include monthly minutes plus an additional per-minute rate.
Try Global Call Forwarding Free for 15 Days
Experience the quality of our full service risk-free without any commitment.
Fast & Easy Setup • No Commitment.
How to Get a Spain Phone Number?
You can buy a Spain phone number from Global Call Forwarding in two ways:
To purchase your numbers online, follow these steps:
Visit our Pricing page.
Select your new number from the left dialog box.
Choose Spain, type of number, prefix, and number available.
Then, enter the necessary information in the right dialog box to have your calls forwarded.
Note: You can forward calls to any location or VoIP/SIP system.
Click on View Rates and choose from our five different plans.
Add premium services, if desired. We offer Call Recording, Outbound Calling, Voicemail Transcription, and Rollover Minutes.
Submit your order and wait for your service to be activated.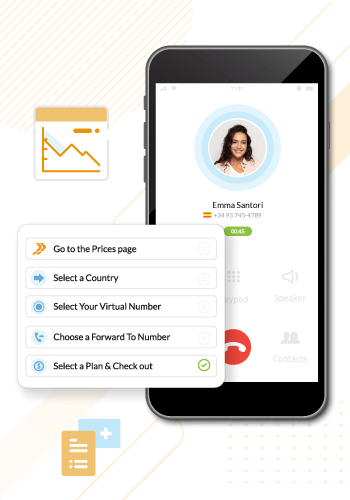 A Company You Can Trust
Experience unmatched expertise and support from leaders in the industry.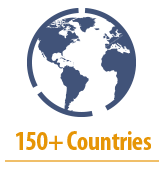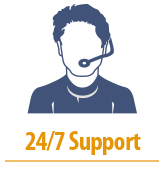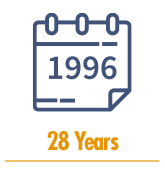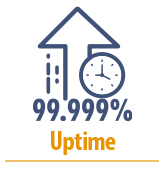 Phone numbers available across the globe.
Reach us via phone, chat, website, and email.
We've been in business since 1996.
Multiple layers of redundancy = Higher reliability.
The Most Trusted Provider of Business Phone Numbers
Service quality and customer experience are our top priorities.
150+
Countries
Phone numbers available across the globe.
24/7
Support
Reach us via phone, chat, website, and email.
26+
Years
We've been in business since 1996.
99.999%
Uptime
Multiple layers of redundancy = Higher reliability.