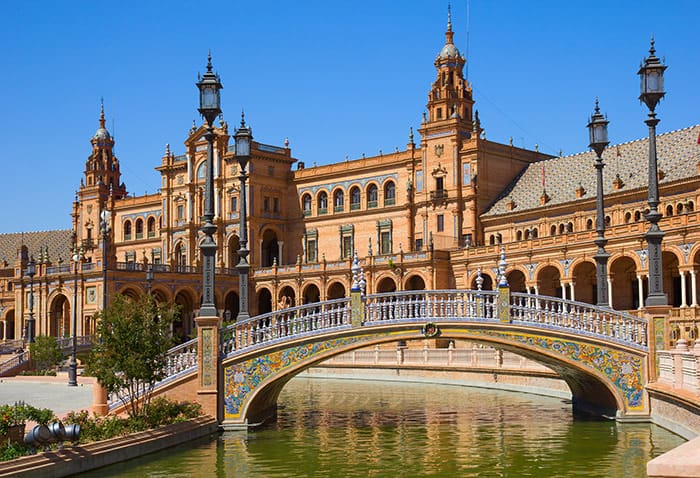 Spain is one of Europe's most unique locations and depending on your business, it may prove to be a good location to expand into. Using a virtual phone number may be an option if you want to test the market before making a more substantial commitment. Get a Spain toll free number and forward incoming calls from Spain anywhere in the world.
Read on to learn more about toll free virtual numbers and how they may give your business an advantage when expanding internationally.
What Are Toll Free Spain Virtual Numbers?
A Spain toll free number starts with (900) and is free to call from within the country. Global Call Forwarding provides toll free numbers in Spain. They look and work like all other toll free Spain phone numbers, however, they have the added advantage of being "virtual" which allows you to be located almost anywhere.
How do Toll Free Spain Virtual Numbers Work?
A toll free number can help a business's presence by offering customers in Spain a free number to call. Business contacts are more likely to call a toll free number, knowing there is no charge.
The toll free forwarding service is provided through top underlying carriers and supported 24/7 by customer service agents. A great advantage of using this internet-based service is that it allows entrepreneurs to run their businesses from anywhere.
Spain Toll Free Numbers for Your Business
Spain phone numbers offer excellent quality at rates that are reasonable. You can customize the toll free forward service however it best serves your needs. You can change your system to ring specific phone numbers, groups, or extensions successively or instantaneously, to ensure the pending call is answered. Our toll free forwarding is calculated to ensure that the incoming call is responded to as quickly as possible.
Global Call Forwarding offers top-quality toll free numbers. Users can choose from a traditional toll free number or one that is universal. The toll free forwarding service goes a step further to provide a cutting-edge experience to users. Account management is super simple and it is easy to forward toll free calls from Spain.
Setting up a virtual office or branch in Spain is easy. Spain toll free numbers from Global Call Forwarding come equipped with advanced service features for business like interactive voice response, virtual PBX, time-of-day routing, and call recording.
How to Get a Toll Free Spain Phone Number
To purchase a toll free number for Spain, head to Global Call Forwarding. On the homepage, you can use the simple order form to enter the credentials for the number you wish to purchase. Here are the steps:
Step One: One the drop-down menus on the homepage, select "Spain" for the country of the number you want, and then select "Toll Free" for the number type.
Step Two: Enter the phone number you want designated as the destination number. This is where calls are going to forward to when your toll free number is dialed. It should be the most convenient number for you, and you can always customize the specific details for how calls are forwarded using the control panel.
Step 3: Click the link for "View Rates & Try For Free" to proceed to the available rates and plans for your number. Select the plan that fits your needs, and choose any additional features you may need. Once you checkout, your number will be activated in a short time.
The Economy of Spain: Overview
Spain's leading industries are machinery, beverages and food, and pharmaceuticals. The main import is fuel, and Spain's main export is machinery. The fifth-largest economy in the European Union is Spain. The economy of Spain is among the largest in the Eurozone, founded on nominal GDP figures.
Get a Toll Free Spain Phone Number Today
Expanding your business to Spain may prove to be a lucrative and profitable endeavor. However, before you commit to doing so, it may be wise to test the market by creating a virtual presence in the market. Using a toll free virtual number, you can open up a line of communication with customers and associates in Spain with minimal investment and ultimate convenience. Reach out to Global Call Forwarding today to learn more!