As you may be aware, Luxembourg is a small country located in the heart of Europe, surrounded by Belgium, France, and Germany. However, this comparatively small country features some of the highest per capita GDP in the world, behind Qatar. This is due, in large part, to industries like the banking, industrial, and steel sectors. Because of this, Luxembourg has been sought out by entrepreneurs as one of the most desirable – and relatively secret – markets in which to start a business. If your organization has been considering implementing Luxembourg phone numbers, you should know that Global Call Forwarding can provide your business with the means to reach Luxembourg.
Let's first look at the technology that helps enable businesses to instantly reach Luxembourg. Then, we will explore which phone numbers are available from Global Call Forwarding. Last, we will we cover an overview of the many benefits that Luxembourg phone numbers can bring to your business, enabling your business to participate in the country's markets and take advantage of new business opportunities.
What is the Technology Behind Luxembourg Phone Numbers?
Modern telecommunication for Luxembourg phone numbers has evolved beyond traditional landlines. Instead, the advancements in cloud computing have enabled businesses to reach Luxembourg and receive calls from the country with a technology called "virtual phone numbers."
In their most basic definition, virtual phone numbers use the Internet and are aided by the cloud (and such related tech as VoIP), to put callers in touch with one another – no matter where in the world they are located. When a Luxembourg phone number is dialed by a caller in Luxembourg, the call is instantly routed to a designated phone number known as "the destination phone number," which can be located anywhere in the world. This means that callers in Luxembourg don't have to dial out to reach an international organization; instead, they can simply dial your Luxembourg phone number in the same fashion as they would any other domestic phone number.
Vice versa, if you subscribe to Luxembourg phone numbers with an add-on known as "outbound calling," you can reach individuals and businesses in Luxembourg. The advantage of this method is that recipients in Luxembourg will have a phone number with the same country code and area/region code that they're familiar with, which makes it more likely that recipients will pick up the phone and interact with your business – just like any other business located in Luxembourg.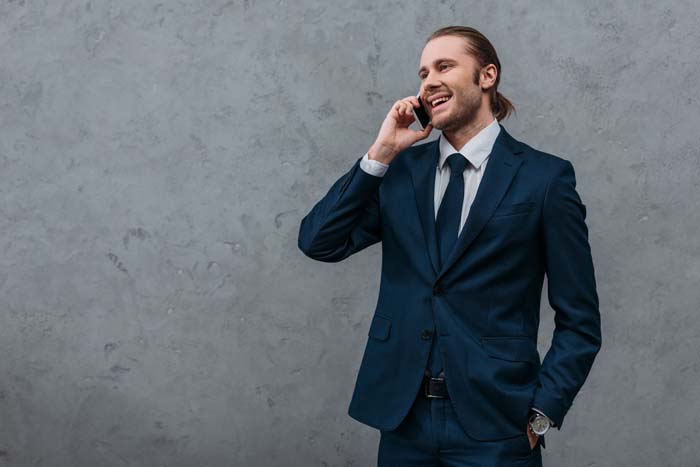 UIFN Luxembourg Phone Numbers
Of course, Luxembourg is a country in a unique position in Europe, being at the heart of the European Union and neighboring key economic centers that regularly interface with this smaller nation. In order to accommodate the widest forms of communication, Global Call Forwarding offers Universal International Freephone Numbers, often shortened to UIFN. UIFNs make it possible to reach across various countries without incurring long-distance fees or facing blockages from foreign service providers. In other words, UIFNs enable your business to access not only Luxembourg, but also neighboring countries without any obstacles (as well as enable callers from those countries outside Luxembourg to reach your business with ease).
UIFNs work exactly like typical virtual phone number services except for some variations and requirements. These include:
The UIFN must be registered in a minimum of 2 nations

The UIFN must be in service for communication with contacts in 2 or more countries within 180 days from the day that your Luxembourg phone number is first reserved

UIFN numbers require a one-time registration fee
Benefits of Luxembourg Phone Numbers
As you can imagine, there are incredible benefits for subscribing with Global Call Forwarding for Luxembourg phone numbers. With this flexibility, your business can gain a number of key benefits, such as:
Creating a virtual presence in Luxembourg: Instead of creating a physical presence in the country, Luxembourg numbers circumvent the many obstacles that can prevent your business from setting up a brick & mortar location within the country's borders. These can include leasing property, hiring staff and employees, opening a bank account in the country, and following the guidelines designed for foreign businesses operating in Luxembourg. Instead, Luxembourg phone numbers give your business near-instant access to sell your products and services to Luxembourgers.
Localization: The key to becoming a player in Luxembourg is to blend in with the country's domestic businesses. While the country – and Luxembourg City, in particular – are centers of cosmopolitan commerce, locals prefer to do business with domestic entities that are familiar with their way of life and preferences. Because phone numbers are identical in function and look to "normal" Luxembourg phone numbers, your business can become accepted far quicker than a foreign entity with a number that may be difficult to reach for native Luxembourgers.
Add-ons: As mentioned, with outbound calling, the technology behind Luxembourg virtual numbers enables unprecedented versatility for businesses. For instance, you can use "call recording" to record interactions between your business and the public for quality control, but also to conform to guidelines set out by international regulatory bodies for industries like banking, investing, finance, and more. And if your business is located in an unfavorable time zone, "time of day routing" can help redirect inbound calls made to your Luxembourg phone number to call processing centers that may have staff ready to process these calls.