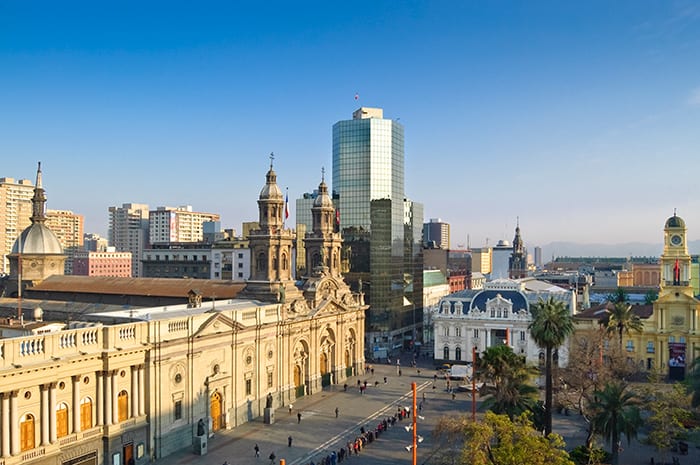 Get a Virtual Chile Phone Number in Chile
You can get a Chile phone number through virtual phone service providers like Global Call Forwarding. We offer a wide selection of Chile virtual numbers. With these numbers, your business can make and receive international calls by displaying a local caller ID. We offer the following types of virtual Chile numbers:
Toll Free Chile Numbers (800) can be called for free from anywhere within Chile.
National Chile Numbers (44) are also reachable from all over the country.
Local Chile Numbers with specific area codes are available for different cities including:
Arica
Los Angeles
Puerto Montt
Santiago
Valdivia
How Much Does a Chile Phone Number Cost?
Our Chile phone number plans start at $17.95 per month. Choose between our five different virtual number plans and find the one best for your business communication needs.
Telephone Numbers in Chile
Chile residents and businesses can take advantage of telecom services including business phone numbers, phone systems, and more. Here's information about the telecom scene in Chile:
Chile telecom regulator — Ministry of Transportation and Telecommunications.
Telecom services offered in Chile — Telephone, TV, radio, and internet services.
Major Chile telecom operators — Telefónica Chile, VTR, the GTD Group, Entel, and Claro.
Chile Phone Number Format
The Chile dialing code is (+56). The format of Chile phone numbers includes a toll free code or area code, followed by a subscriber number. A toll free Chile number includes the toll free prefix (800) followed by a 6-digit number:
+56 (800) + xxx xxxx.
Geographic Area Codes in Chile
We have virtual numbers available from all major cities in Chile. These are the area codes of some of the major cities:
Arica (582)
Los Angeles (43)
Puerto Montt (65)
Santiago (2)
Valdivia (63)
Geographic Chile numbers include the area code and a 6-7-digit subscriber number:
+56 (area code) + xxx xxxx.
Get Chile Virtual Phone Numbers
International and foreign businesses can extend sales and customer support operations to Chile with Chile virtual phone numbers. Get your new business phone number with Global Call Forwarding today!